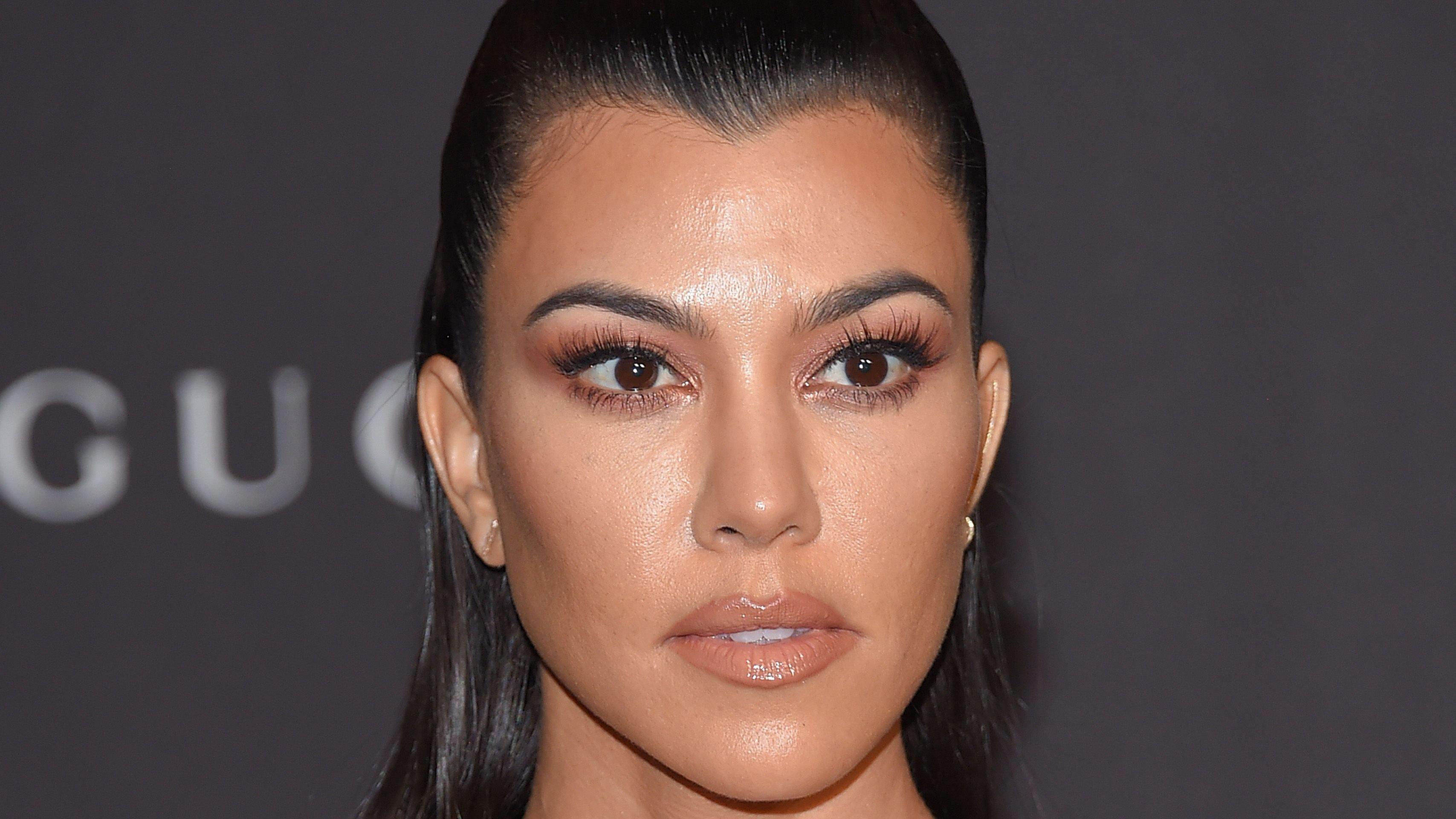 See Kourtney Kardashian, Travis & Landon Barker Cheer On Charli D'Amelio's Exciting Performance On 'DWTS'
Media star Charli D'Amelio has the perfect cheerleaders in the Kardashian-Barker family. The youngster who is currently dancing her way to the top on Dancing With The Starswas graced with the presence of her boyfriend, Landon Barker, sitting in the audience to show the much-needed support. Even more heartwarming was the presence of Landon's dad, Travis Barker, and his wife, Kourtney Kardashian.
Article continues below advertisement
Charli D'Amelio On James Bond Night
The latest episode on DWTShad the contesting couples pay homage to the legendary fictional character James Bond in what was themed "James Bond Night." D'Amelio and her partner Mark Ballas delivered a fluid performance of rumba to Billie Eilish's No Time To Die. The TikTok star and Ballas appeared in a vision of all-red rocking stylish ballroom glams. D'Amelio slipped into a form-fitting red dress with a deep vee at the chest area and a thigh-high slit grazing her inner thighs. The Connecticut native held her hair in a slick low ponytail with the tendrils running down her back.
Kardashian and Travis Were Elated
With only a few weeks, into the competition, it is safe to say that D'Amelio is beginning to show what it takes to be a Mirrorball winner. She sashayed expertly, twisting and turning to the sound of the music playing while navigating each of her dance steps in killer heels. Towards the end of the dance, the camera panned to show the satisfied smiles on Landon, Travis Barker, and Kourtney Kardashian's faces as they applauded D'Amelio.
Kardashian was in her fashion elements rocking a red hot bandage dress that clung to her curves in the right places. Her outfit bore black, yellow, and dark green patterns across the chest and bottom of the skirt. The reality star styled her hair in a bob while sporting light makeup. Travis looked equally stylish showing off his tattoos and opting for a camo outfit.
Article continues below advertisement
Landon Is Ever-Supportive
Some weeks ago, D'Amelo excitedly spoke about how her boyfriend Landon has been encouraging her on her journey through the dance competition. She revealed:
Landon knows that I'm doing this. He's with me every step of the way throughout this journey.
-
The celebrity dancer included that Travis and Kardashian were equally "super excited" after she told them she was on DWTS. Overall, D'Amelio felt grateful she had a "very great group" around her amid the competition. She continued gushing about her partner
Not New To Dancing
Kourtney Kardashian has never been on the DWTS dance floor, but she isn't new to the show. Back in season 7, Kourtney's equally famous sister, Kim, competed on the show with D'Amelio's dance partner, Ballas. Rob Kardashian also danced with Cheryl Burke in season 13.
While D'Amelio has had to put in the work during rehearsals, she is not a novice when it comes to busting moves. The star first gained fame on TikTok for her dance videos and she has also been in some competitions. She also previously worked with dance pro, and DWTS judge Derek Hough on a project.