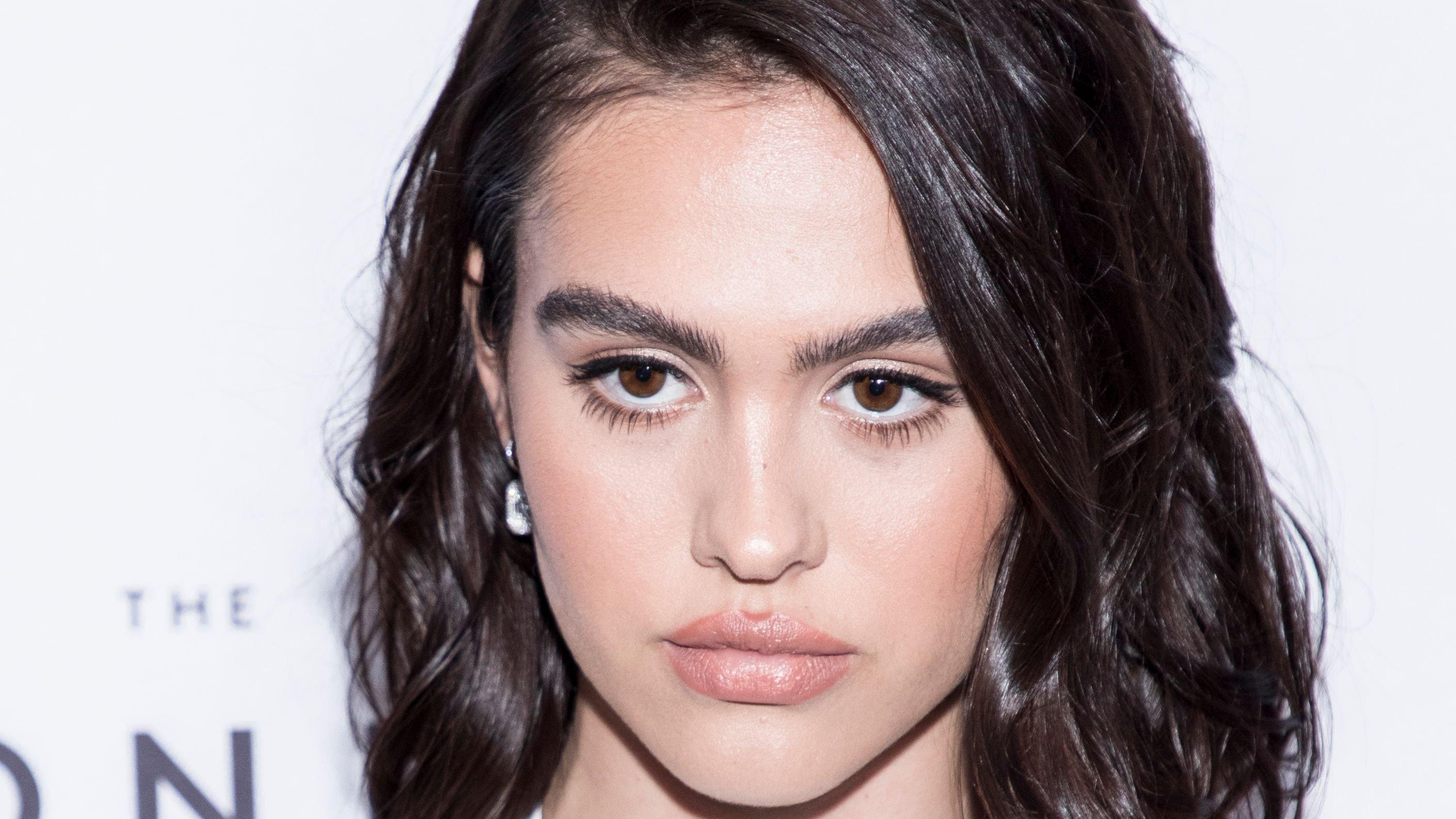 Amelia Gray Hamlin Shocks Fans With Her Facial Piercings
Amelia Gray Hamlin has never been one of those models to hold back from making a big statement. She succeeded by showcasing her edgy makeup look while walking in Giuliano Calza's GCDS show in Milan. Amid Paris Fashion Week, the 21-year-old model and influencer posted a video clip that provided a behind-the-scenes look at herself getting ready for the Balenciaga runway show. However, models strutted down a muddy runway during the star-studded event, which went by the name The Mud Show.
Swipe to see her fierce look below!
Article continues below advertisement
The Queen Of Edgy Looks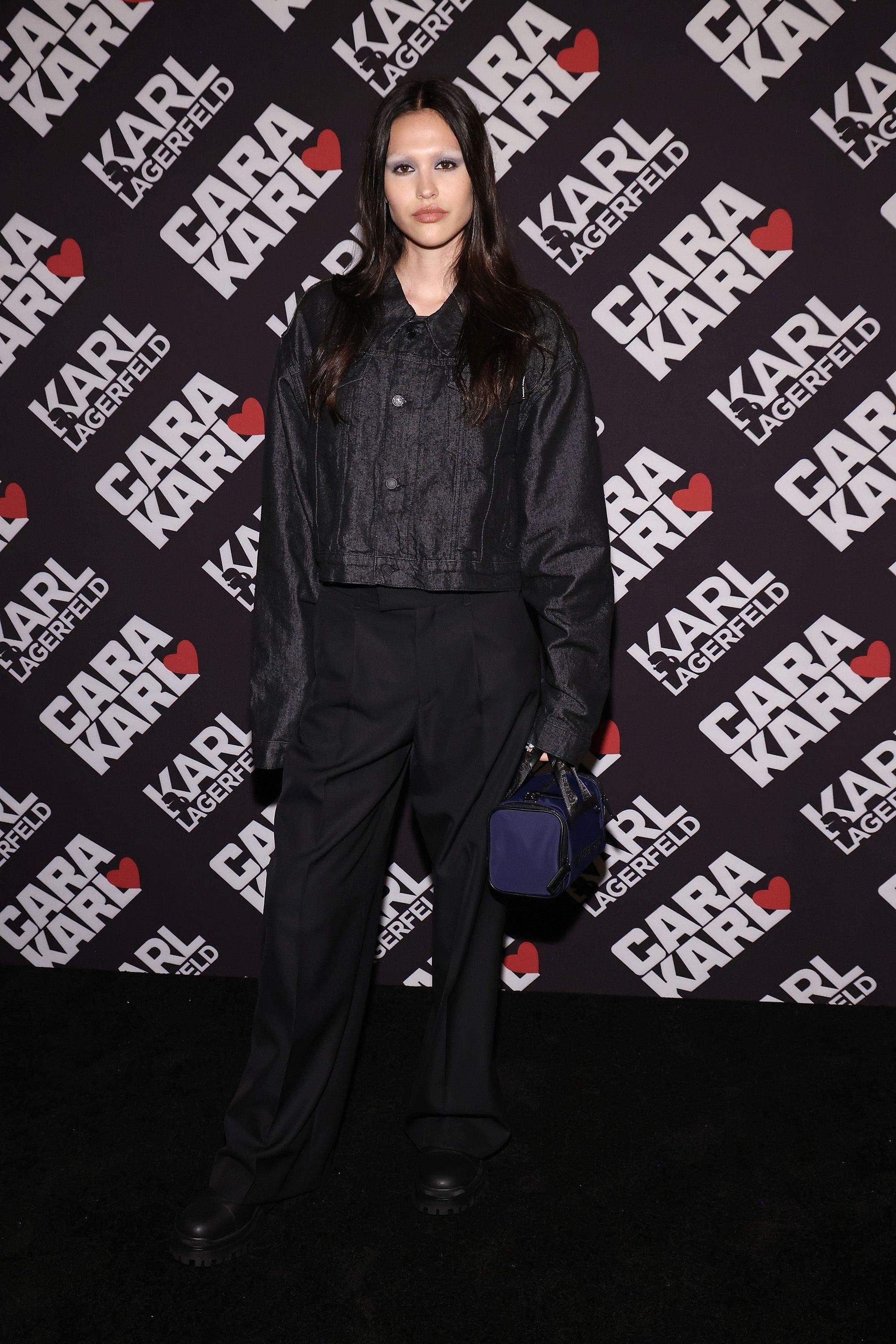 Amelia displayed a variety of silver facial piercings that adorned her face. Along with two rectangular piercings directly above the bridge of her nose, she also had rings through her lips and studs and spikes around her mouth, which perfectly complemented the punk rock post-apocalyptic theme of the show. The model's dark hair was parted down the middle, allowing her to slick back her hair. The fashionista continued by thanking Demna Gvasalia, creative director of Balenciaga, for giving her the chance to walk the moody show, which had a muddy runway and was introduced by Kanye West in all-black military-inspired attire.
The Bleached Eye Brow Trend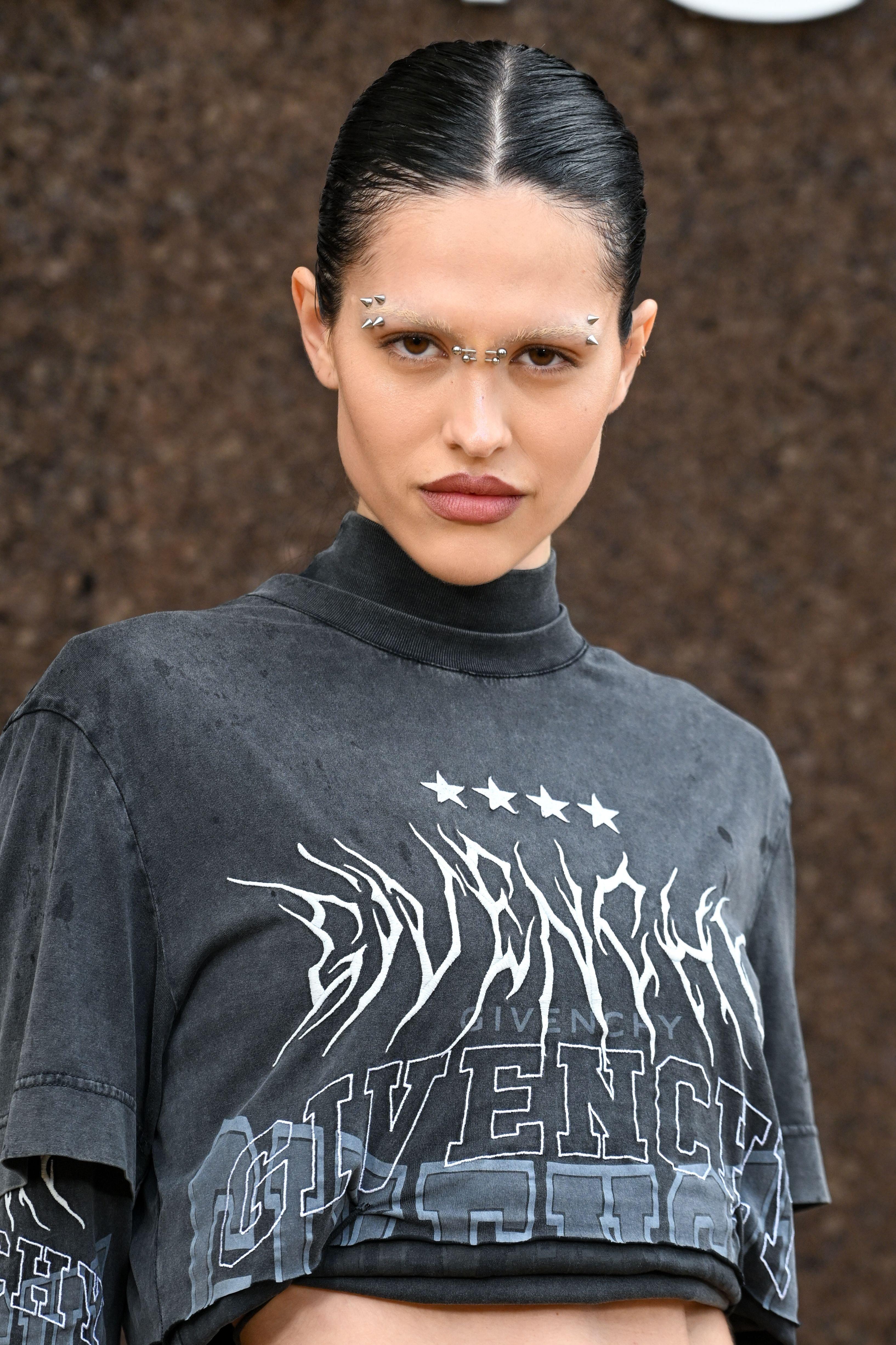 Amelia has pulled this stunt before. In a December 2021 Instagram post that displayed her light blonde eyebrows, she rocked a bleached brow that she named the year after. The model, however, also revived the bleached brow trend a few months ago, so that wasn't the only time she rocked it. The 21-year-old called out everyone who disparaged the subversive style in June.
To every single person that slides into my direct messages telling me they hate my eyebrows and that [you want to] unfollow me because of them...thank god they're my eyebrows and not yours and please unfollow me if you don't get it.
-
Article continues below advertisement
Amelia's Butt Had First Cameo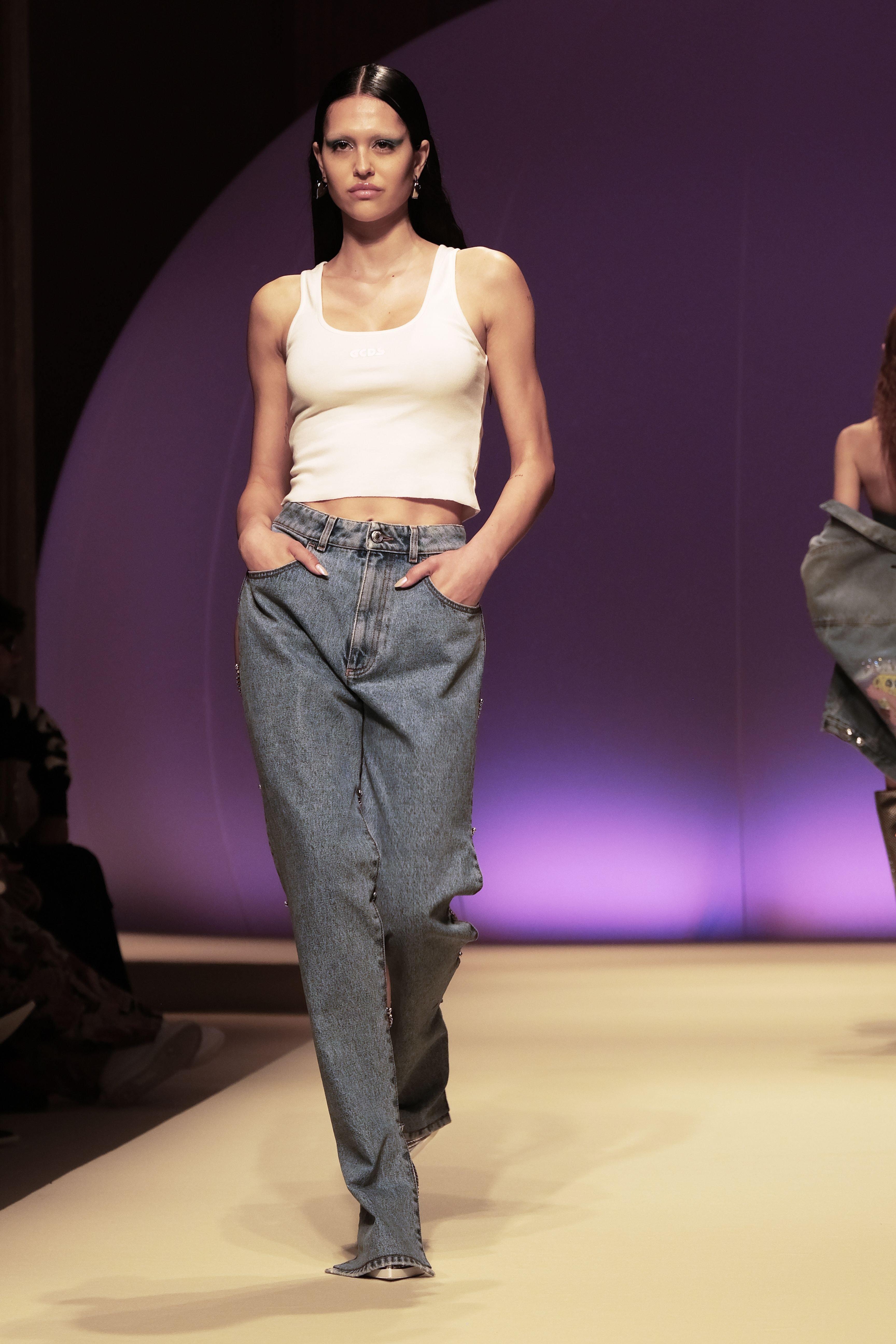 Amelia Gray Hamlin's numerous stunning appearances during New York Fashion Week and on the Milan runways attracted attention. The daughter of the Real Housewives of Beverly Hills recently walked in Giuliano Calza's GCDS show, baring her bottom in an unexpected pose.
Amelia captioned a September 22 Instagram Story video of herself walking the runway, "My butt had her first cameo." Amelia appeared to be wearing a white tank top and jeans, but it turned out that the pants had only fabric on the front, leaving the back of her exposed from the waist down.
Amelia On The Best Part Of Being A Model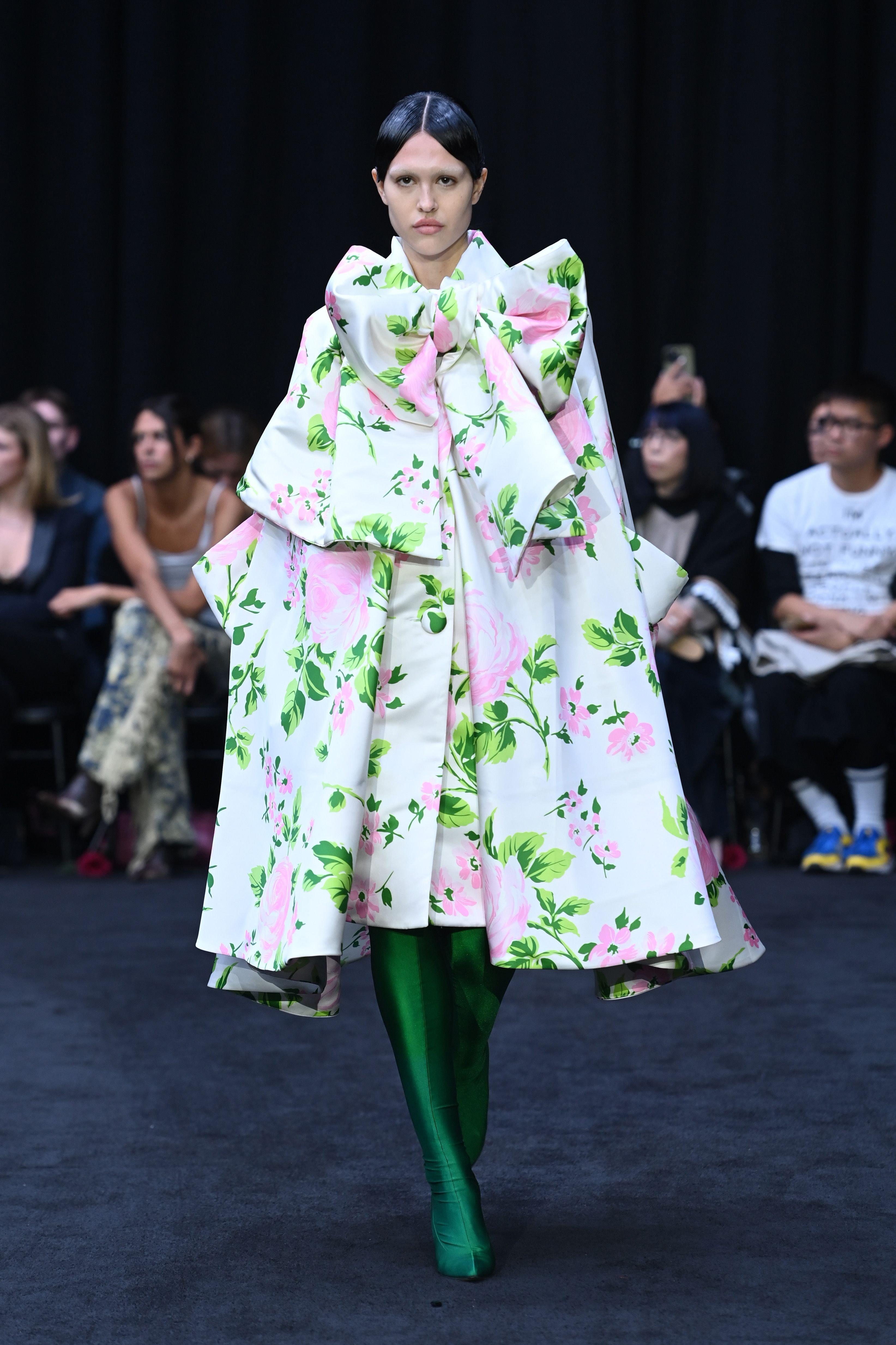 The model shared in an exclusive interview with Vogue the best part of being a model:
For me personally, it just makes me feel so empowered being in this profession. I love the collaboration that happens during the whole process of showing or shooting a collection. We get to work with masters of so many different crafts, from the designers, hairstylists, makeup artists and nail artist to the other models.
-