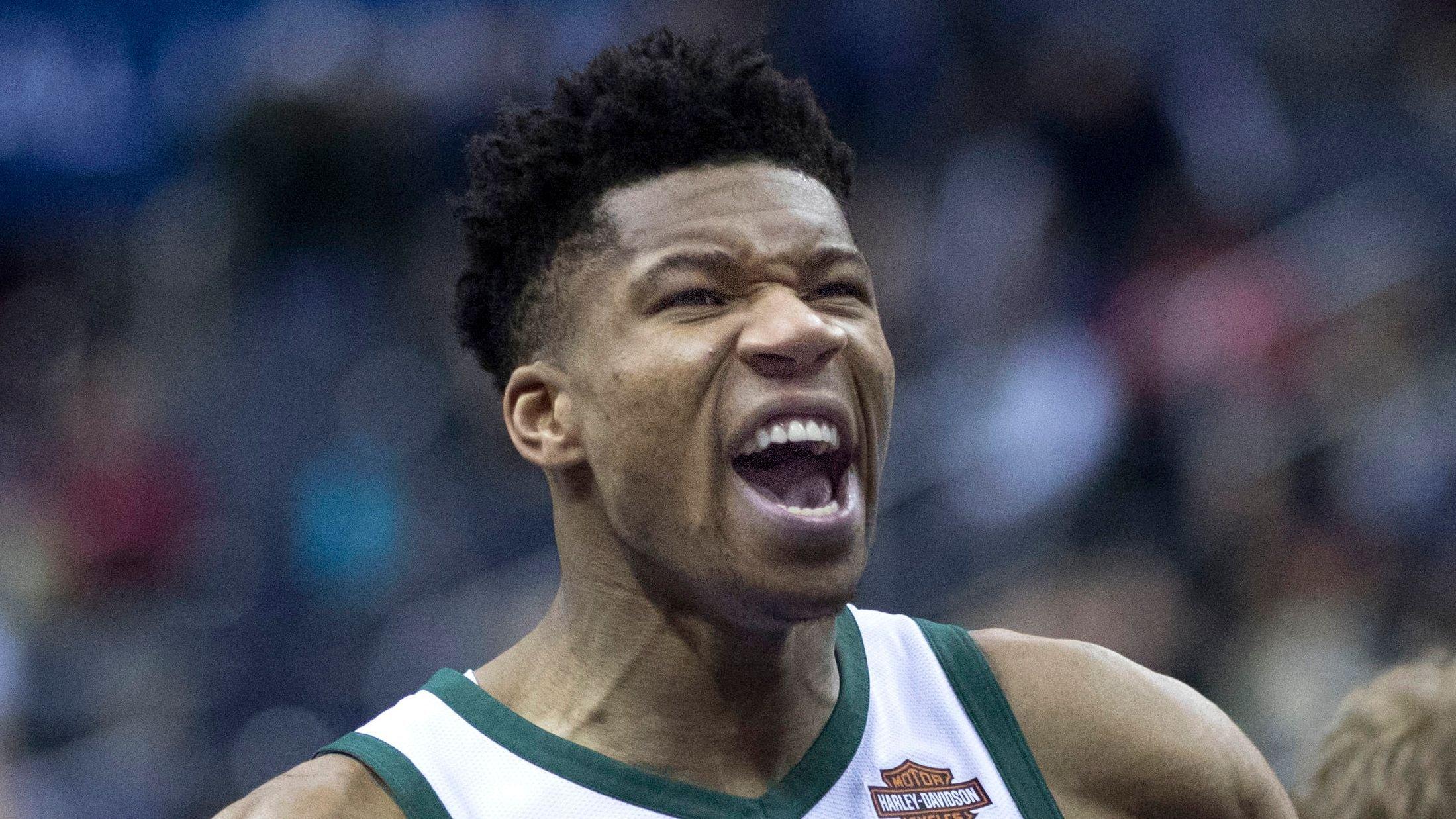 'A Little Bit Bitter': 7 Ft Giannis Antetokounmpo Ridicules 3x NBA All-Star For Being Old And Resentful
He looked extremely raw and wasn't particularly impressive during his first couple of years in the league. Fast-forward to today, and he led the Bucks to a championship and made all who doubted him look quite foolish.
Article continues below advertisement
Arenas Isn't A Fan Of Giannis
But regardless of his many accolades, some still aren't fond of the Greek Freak. That includes former NBA player Gilbert Arenas, who recently took a dig at his game by stating that he doesn't understand basketball:
The media says he's the best player in the league. Not even close, just stop it! the former All-Star said. I can look at his game and say he doesn't understand basketball yet. He plays the sport, he won a championship, cool! But he doesn't understand how to be better, how to train his body. To be at the top, you have to train your body at least 38 minutes and above. LeBron played 37 minutes at 37. Allen Iverson was playing 43 minutes.
-
Giannis Couldn't Care Less
However, it's not like the young superstar is losing any sleep over Agent Zero's comments. If anything, it's only motivation to continue working on his craft:
"Does it bother me? I'm not going to lie, it makes me want to work harder." Giannis said, per the Milwaukee Journal Sentinel. "Do I go back home and think about it and I can't sleep? Not necessarily."
-
Article continues below advertisement
The Greek Freak Takes A Shot At Arenas
Still, Giannis didn't waste the chance to clap back at Arenas, claiming he's just bitter because of how much money young players are making nowadays:
"But at the end of the day, hey, I don't know, when I am 45 years old, 50 years old, I might be, you know, a little bit bitter, too, Antetokounmpo said. I might be seeing, you know, this 20-year-old making, signing a three-year 900 million. Maybe, I don't know, but I don't think so."
-
He's A Hall Of Famer Already
Like him or not, you cannot disrespect Giannis or his résumé.
He's worked his heart off to become one of the most dominant two-way players in the league, and he's put together the résumé of a first-ballot Hall of Famer before turning 28, which is more than Arenas or most NBA players can brag about.
Giannis is a six-time All-Star, two-time MVP, Defensive Player of the Year, NBA champion, and Finals MVP, so maybe he does understand a thing or two about the game.