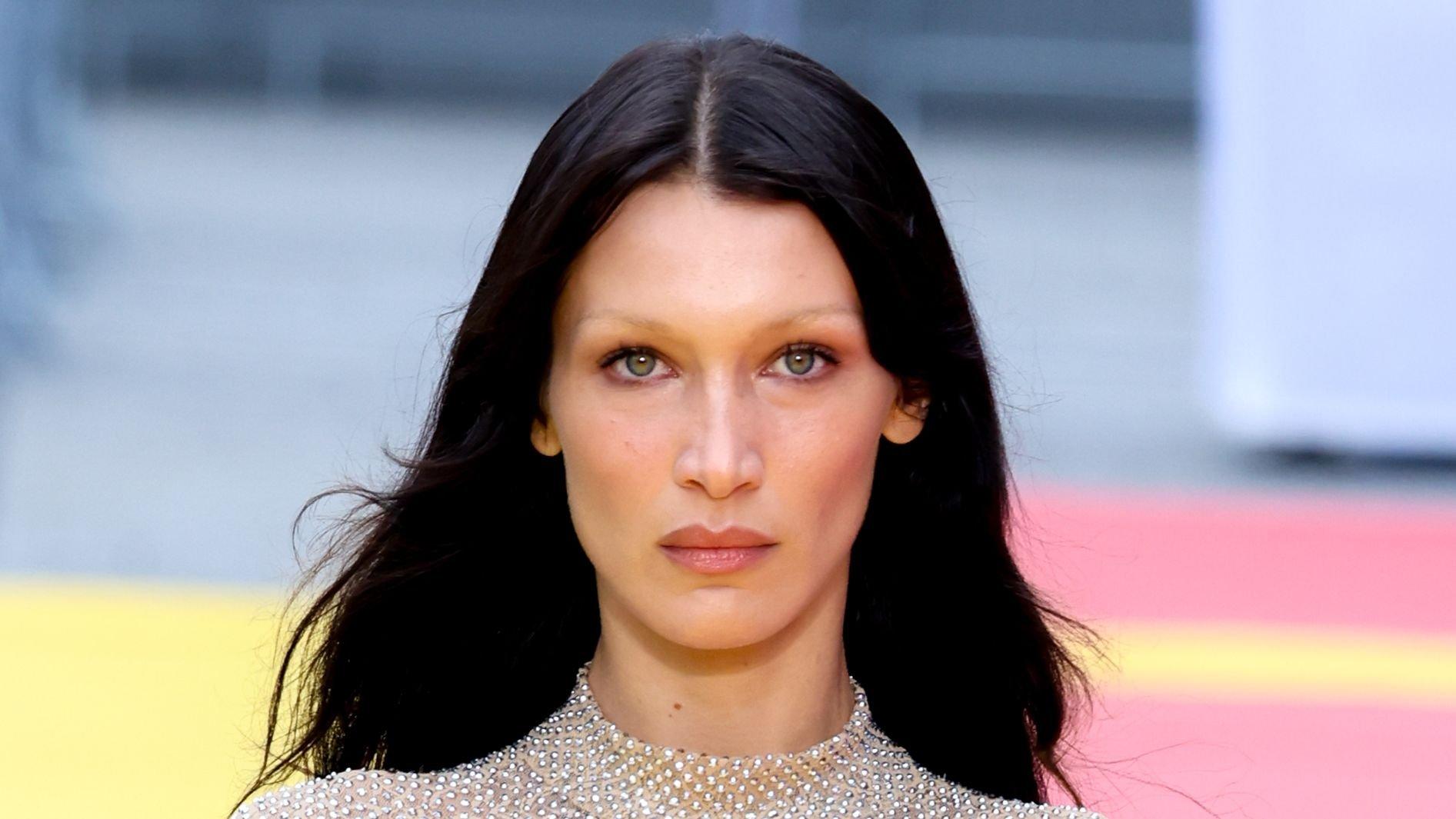 Bella Hadid Sizzles In Sheer Braless Catsuit At Paris Fashion Week
It was "free the nipples" season at Paris Fashion Week last month as many Haute Couture brands from Valentino to Stella McCartney and Courrèges embrace sheer fabrics. Supermodel Bella Hadid was the highlight of McCartney's fashion show as she strutted down the aisle in a see-through jumpsuit.
She also walked the Courrèges' fashion show in a sheer cropped top and made headlines for her Coperni paint-dress designed on the runway. She shared the moments on Instagram.
Article continues below advertisement
Baring It All In McCartney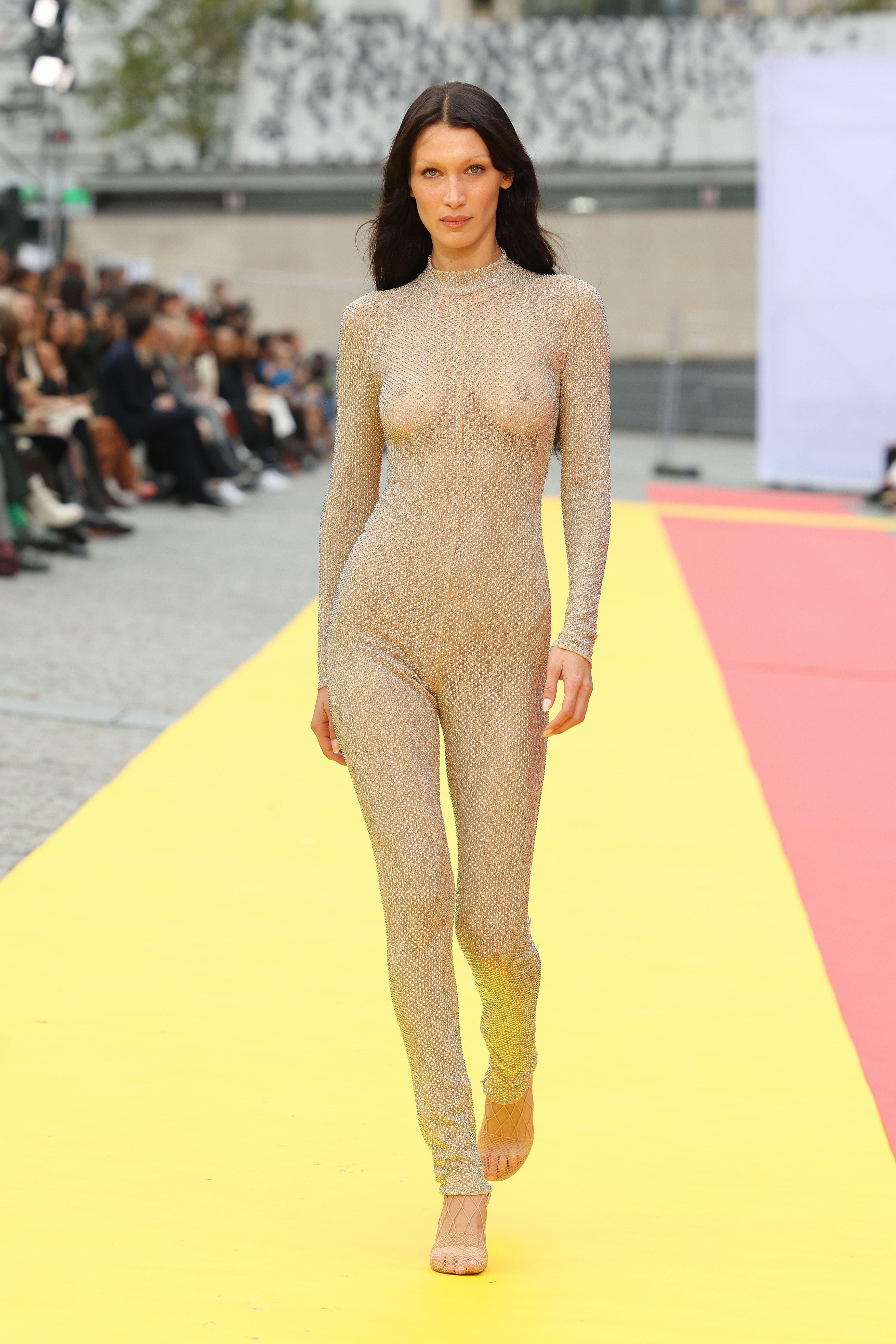 Hadid walked the McCartney show in a sheer bedazzled catsuit with a mock neck and long sleeves. Its see-through material showed her nipples while her long black hair fell to her back. However, the model bleached her eyebrows and kept her face almost makeup-free to completely portray being bare.
The 90s fashion style was one of many risqué styles at the Paris and Milan Fashion Week shows worn by Hadid and other celebrities including Florence Pugh. It's not the first time (shout out to Rihanna's Swarovski dress) nor would it be the last re: Pugh.
The Courrèges Fashion Show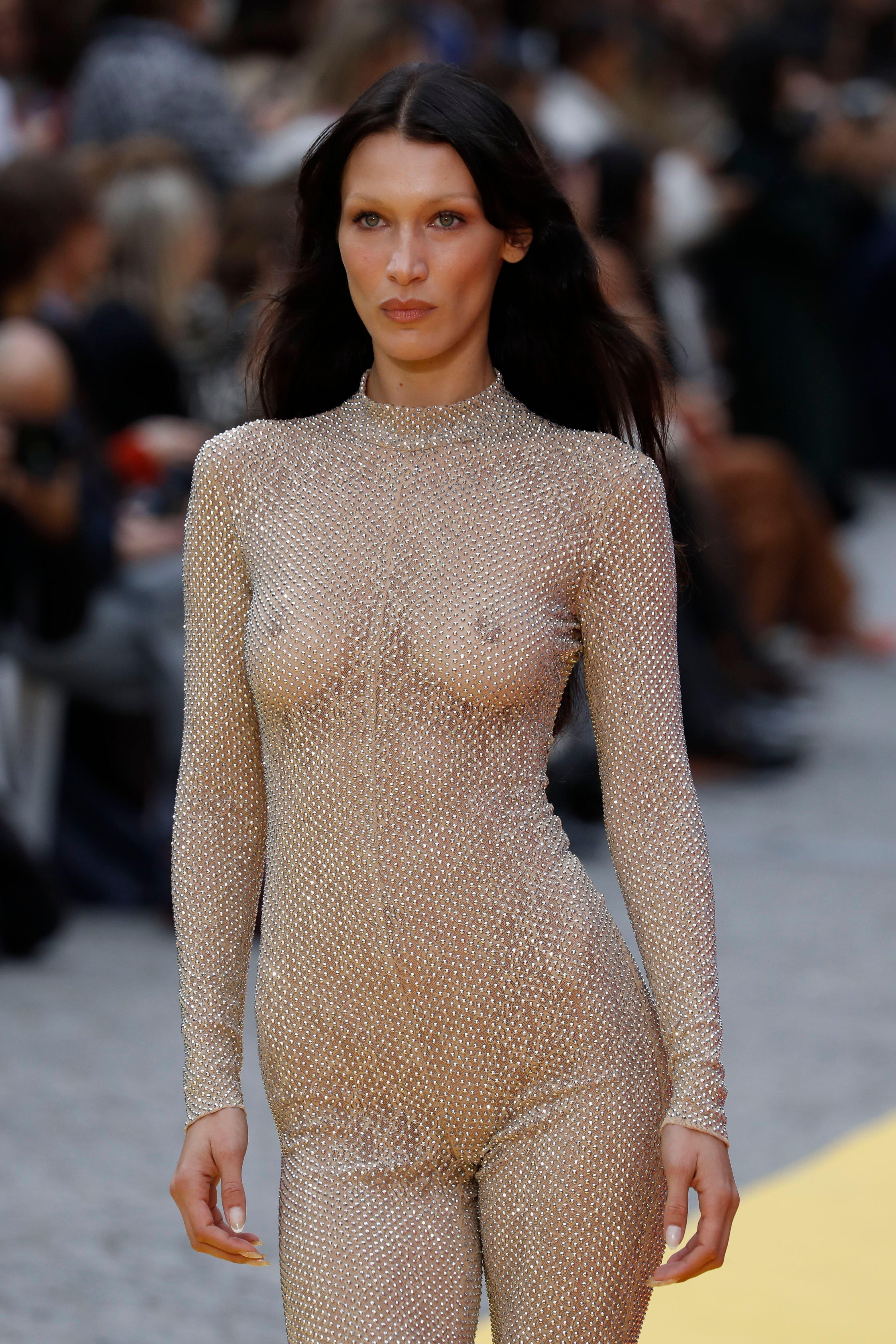 Hadid bared her nipples again at the Courrèges Spring 2023 show wearing a bedazzled sheer cropped top and baggy denim pants. She drew on her eyebrows and wore her curly black hair in a side part. The model also did something different by holding her slingback shoes in her hands while she walked barefoot.
Hadid's slim waist and curvy hips stood out in her low-riding pants as she swayed side to side on the runway.
Article continues below advertisement
A Fashion Moment In Coperni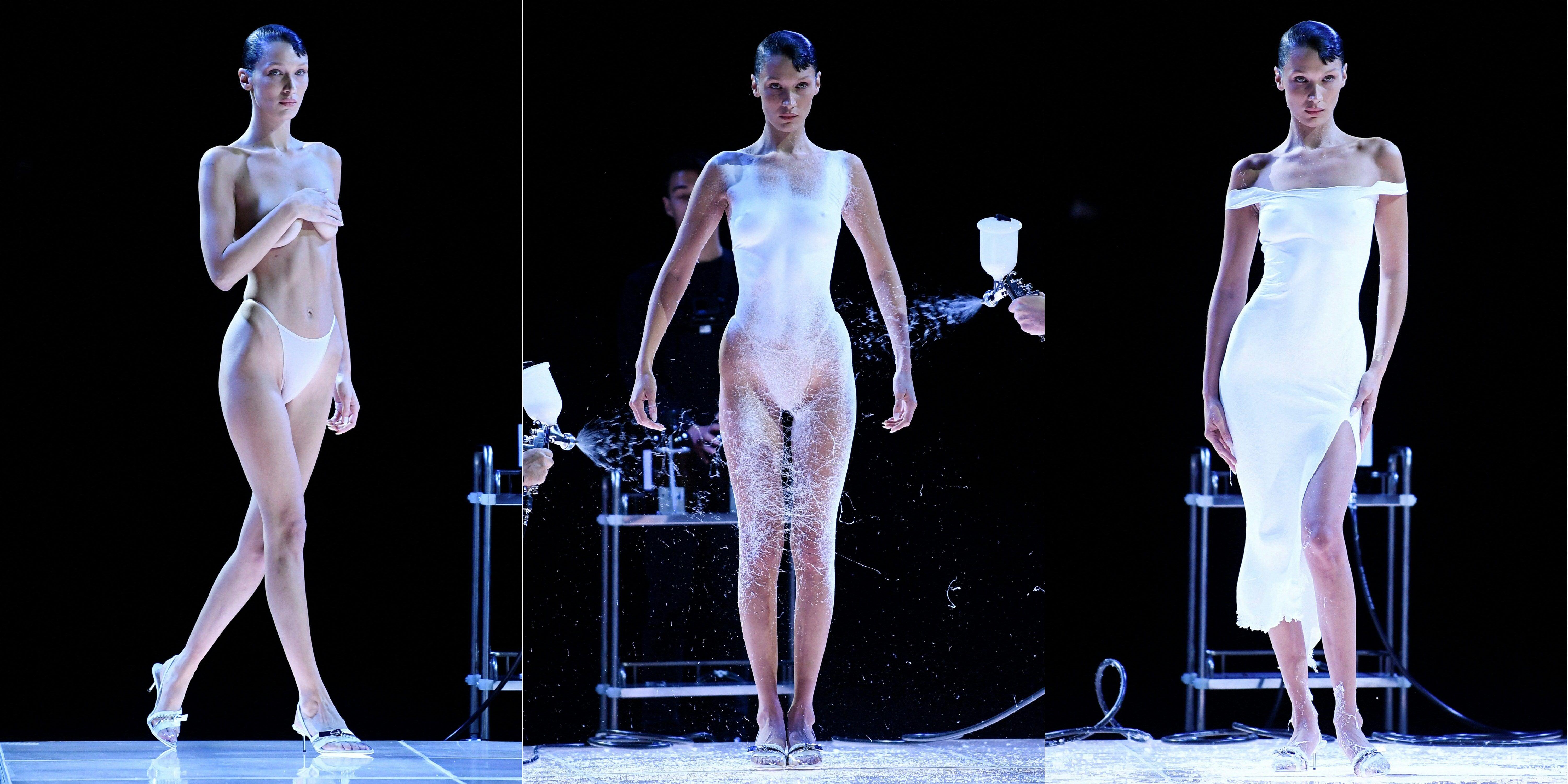 The highlight of Hadid's Fashion Week, however, was her Coperni paint-on dress which left everyone mind-blown. The model stepped onto the runway in her underwear while covering her breasts with one hand.
Upon getting to the runway, she stood still while the artists spray painted her white dress on her body. She'd styled her normally long black hair into a short, sleeked low bun with a small parting on the front.
After painting her dress on, a designer came on stage and molded the dress into a beautiful midi dress with an off-shoulder sleeve and a side slit on the front.
Florence Pugh Goes Sheer

Florence Pugh's outfit for the Valentino after-party was equally conversation-provoking as it also showed her nipples through its cropped top. She, however, wore skin-toned underwear with her maxi skirt.
She'd previously worn a sheer dress at the Spring fashion show earlier this year which made several people criticize but she didn't care.