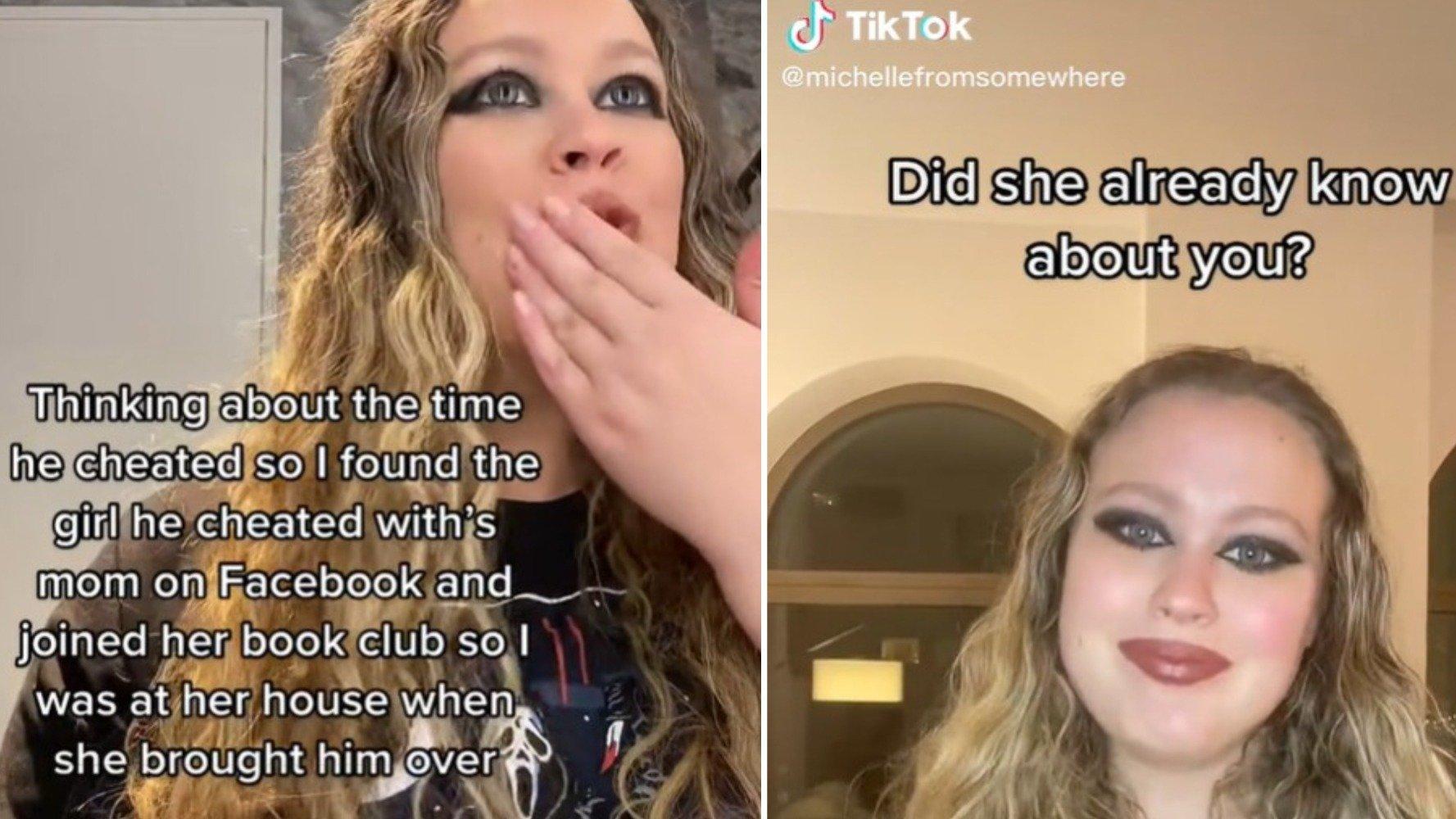 TikToker Finds Out BF Is Cheating On Her, Joins Forces With The Other Girlfriend And Her Mother To Confront Him
Nobody expects their lover to be unfaithful when they start dating. Finding out that a partner has been unfaithful can be a very devastating experience since everyone wants to believe the best about the person they love.
It is not always clear what to do after discovering evidence of a partner's infidelity. How does one confront their partner after confirming they are cheating?
Different people choose to approach such a situation in various ways. A TikToker recently shared how she and the other women, along with her mother, confronted her boyfriend after finding out he was cheating.
Keep scrolling to see the full story.
Article continues below advertisement
'Lost A Man, Gained Some Book Recs'
TikToker, Michelle (@michellefromsomewhere), revealed in her post that she joined the book club run by the mother of the lady her boyfriend had an affair with. She explained that she did so to see her boyfriend at the woman's house.
According to her, after she found out that her boyfriend cheated on her, she found the mother of the girl he cheated with on Facebook. Michelle shared that she then joined the mother's book club so she could see her boyfriend when he comes over.
Michelle captioned the post with over 4.5 million views, "Lost a man gained some book recs."
More Explanation From A Follow Up Video
To explain how they all agreed to work together as a team, Michelle shared a follow-up video. She clarified in the video that her boyfriend's cheating partner was unaware of their relationship. Michelle said that the girl her boyfriend cheated with and her mother "were in on" the book club plan when they learned about the whole thing.
"Bookclubs love drama, so her mom was all for it," Michelle said in another TikTok video. "The whole thing was a set up and we were all in on it together."
Article continues below advertisement
Michelle Is Authoring A Book About Her Experience
When other users asked about the outcome of their plan, the TikToker revealed that she is writing a book about the incident. Many TikTokers would undoubtedly be looking forward to reading her book.
A Legend
"This is queen energy! The commitment, the patience. I hope he did NOT keep his cool," added another user.
Michelle responded by saying her boyfriend "tried to," but that she was "better at it."
With the attention Michelle has received on her TikTok, she will undoubtedly have many people looking further to reading her book, which will cover more details about her story.