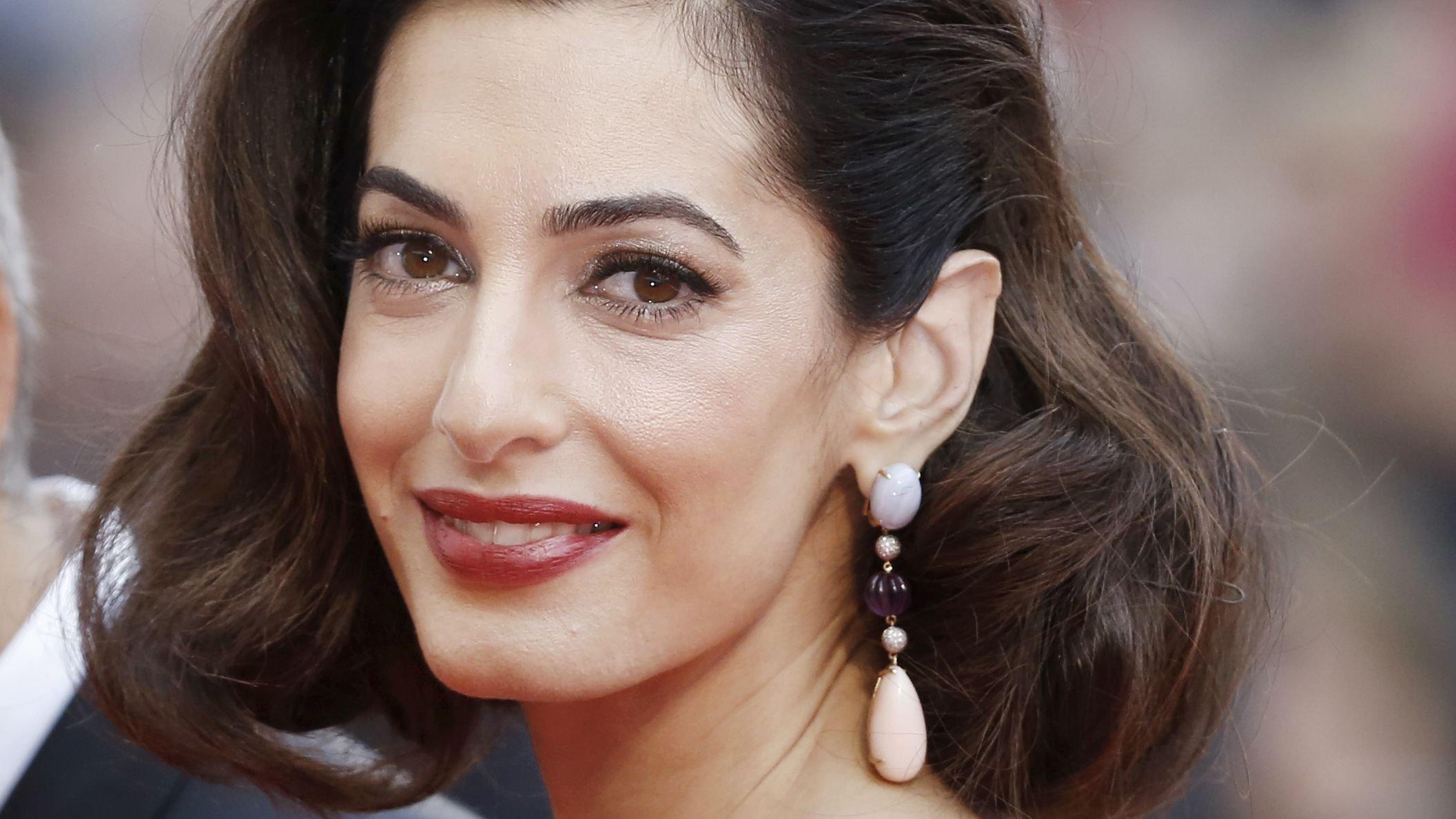 Amal Clooney Stuns In Glittery Gold Versace Flapper Dress
George Clooney's wife Amal Clooney looked beyond gorgeous as she modeled a glittery and flapper-style Versace dress recently. The lawyer rocked up to the inaugural Albie Awards in NYC last week, and she looked a million dollars.
Going for a 1920s style and wearing a shimmering and glittery gold and silver dress, Amal went sleeveless and figure-hugging, also showing off her gorgeous figure as she accessorized her dress with a matching clutch. Of course, the fashion queen chose iconic Italian designer Versace, pairing her look with sizzling Aquazzura sandals.
Article continues below advertisement
Looking Fabulous In Gold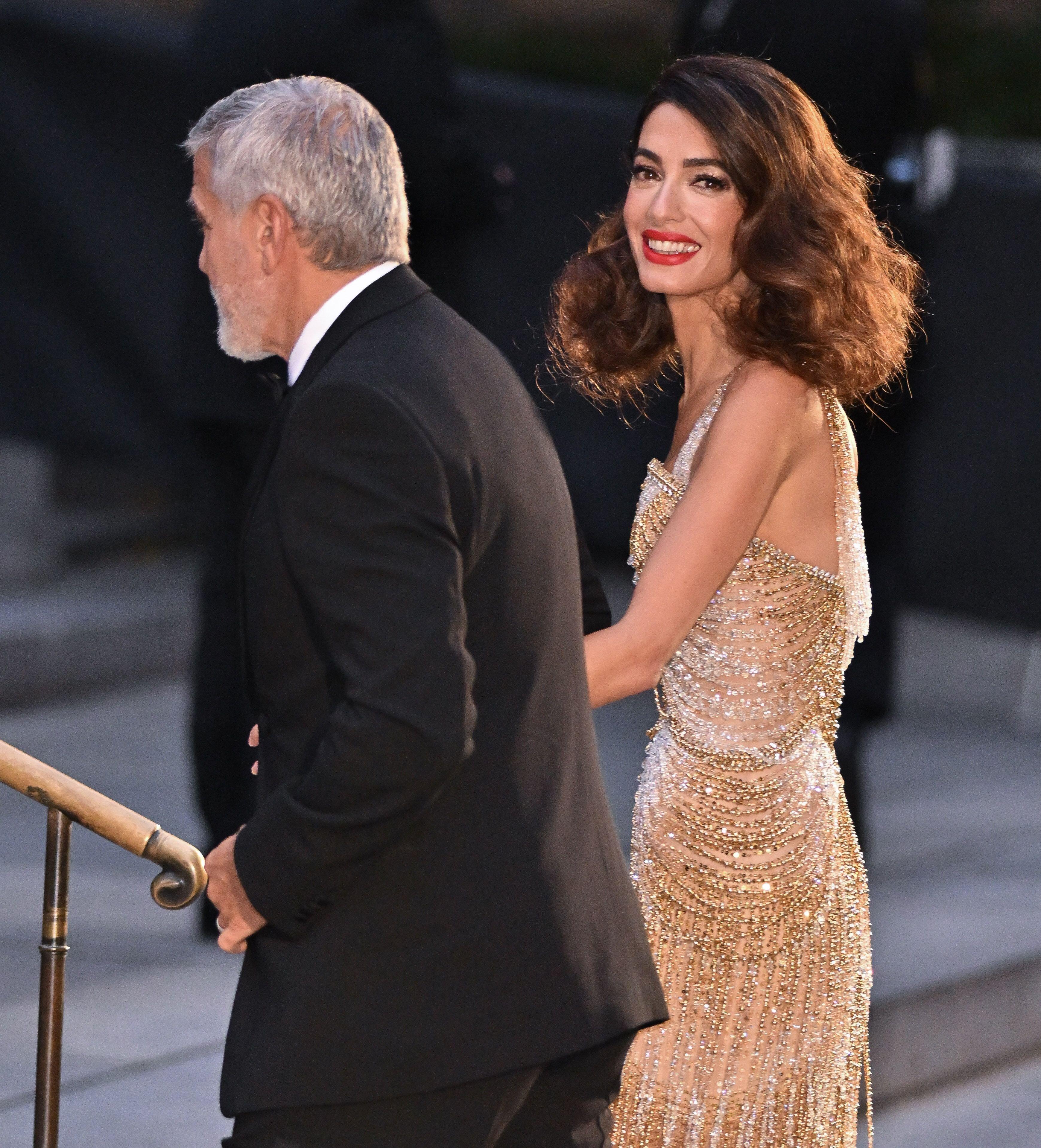 Showing up for a good cause via the couple's joint foundation, Amal told Vogue:
"Tonight the awards are shining a light on justice champions who are doing amazing work in their communities, from Belarus to Kenya to South Africa to Manila—but they're doing it at great risk," adding: "They're either facing imprisonment or potential physical harm. We wanted to put them on a stage for the night, so people know what they're doing, and shine a protective light on them so they can continue their work and hopefully stay safe."
A Star-Studded Night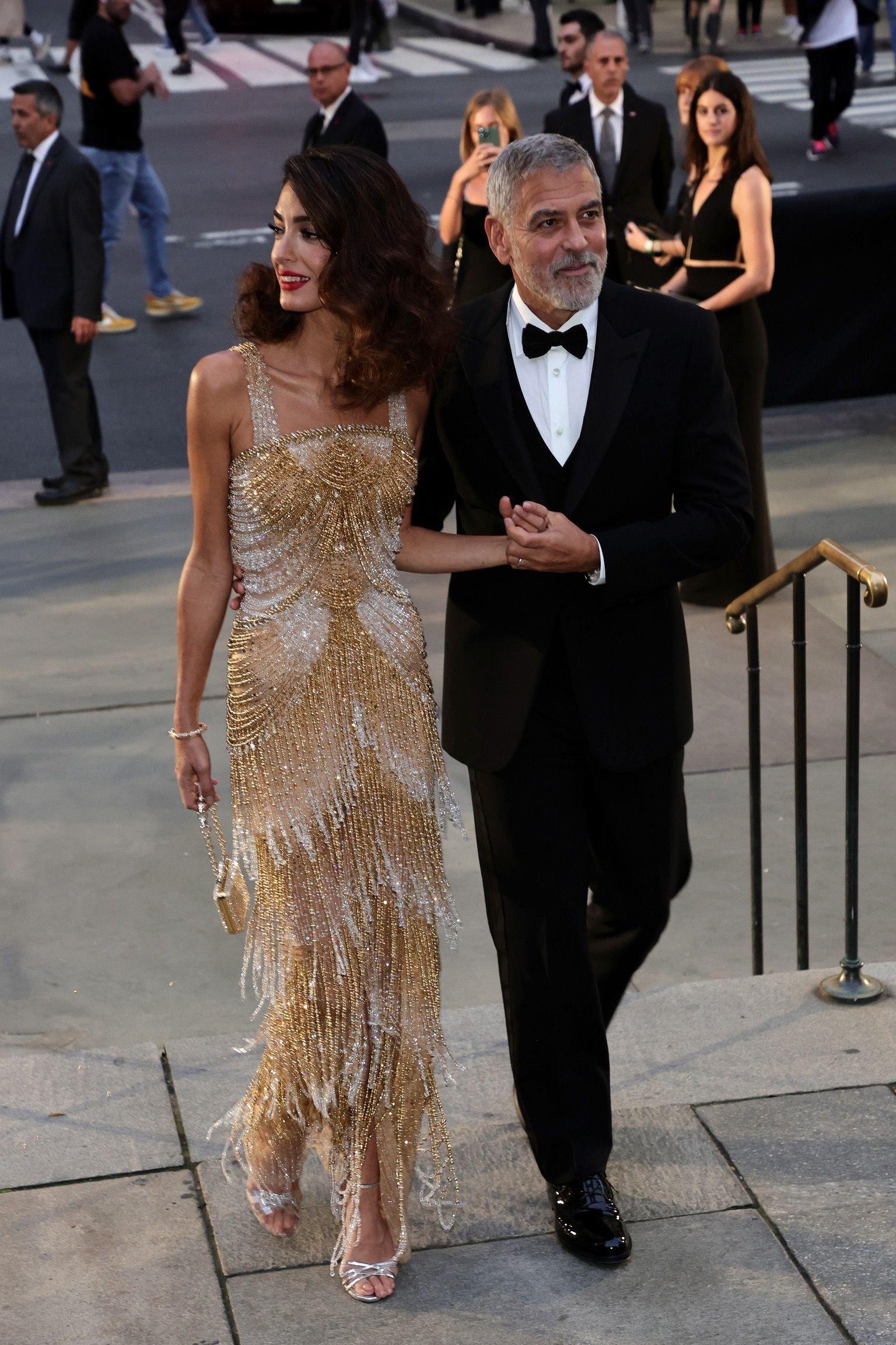 The glitzy soiree didn't fall short of the famous guest presence. Invited and showing up were designer Donatella Versace, actresses Meryl Streep and Julia Roberts, PUMA partner Dua Lipa, plus supermodel Cindy Crawford. Beauty founder Charlotte Tilbury also showed, as did MCU actress Gemma Chan and actor Ethan Hawke.
Article continues below advertisement
George Clooney Speaks Out
The A-List actor also had a moment to speak at the night, stating:
"We always say that justice, like war, has to be waged. It's not something that's just going to happen. We have to fight for it and continuously pour all of our energy into it. This [event] is an effort to shine a light on these people who are risking everything to fight for justice.
-
Of his swish tux, the hearth-throb joked about his suit, saying: "I always wear Armani. They're like family."
A Total Style Queen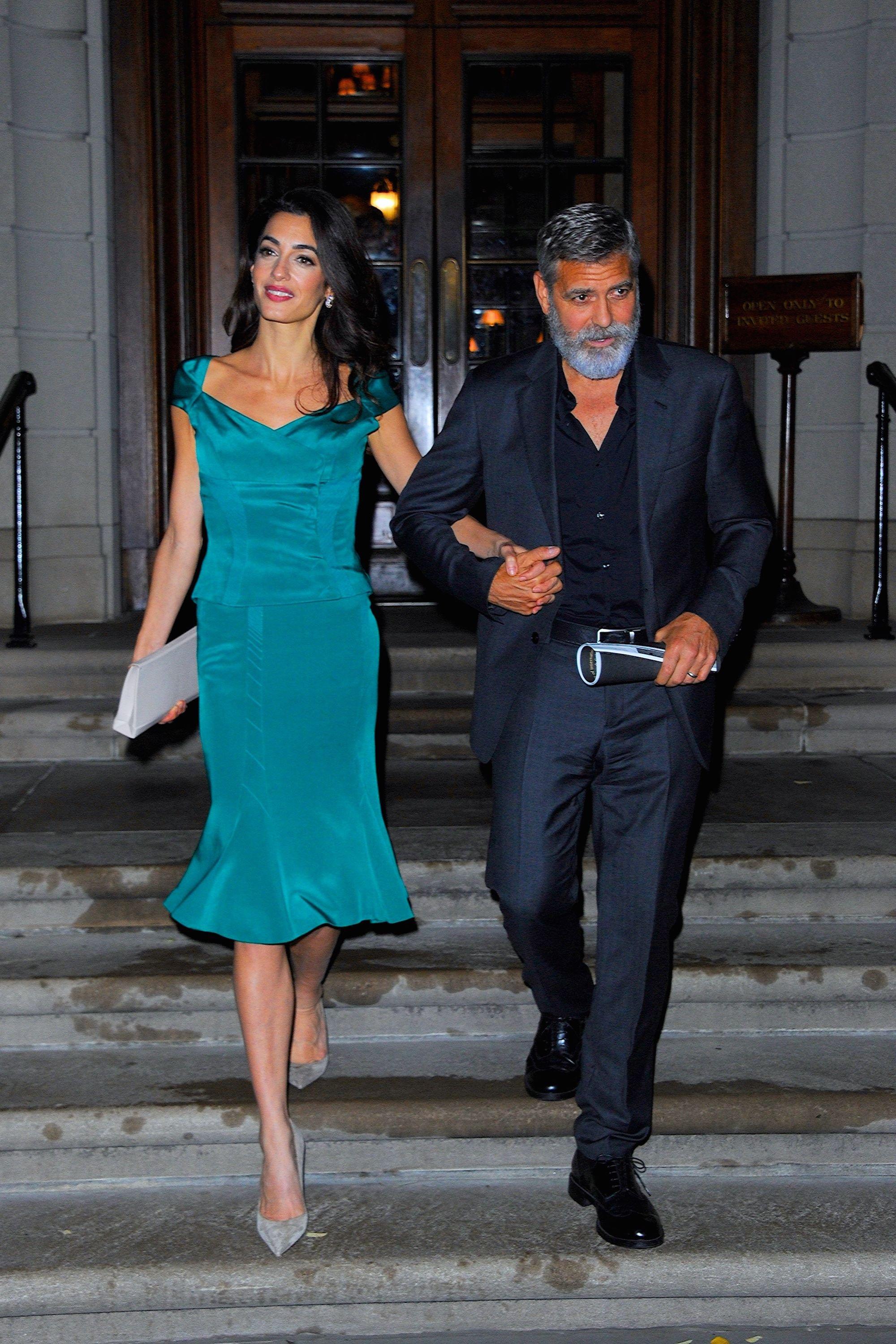 Amal is known for knowing her brands as she proves one of the most stylish women in the Hollywood space. She adores labels including Stella McCartney and Dolce & Gabbana and her husband George has opened up about his wife's style.
"Since the day I met her, she's always had this insanely...it's eccentric, but it's fun, [her] sense of fashion," he told Entertainment Tonight. "She was teaching at Columbia, and she's still like, 'I want to wear that dress.' It's crazy. It has been sort of fascinating to watch, because she has such great taste."