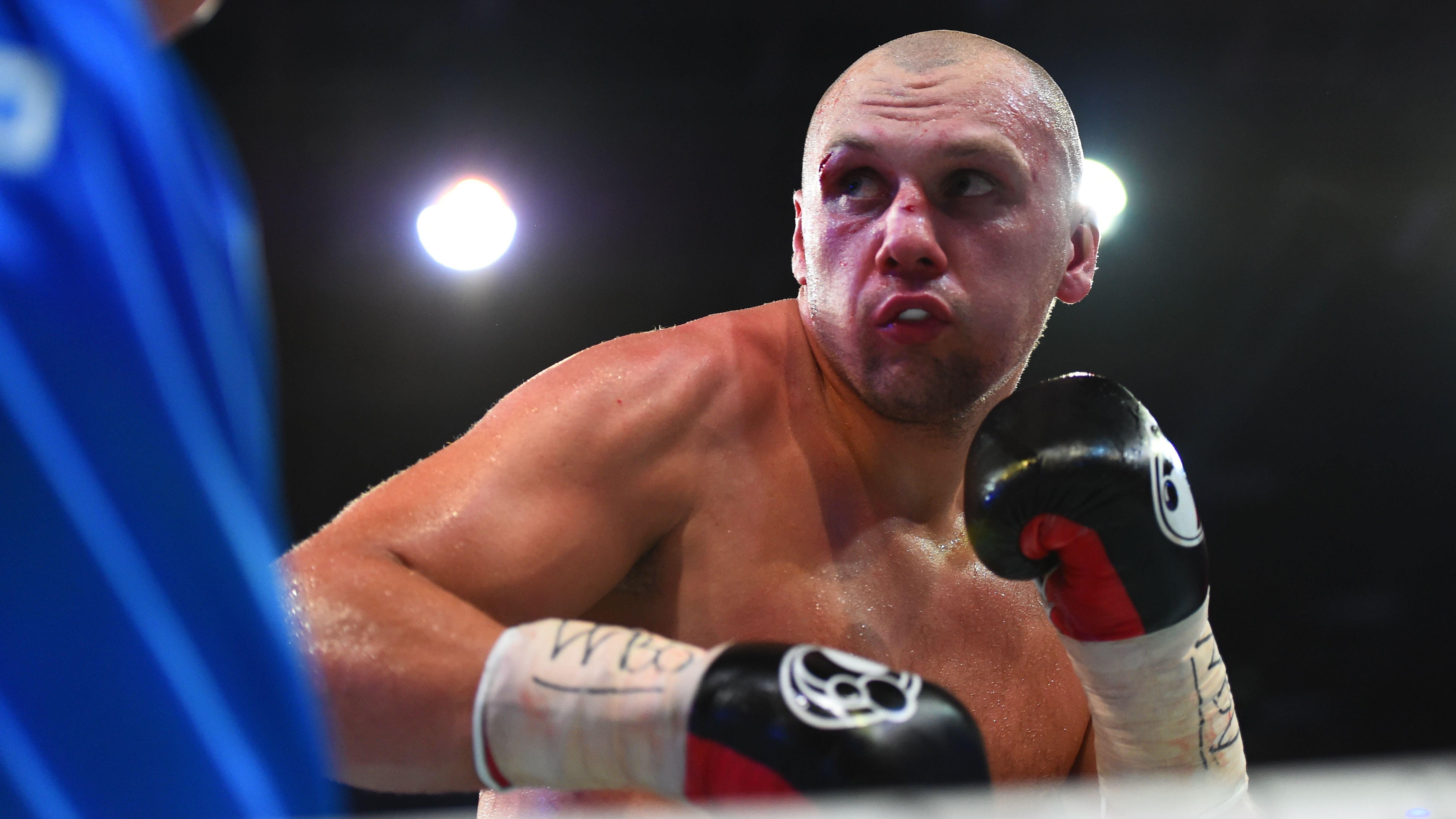 Boxing World Champion Experiences 'Unbearable' Pain And Faints In Pool From Overtraining
It's unsurprising that boxers have a propensity to push boundaries in a field like theirs. They engage in rigorous training to get the most out of their bodies and become dominant figures in the ring.
Oleksandr Usyk attributes his incredible stamina to his swimming practice, but the unified heavyweight champion fainted underwater while trying to hold his breath for four minutes during a training session.
Article continues below advertisement
Intense Training Session Almost Leads To A Disaster
Usyk is not a stranger to using the pool as a training facility. The 35-year-old frequently used swimming training as a technique to hone his endurance while he was a young member of the Ukrainian national amateur boxing team.
The Ukrainian recalled one particularly terrifying incident where his teammates had to jump into the pool to save him after he fainted underwater on his USYK 17 YouTube channel.
You're swimming and suddenly you feel such a pain in your knee and you think you can't go, you just can't continue. A muscle's so tense and the pain's just unbearable. The pain is in your shoulder, your knee, or even the tips of your moustache.
-
Usyk's Fighting Secret
The 35-year-old asserts that each fighter experiences a breaking point during a fight. Therefore, Oleksandr Usyk forced himself to keep going when he was going through a challenging session and on the verge of breaking, resulting in a terrible incident.
You know I'm a bit crazy and so my coaches are carefully watching me. If I faint, they'll rescue me. Once, holding my breath underwater, I fainted for a moment and immediately was taken from the pool.
-
Article continues below advertisement
What's Next For Oleksandr Usyk
Usyk was supposed to fight fellow heavyweight title holder Tyson Fury in a fight that would have decided who would be the first undisputed heavyweight champion since Lennox Lewis after Usyk defeated Anthony Joshua in August.
The heavyweight champion may have to wait for his chance to make history against the Gypsy King, as talks of a fight between Fury and Joshua seem to be heating up.
Usyk Would Love To Face Anthony Joshua For The Third Time
Usyk disclosed that if Fury vs. Joshua doesn't go as planned, his team and Joshua are already in communication. This may be the case by observing how Tyson has responded to the entire situation. Given his lack of patience, the champion is currently the one who appears not to want to fight Joshua at all. But Usyk is more than willing to face AJ one more time and demonstrate unequivocally that he is invincible.