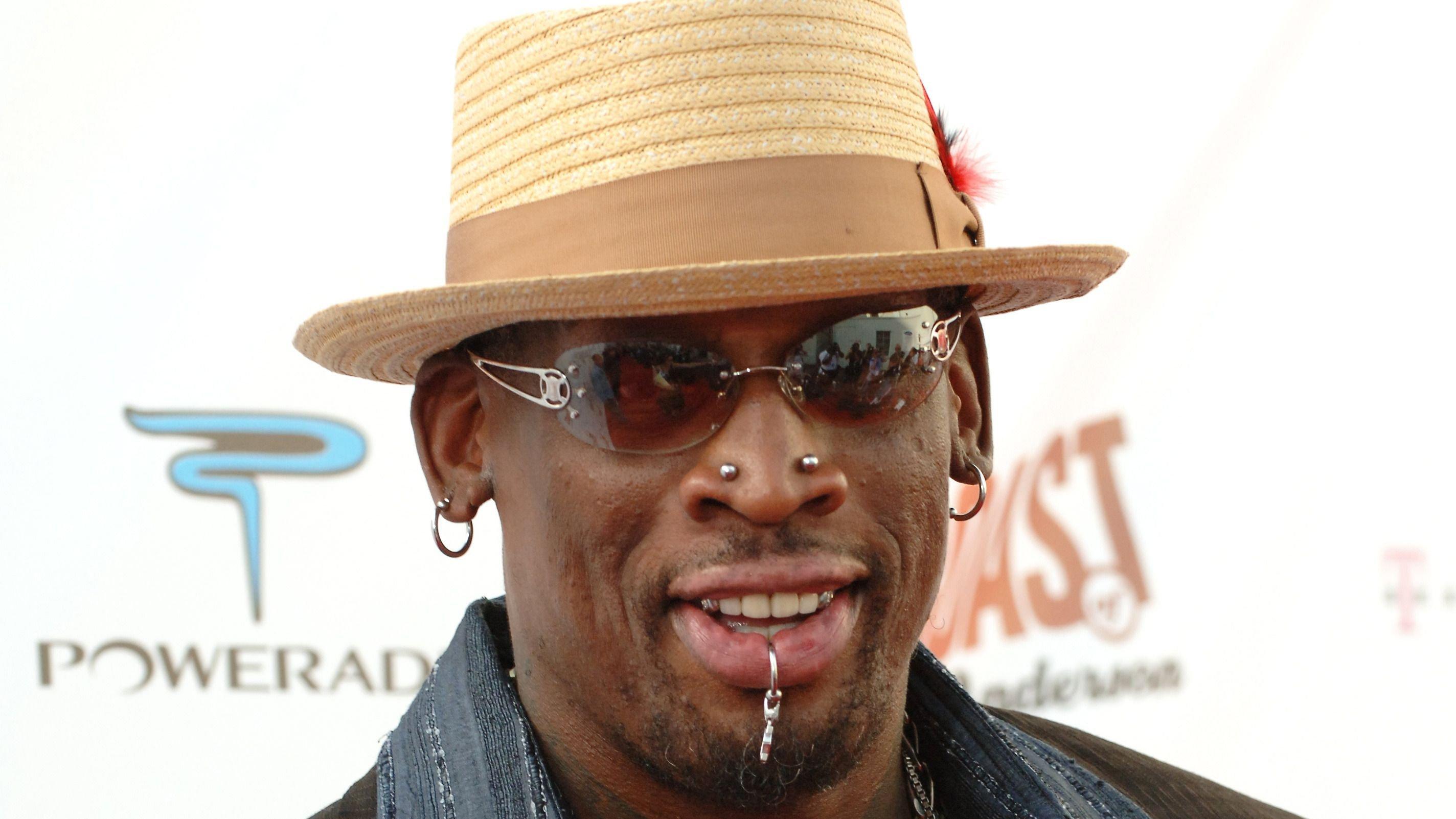 'Never Have Anyone To Hug You': Dennis Rodman Starts Tearing Up As He Gets Candid About His Rough Childhood
Dennis "The Worm" Rodman is one of the greatest American basketballers of all time, with five championship titles. He earned his nickname for his ability to snake through any defense and deliver the necessary wins for his team.
In no time, he became a hot commodity playing as a Power Forward for two of the biggest teams in America, the Chicago Bulls and the Los Angeles Lakers. However, the road to the top wasn't smooth, and he shared his experience in his 2019 documentary - 30 for 30 Rodman: For Better or Worse.
Article continues below advertisement
Creating An Identity In The NBA
Rodman's talents were notable, but his eccentric style gave him a bigger reputation. In his documentary, The Worm explained how his outgoing fashion statements were a shield for some of the things he missed as a child.
The five-time champion said his father abandoned him, his sister, and their mother when he was 3. It started a long train of dysfunctional living as they moved across America searching for greener pastures.
Rodman Gets Candid With ESPN
The Worm's mother worked multiple jobs to make ends meet, causing a strain on their interpersonal relationship. It became more functional than emotional as their mother neglected to hug them and showed little affection.
Now a 61-year-old man, Rodman still wants affection as he said the relationship with his mom is still strained. He teared up when explaining his sentiments on ESPN, saying,
That's what my whole life story's about…more like didn't have a father, didn't really have a mother.
-
Article continues below advertisement
Speaking On The Strained Relationship
She wasn't really attentive to us like that and never said that she loved us or anything like that.
-
He knew she cared by working multiple jobs to make ends meet, but she didn't have time to hug them and instead yelled in frustration when the children misbehaved. As kids, they misinterpreted it as her not caring but growing older clarified things.
Making Up With His Mother
The Worm became the man of the house and found solace in basketball along with his sisters. The girls were better than him as kids leading their mother to neglect him for them because she saw sports as their way out of poverty.
After leaving home at 18, he impressed scouts in Oklahoma; the rest is history. Rodman has since worked to build a relationship with his mother, Shirley Rodman.