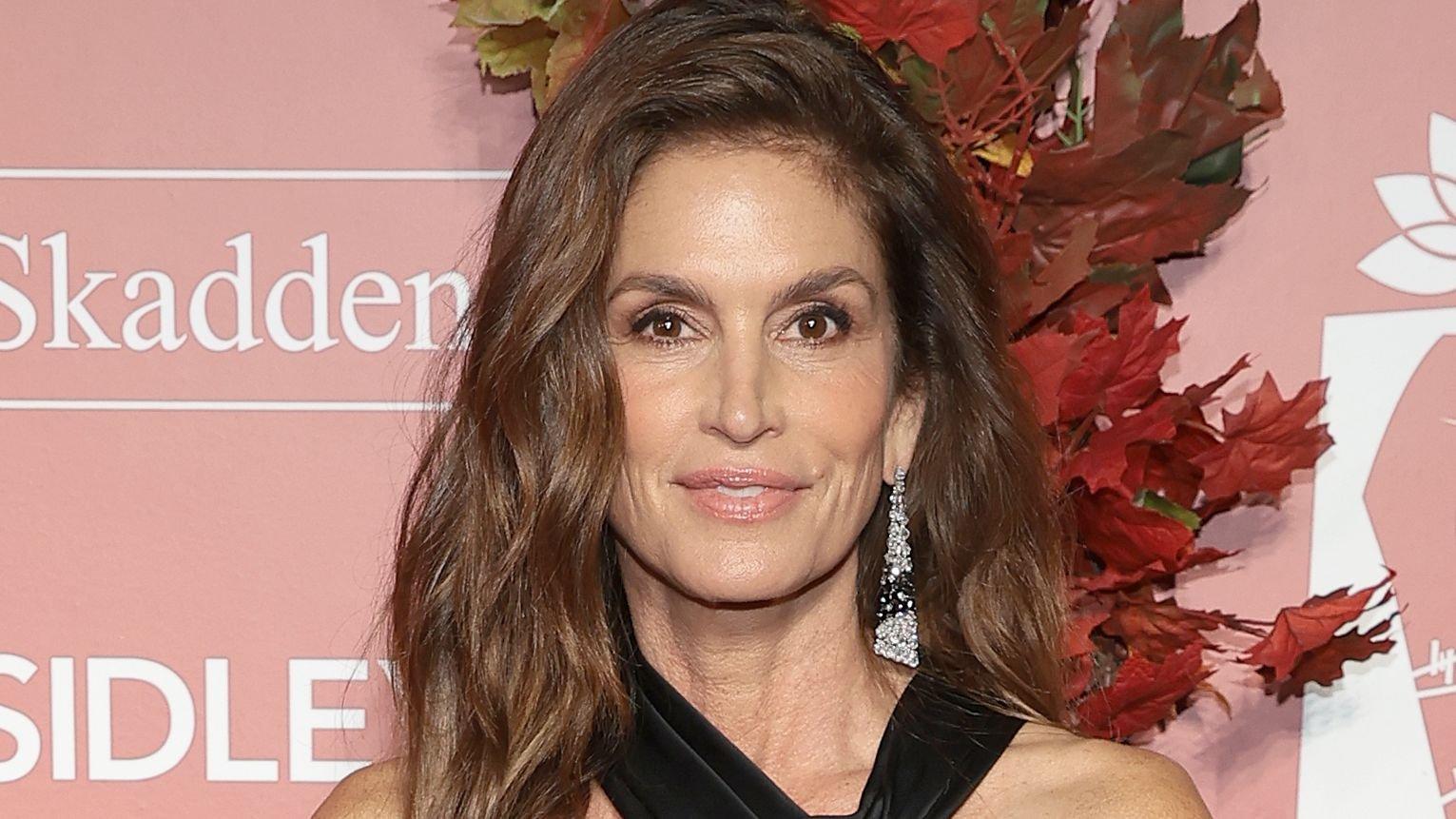 Cindy Crawford Looks Stunning At The Clooney Foundation's Award Night
Cindy Crawford and her husband, Rande Gerber, attended the inaugural ceremony of Amal and George Clooney's Albie Awards last Thursday. The two couples have been friends for years, with Clooney and Gerber starting a business together and continuing to strengthen their relationship.
The Clooneys were guests at Good Morning America, where they revealed the motive of their new award ceremony and its contribution to justice. They also told Gayle King about how they handpicked the guests and presenters at the event to match their values and mission.
Article continues below advertisement
Putting The 'Stun' In Stunner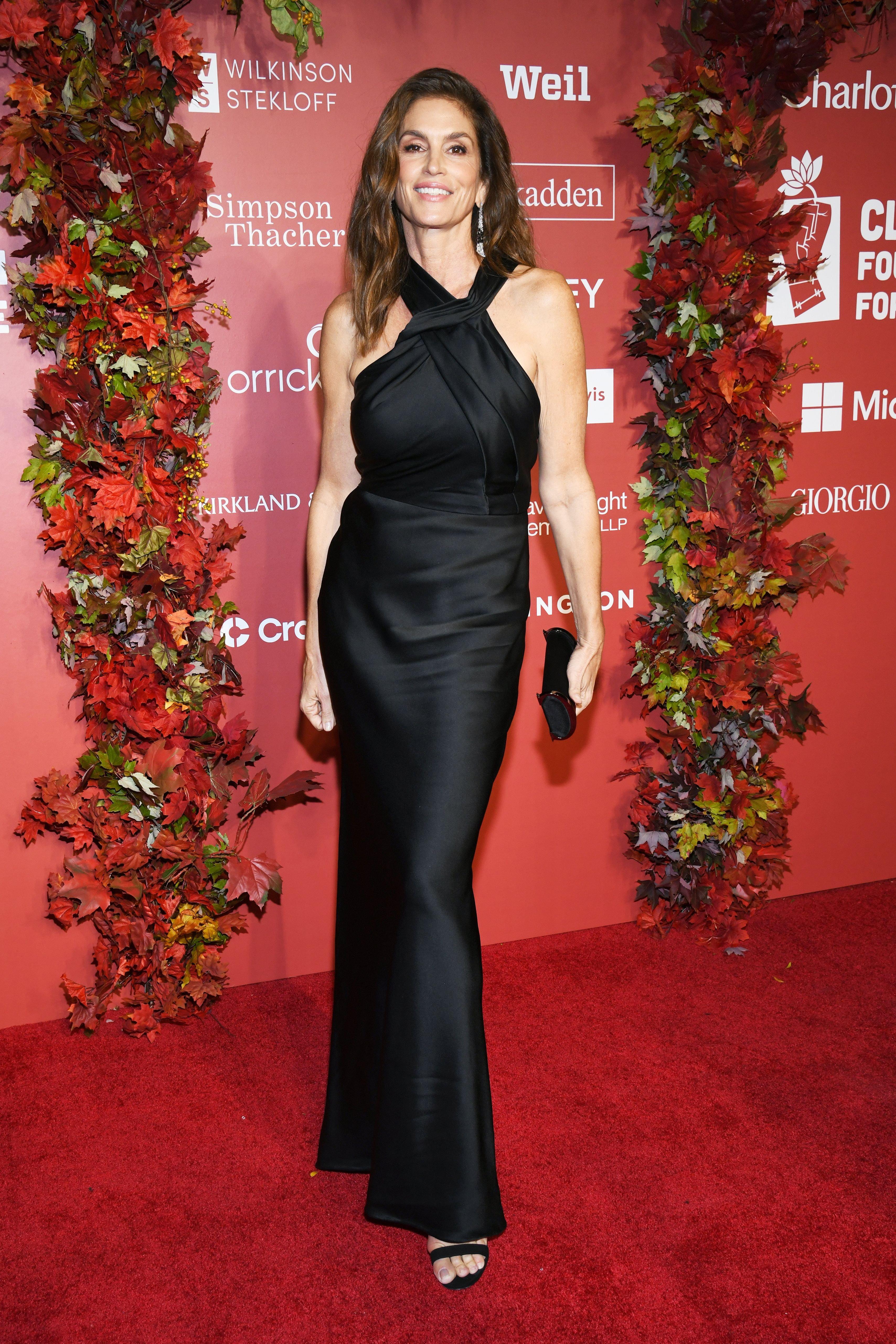 Crawford wore a figure-hugging black dress with an X-neckline and cinched waist. She paired the ankle-length gown with stiletto sandals and a small clutch purse. The retired model styled her hair in a curly wave, then accessorized her look lightly.
Gerber wore a classic black tuxedo with a black knotted tie matching his business partner. Crawford had the sweetest words for her longtime friends, saying,
So proud to call these two generous humans my friends!
-
Fighting For Justice Together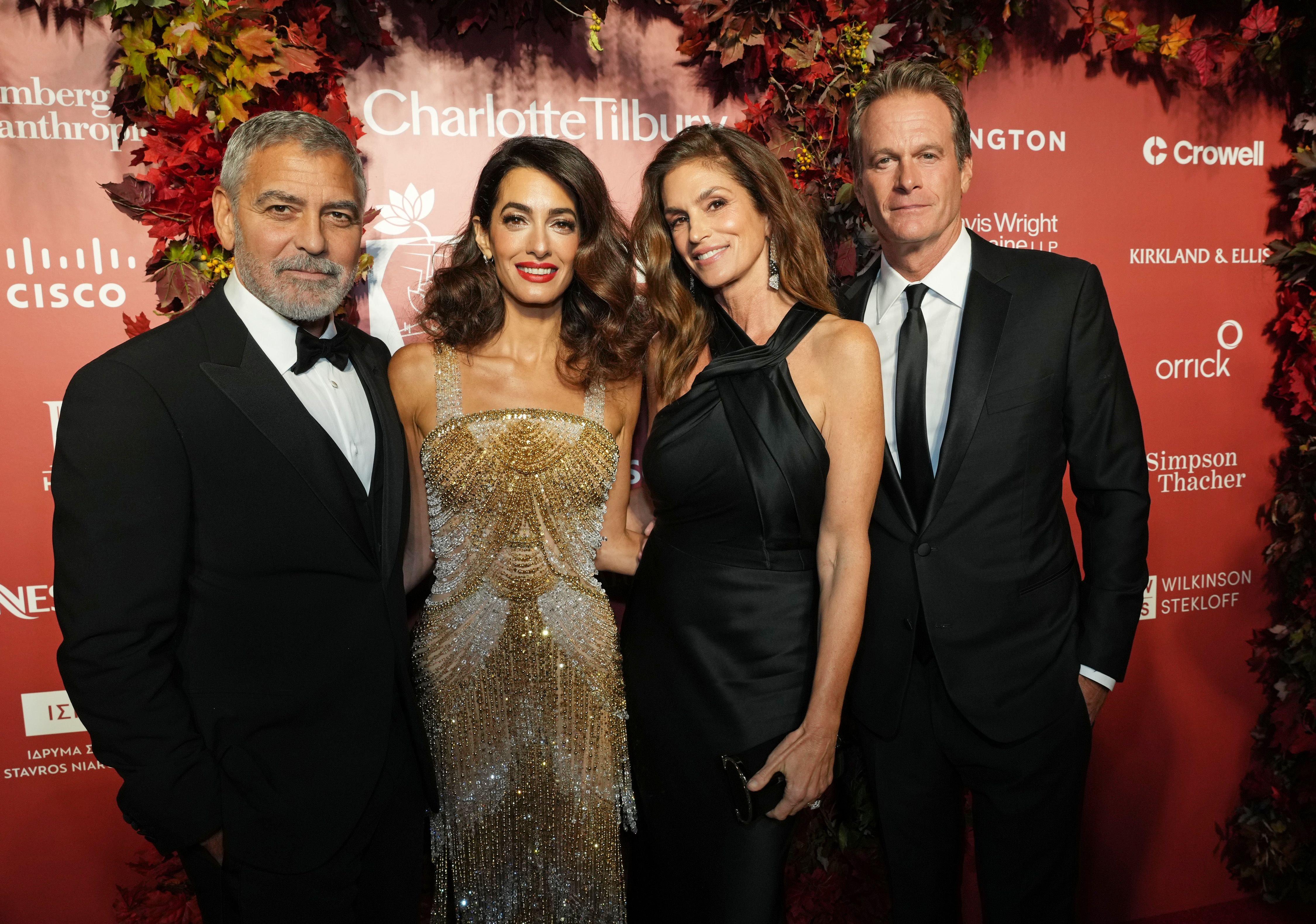 She continued her short compliment, saying it was a fantastic night and an honor to celebrate with her friends. Crawford said,
George and Amal, thank you for all the incredible work you to fighting for justice across the globe and shining light on so many others who put their lives at risk to help others. I left feeling humbled and inspired!
-
The Clooneys named the Albie awards after South African human right activist and judge Justice Albie Sachs.
Article continues below advertisement
A Star-Studded Guest List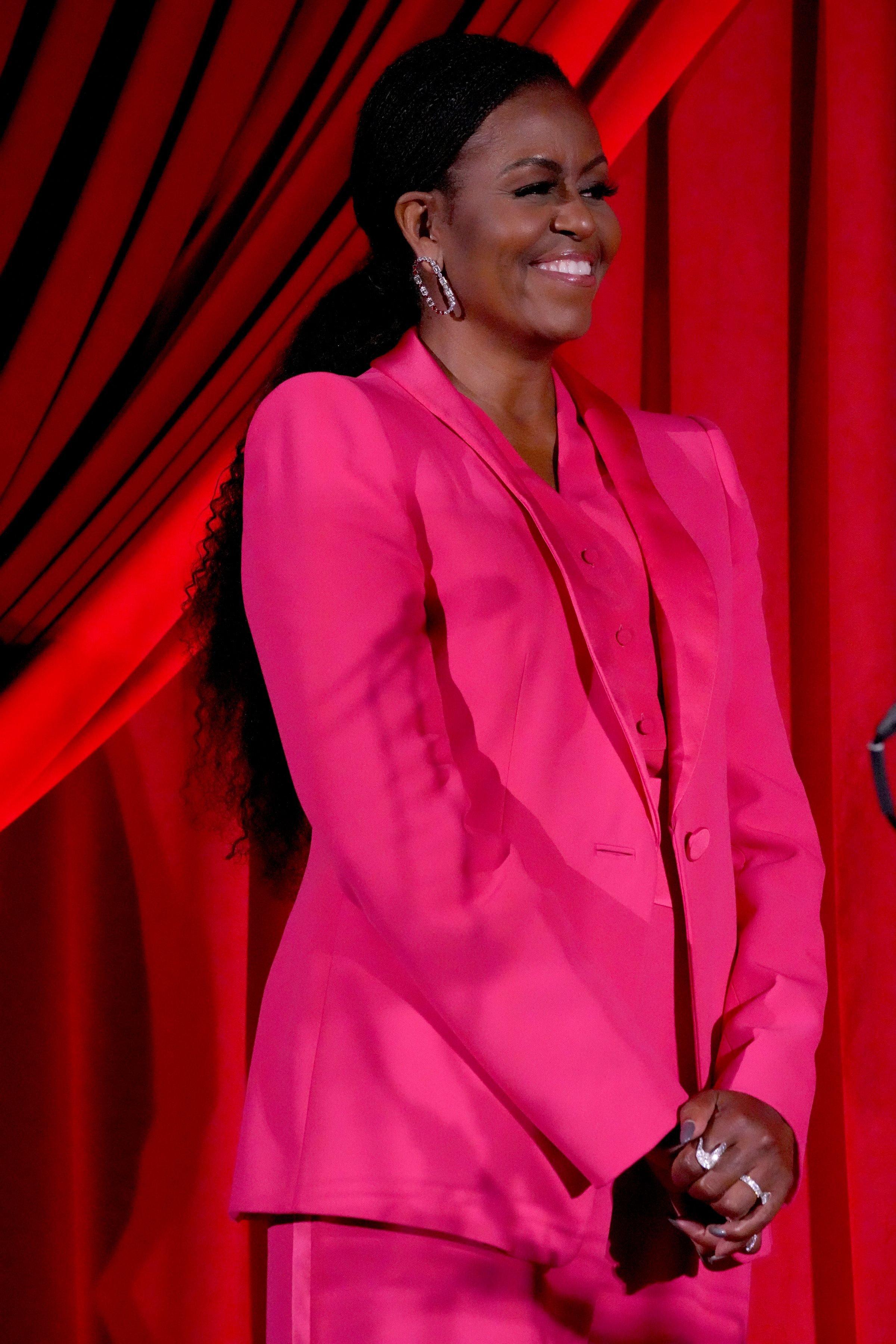 Sachs was instrumental in the abolishment of apartheid in South Africa as he spent his life fighting the system. He even went to prison for years until the late Nelson Mandela granted him amnesty and instated him as a Justice of the Supreme Court.
The award presenters included former First Lady Michelle Obama, Grammy award-winning singer Dua Lipa, and Oscar-winning actresses Meryl Streep & Julia Roberts. These people are more than entertainers/politicians; they've all been catalysts for change and social justice.
The Mission Statement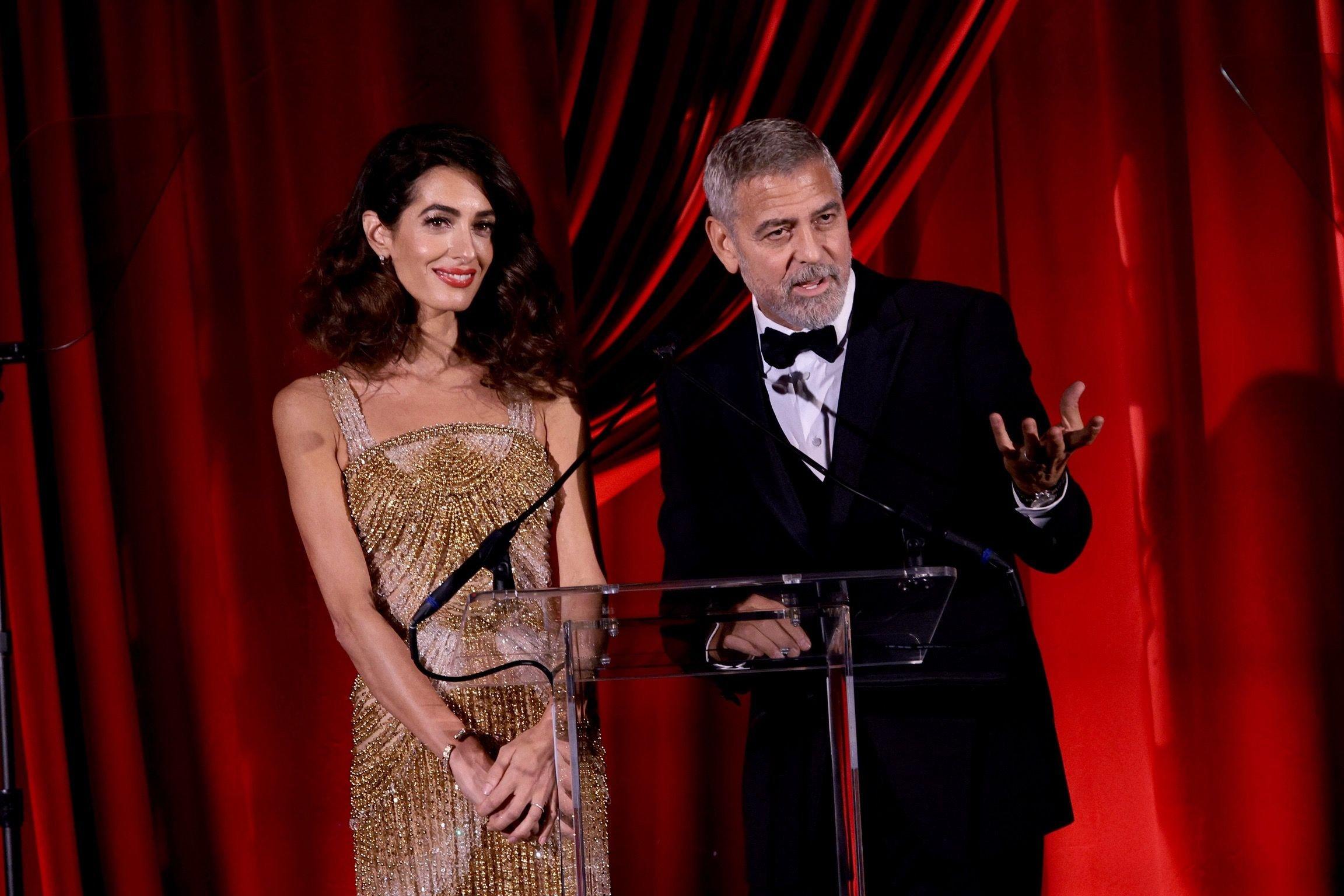 The Clooney Foundation's mission statement for the Albies said,
We believe that justice must be waged - it doesn't just happen. So when Journalists are locked up for just doing their job, we try to get them out of prison. When young girls are denied the right to study, work, or marry when they want, we help them fight for their rights through the courts. When minorities are targeted for genocide, we help trigger trials against the perpetrators.
-