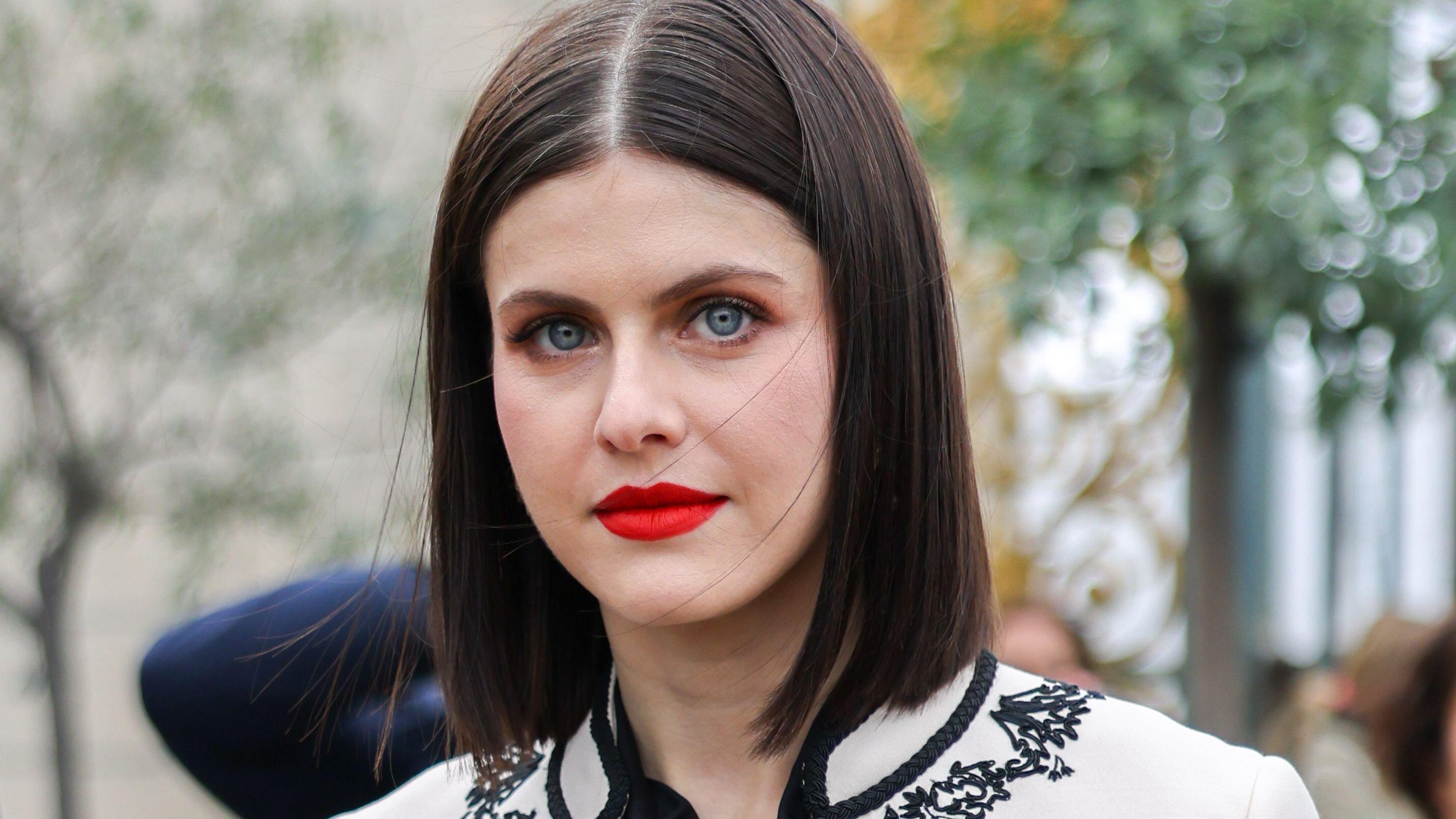 Alexandra Daddario Strips Down For A Sultry Selfie!
Alexandra Daddario is no stranger to the camera, but her 22.5 million Instagram followers know her social media feed is a different lane. The actress stripped down recently for a candid shot of herself listening to Chopin's music.
This post came before she traveled to France for the Christian Dior runway show at the Paris Fashion Week. From the picture, you can tell Daddario just stepped out of the bathroom since her black shoulder-length hair is still wet, and she's naked.
Article continues below advertisement
Wearing Dior Cruise At Paris Fashion Week

Daddario's look at the Dior fashion show was everything from the straight-legged black pants to the ruffled top, cream embroidered jacket, and matching vest she wore. The actress paired the pantsuit with pointed-toe black stilettos and a signature Christian Dior bag.
She accessorized this look with diamond drop earrings and wore her hair in a straight bob tucked behind the ears. Daddario wore her signature red lipstick to free her wide smile to complete the look.
Article continues below advertisement
A Star-Studded Front Row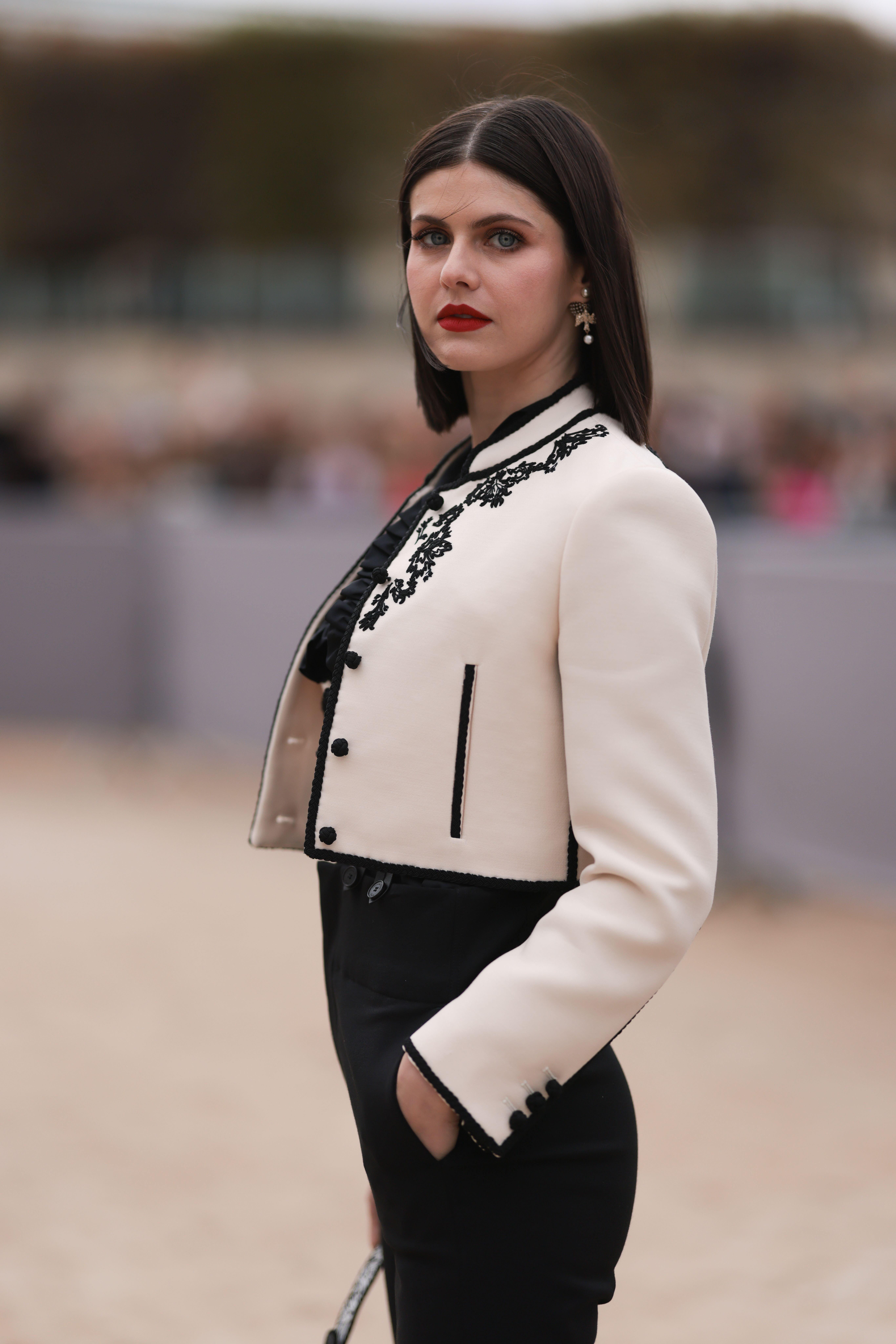 The actress' outfit was part of the Dior Cruise collection, and she fit in with the rest of the stars on the front row. The star-studded guest list also included Maggie Gyllenhaal, Chiara Ferragni, Katherine Langford, Chimamanda Ngozi Adichie, Shirleen Woodley, and many more.
Tourist In Paris - Visiting Chateau De Versailles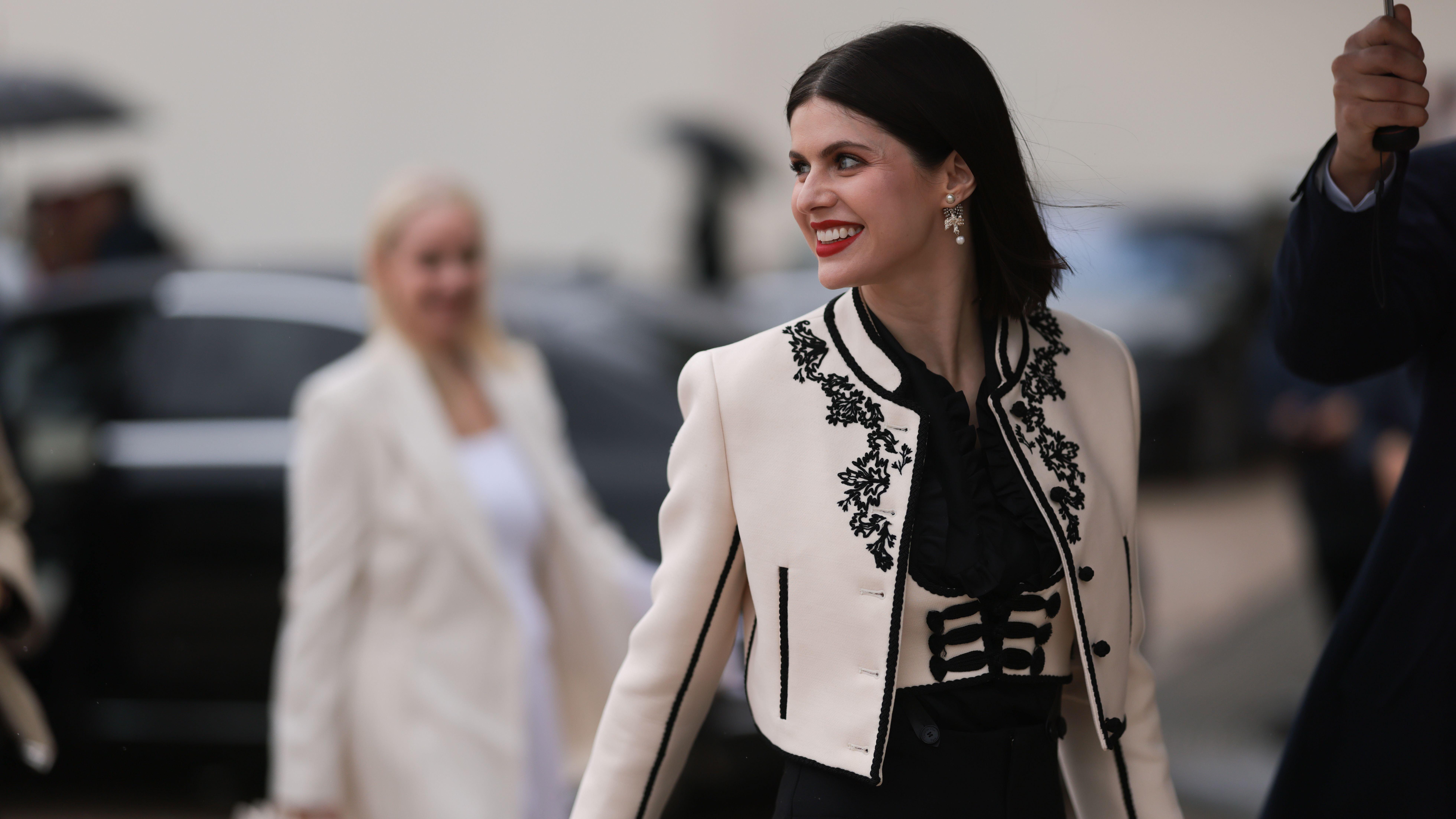 After the show, Daddario explored Paris and went sightseeing in Chateau de Versailles. In the spirit of the Dior Cruise 2023, the actress wore another blazer and pants combo with a black t-shirt tucked in the nude bottoms.
Daddario's hair and makeup stayed the same - bob and red lipstick - but she added dark sunglasses to the ensemble for a complete Parisienne look. She joked about Chateau de Versailles being her house and asked why many people were in the picturesque building.
Upcoming Movies
Suits pantsuits might soon be a regular look for Daddario as she's rocking something similar in the first look of AMC's adaptation of Anne Rice's Mayfair Witches. The actress shared a four-slide character still of four lead characters from the series coming this Halloween.
Daddario plays the lead character, a Doctor, unlike her Emmy-nominated role for The White Lotus,where she was a writer. Her movie and TV series roles have proven Percy Jackson alum to be versatile. If she keeps going this way, she'll capture one of the awards in her nominated categories in no time.