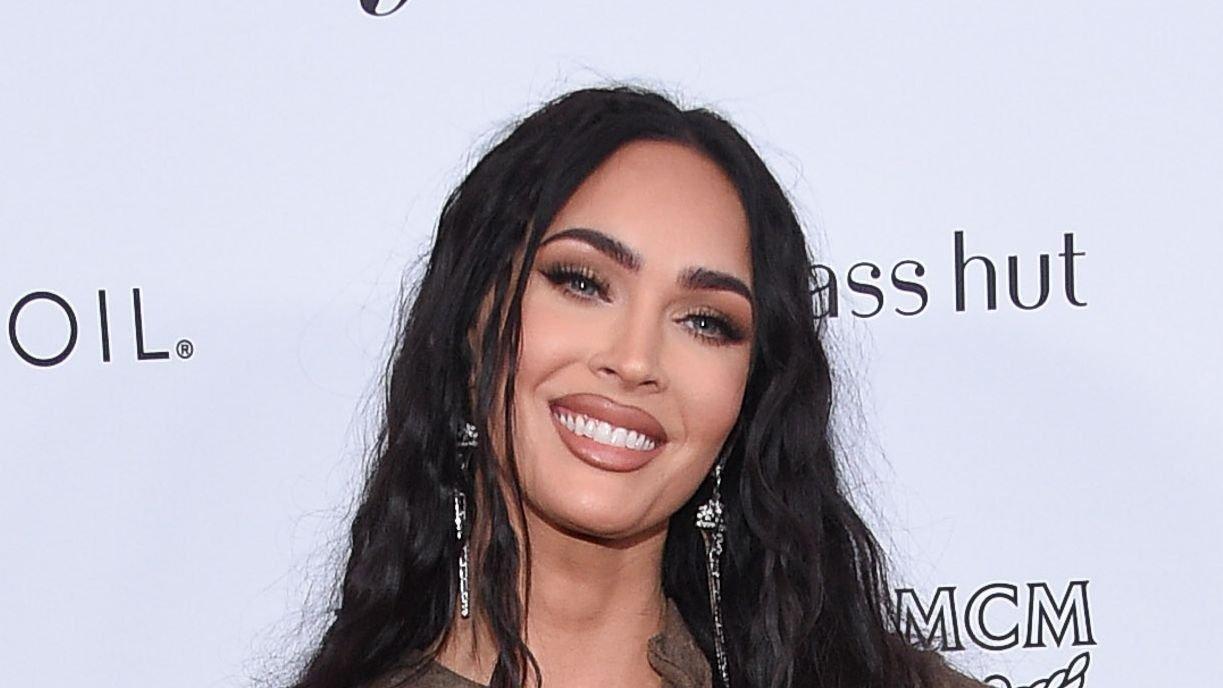 Megan Fox Channels Britney Spears In Busty Denim Minidress
Britney Spears' maxi denim dress remains a cultural reset that even the greatest fashion icons like Katy Perry and now Megan Fox recreate. Fox and her fiancé, Colson Baker, a.k.a. Machine Gun Kelly, recreated the iconic Britney and JT moment from the 2001 Songwriter's Roundtable with The Hollywood Report.
The couple infused their style in the recreation, with Fox glamming it up in a chic layered style and Baker going full punk rock, as seen on Instagram.
Article continues below advertisement
The Iconic Denim Dress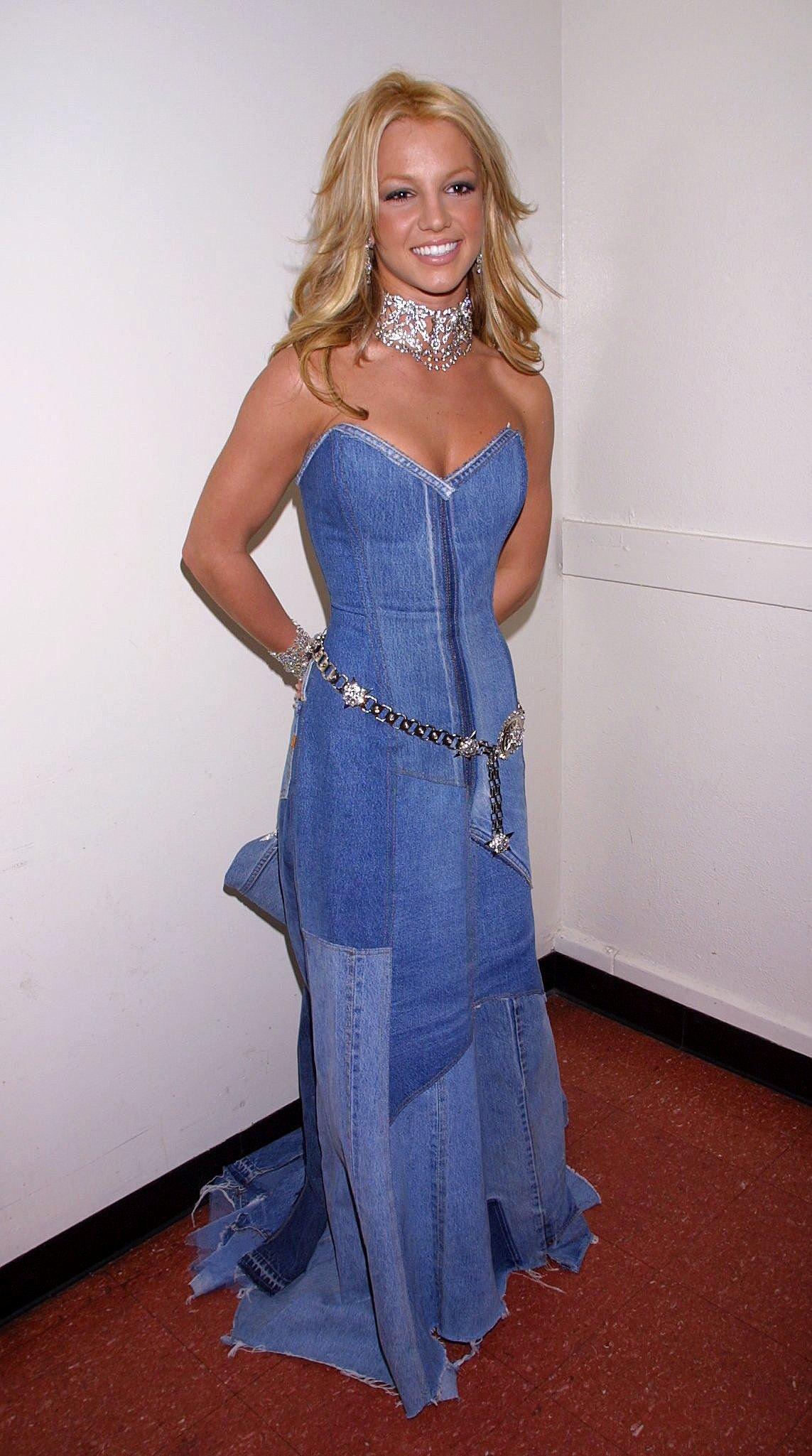 In 2001, Spears wore a sleeveless dress made of different shades and styles of jeans. She then paired the V-neck dress with silver accessories, including a choker, chain belt, and bracelets. The pop icon wore her blonde hair down.
Fox's spin on this iconic outfit saw her wearing a mini jean dress with a corset bodice and knee-high stiletto boots. She topped the outfit with a darker shade jean coat decorated with a furry stole collar. The actress also switched her hairstyle, pairing this very blue outfit with a silver grey long weave.
Britney And JT As 'Greenwich Village Art School Dropouts'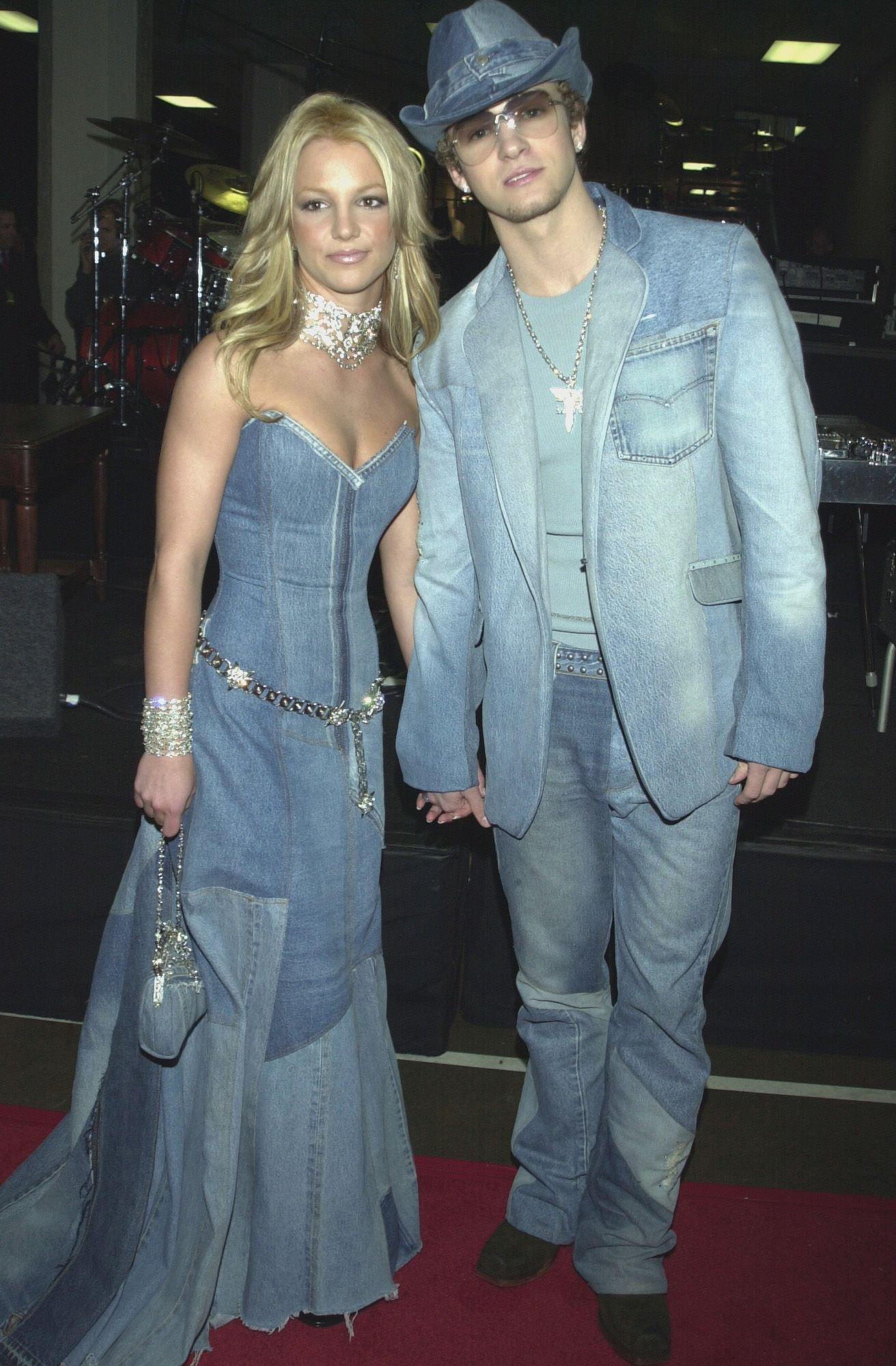 Spears had JT with her in 2001, and they made quite the power couple before their unfortunate break-up. He wore an oversized denim jacket over long pants and a powder blue t-shirt. The 20/20 Experience singer topped his outfit with a cowboy hat, clear glasses, and black boots.
Baker went berserk with the aesthetic, flipping it entirely on its head. He wore a skintight long-sleeved t-shirt tucked into black leather shorts, topped with a pink furry coat and calf-high lace-up black boots.
Fox cozied up to her fiancé, angling her body to the left, giving us a full display of her mini tote inspired by Britney's hand purse.
Article continues below advertisement
Katy Perry At The 2014 VMAs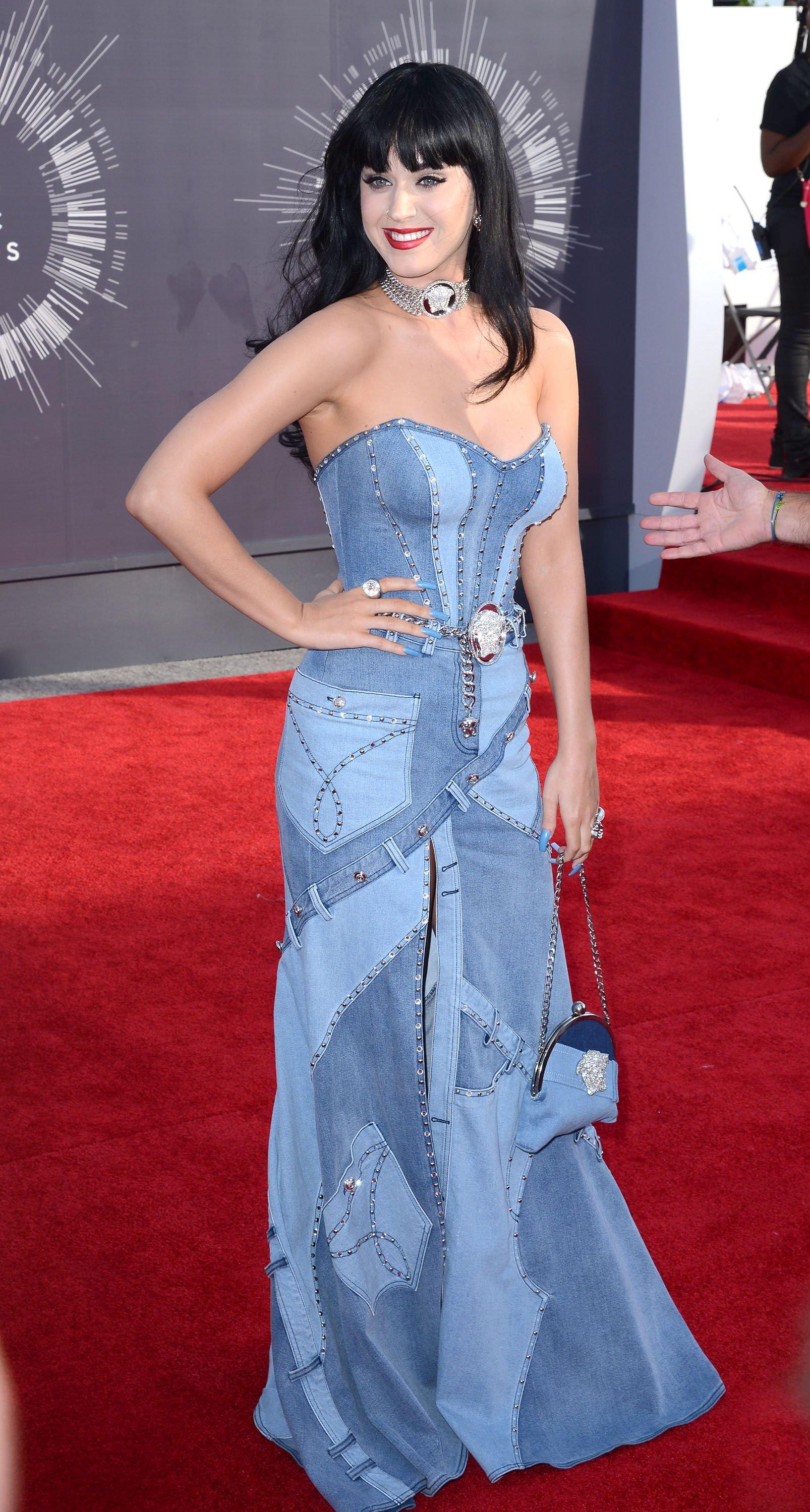 In 2014, Dark Horse singer, Katy Perry, stormed the MTV Video Music Awards red carpet in a Spears-Inspired Versace denim dress. Like her blueprint, Perry wore a silver choker necklace and chain belt and carried a customized denim clutch purse.
Her dress had a thigh-high slit on the front, and she wore her hair long, black with bangs, and used bright red lipstick attaching her style to the now iconic ensemble.
Devon Windsor And Husband Pay Tribute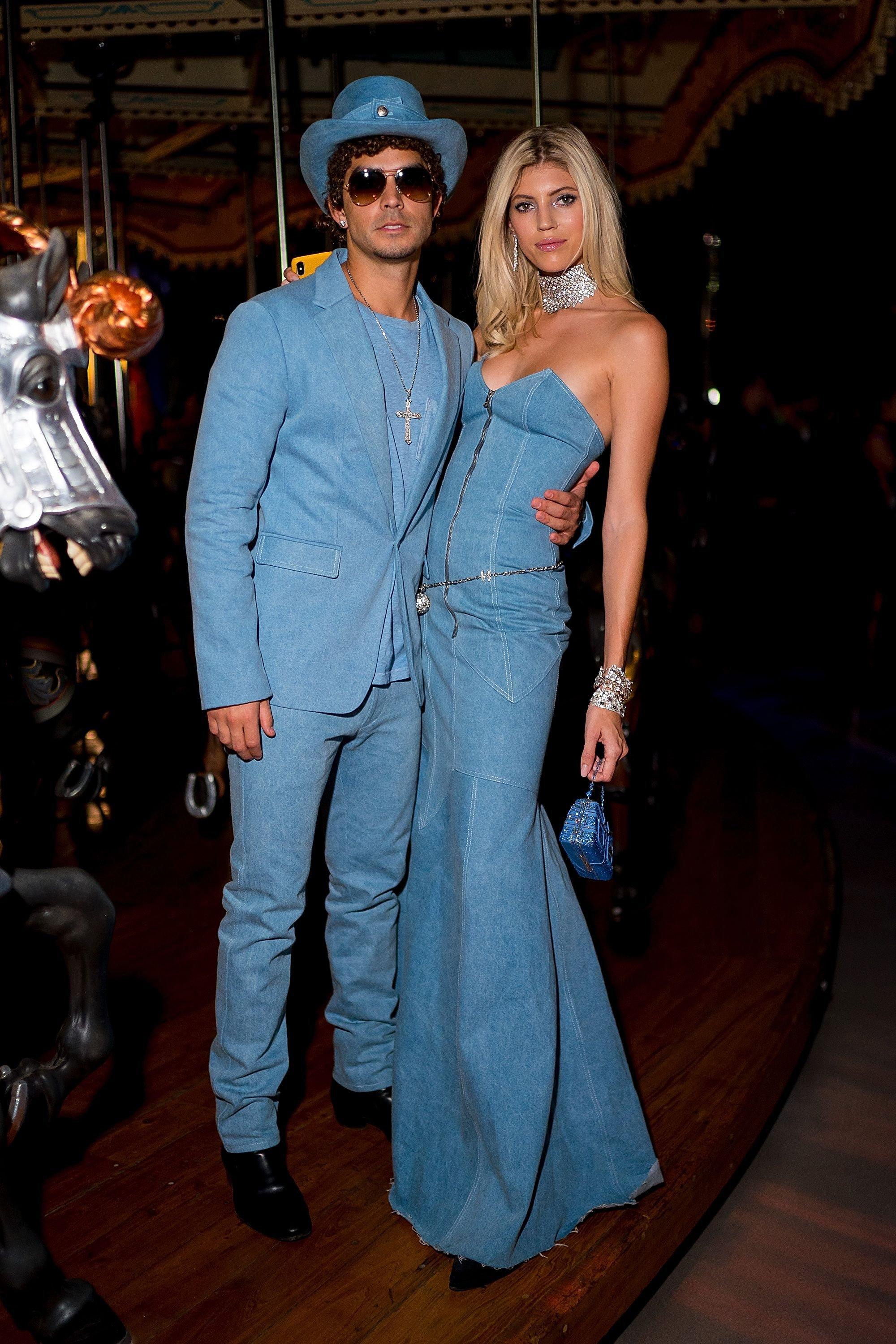 Fox, Baker, and Perry aren't the only celebrities who've paid tribute to Perry's iconic Denim dress. American model Devon Windsor and her husband, Jonathan Barbara, dressed as Spears and JT for Halloween in 2018.
Like Spears, Windsor wore a silver choker, accessories, and a mini clutch purse. Her blonde hair and nude makeup make her the closest to mirroring Spear's look of all attempts.