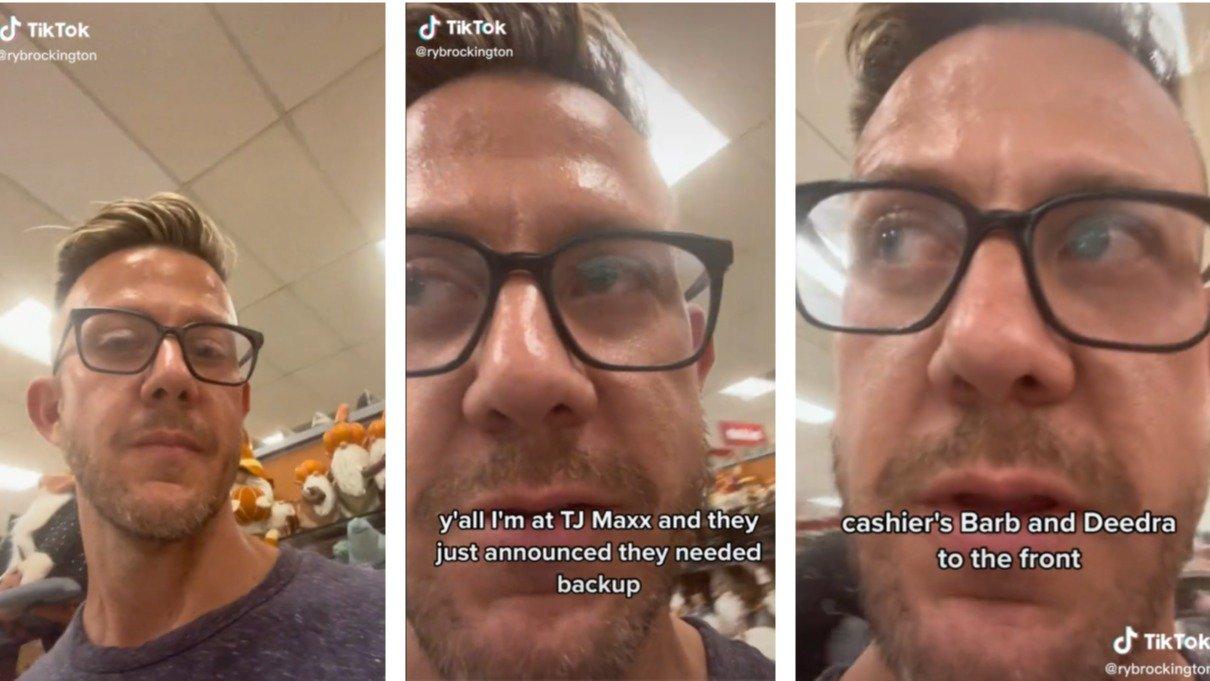 'She Was NOT Having It': TJ Maxx Cashier Boldly Dismisses Manager's Request Over The Intercom
The work culture at establishments or offices could sometimes tilt, causing workers to put in extra hours. However, it is safe to say that lunchtime is an exception. A recent TikTok clip that went viral spotlighted the work situation at a store, where an employee did not hesitate to state their work boundaries.
Article continues below advertisement
TJ Maxx TikTok Episode
A TikToker named Ryan with account name @rybrockington had a clip doing numbers on the short-form video app after he visited a TJ Maxx outlet. In the 17 seconds clip, Ryan positioned his phone, turned the front camera, and filmed himself. The middle-aged shopper appeared to be walking around the aisles in the store while updating followers about his experience in the store.
Ryan made it known that while he went about his business, the store manager indicated that extra hands were needed at the cashier's point. However, it seemed he had not considered lunchtime.
Announcement From The Manager
Although Ryan did not film the moment between the manager and the TJ Maxx situation, he gave a full account. The TikTok user stated that the manager specifically requested via the intercom, saying, "backup cashiers Barb or Deedra to the front." A response came in not long after the announcement was made, but it is safe to say it was something the manager didn't expect.
Article continues below advertisement
Someone Made Sure To Prioritize Lunch Time
Just as the need for the backup cashiers was stated, a female voice buzzed into the intercom stating, "I'm At Lunch." Towards the end of the clip, Ryan acknowledged that either Barb or Deedra made sure to observe lunchtime. He shared: 'So either Barb or Deedra is at lunch.
TikTokers Weigh In On The Lunchtime Episode
The brief video went viral, garnering over 22,000 likes and hundreds of comments from fans who supported the cashier who responded. Social media users indicated it was right for the unknown worker to state that they were at lunch.
In the comments section, it became a guessing game, with TikTokers deciding which worker to went to lunch. Someone joked, "Deedra knows her worth, while another chimed, "Barb's like 'not today."
Another person stated, "respect to Barb or Deedra." Someone who had a similar experience took a moment to recall how their manager called for a meeting in the break room. They noted that from then on, they took their lunch in their car. The commenter concluded by stating that retail managers "have no boundaries."