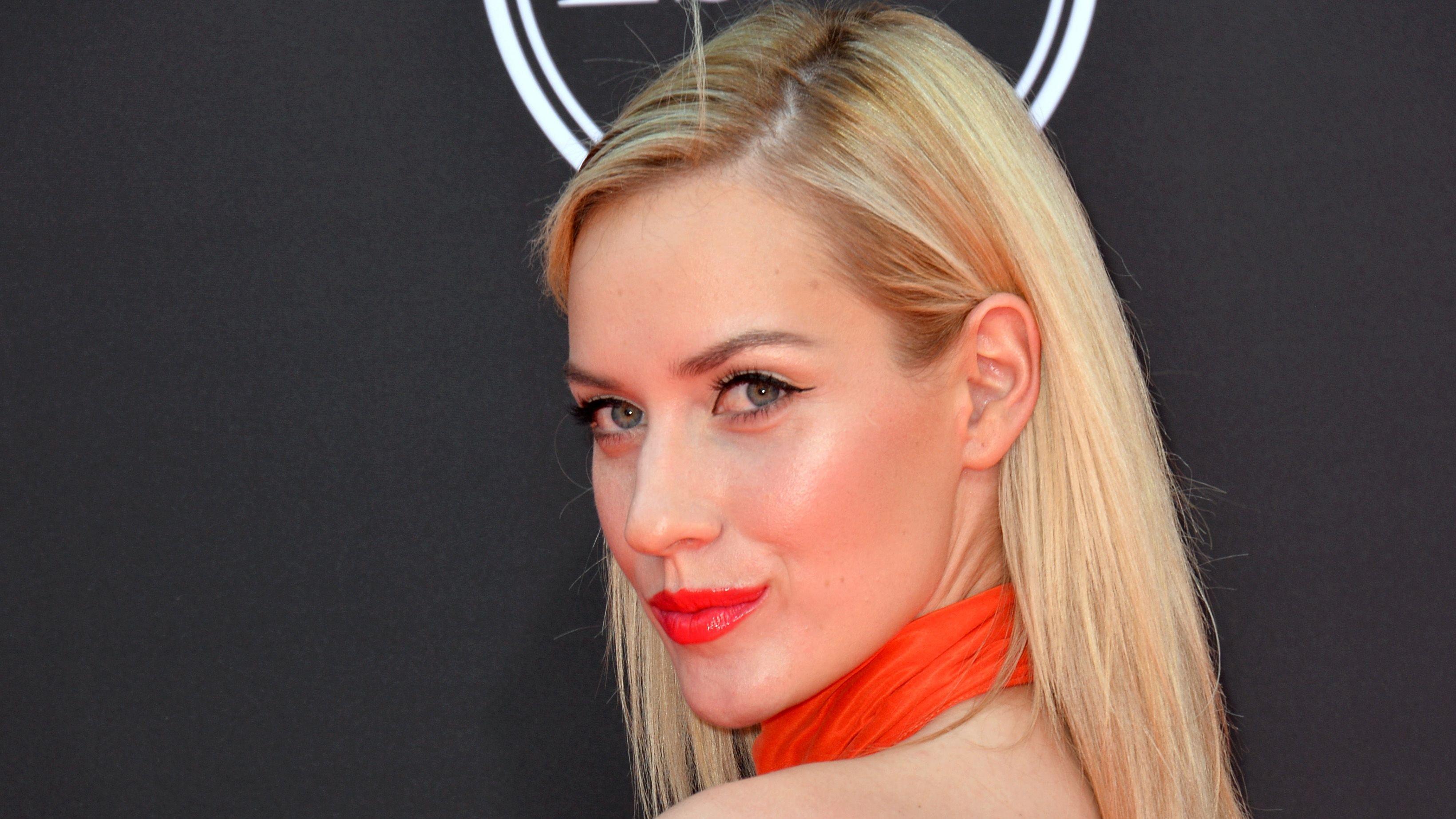 Paige Spiranac Reveals Why Her Doctor Appointments Are So Uncomfortable
Golf babe and Sexiest Woman Alive per Maxim, Paige Spiranac, built a massive following for herself on social media. Fans watched her play professionally and stuck around when she retired to become a Golf influencer, airing her views and selling gear.
However, despite her 3.6 million Instagram following and success, Spiranac occasionally feels inadequate. She opened up about it on her Podcast, Playing A Round, on Apple Music.
Article continues below advertisement
Opening Up With Regester
Spiranac revealed to her listeners and subscribers that she didn't complete her college education and dropped out before graduation. During the latest episode of Playing A Round with Paige Renee, It's A Bit, the 29-year-old hosted her friend, Dan Register, as a guest and made an interesting comment.
While opining on Golf incidences for the week, Regester complimented her reading prowess alluding she got the skill from studying communications. While internet data falsely says the former pro player graduated, that's not true.
Hospital Jitters
Spiranac went viral shortly before her final semester causing her to quit school and focus on golf. She planned on returning to complete the single semester but couldn't for personal reasons.
While it's no big deal that she's not a college graduate and instead makes a living from influencing, Spiranac experience pity from people who hear her story. She said filling out forms, and answering personal questions at the Doctor's office causes her discomfort because of all the details she's obliged to share.
Article continues below advertisement
Answering Disconcerting Questions At The Hospital
Not only did Spiranac drop out of college, but she also divorced at a young age. So, when questions like, "What's your highest educational degree?" "What's your employment?" and "What's your relationship status?" come up; she feels uncomfortable sharing her answers, especially because she loathes the pitiful looks that come after.
The pitiful stares don't stop there. They extend to situations where her card declines and the card reader thinks she's not doing well financially. She said telling these people she's self-employed isn't enough, so she has to explain that she's an influencer and say what it entails.
An Influential Golf Babe
The wild part about the situation is that Spiranac is a great influencer! All it takes is for the Golf babe to put her approval stamp on a product for it to sell out within days of upload online. She also has an active engagement on social media, with an average of 2.5 million views on her reels.