Bella Hadid And Paris Hilton Bring 'Goddess Gone Grunge' Vibes To Milan Fashion Week
No other fashion house does surprise celebrity appearances on the runway like Versace, hence the high anticipation for its runway shows every season. With a resume that boasts Jennifer Lopez in her iconic jungle dress and Dua Lipa opening the SS22 runway in a purple two-piece, no one was ready for a superstar strut from Hilton this year.
Article continues below advertisement
Bella Hadid Leads The Goth Brides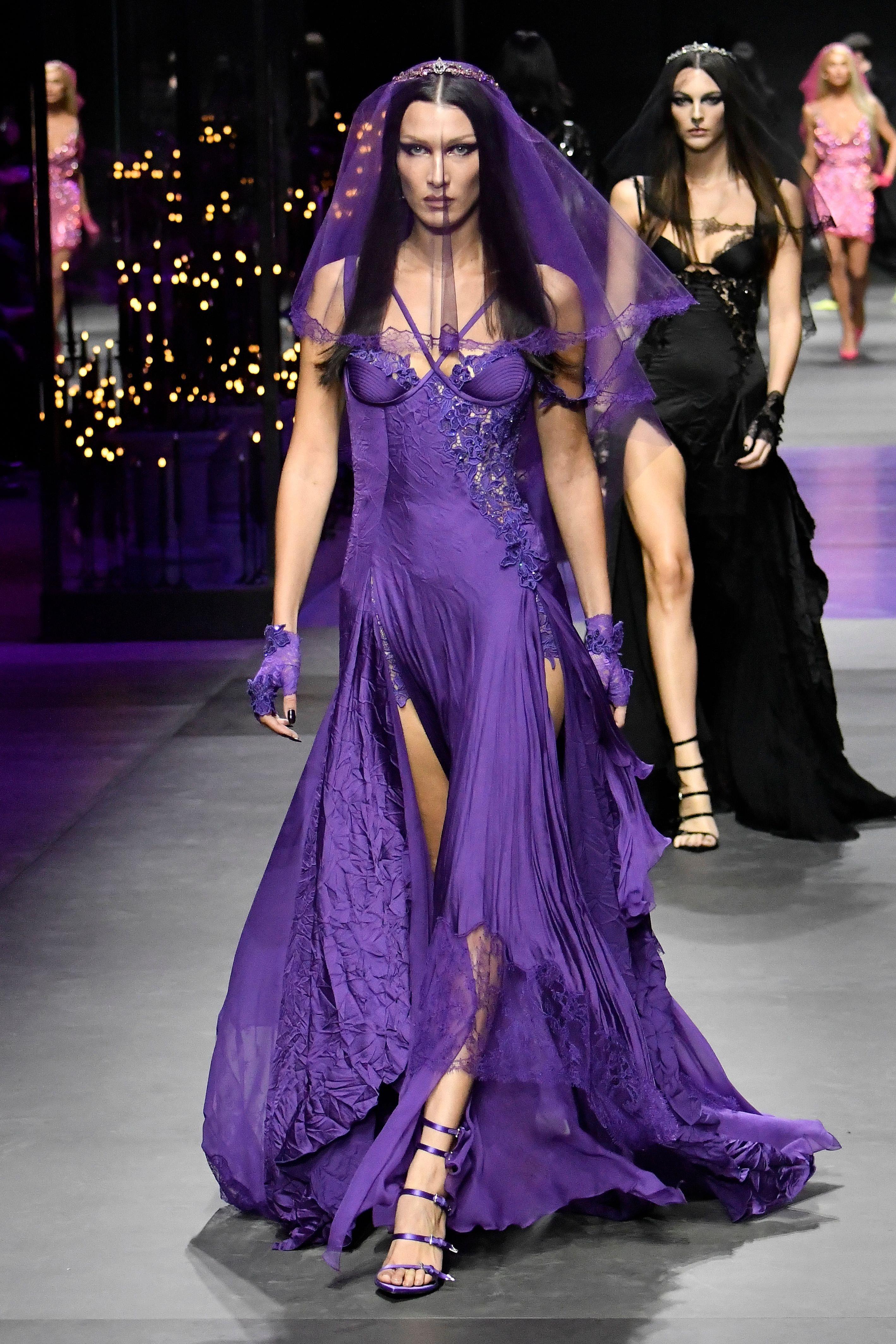 Although Bella Hadid wasn't the only top model on the runway at the Spring-Summer 23 show, her striking purple lace dress with its matching tulle veil had us talking. She led a long line of models showing the wedding dress-like maxi dress with a hip-high slit.
Hadid accessorized her floor-length dress with a fingerless glove and strappy stiletto sandals. She wore her long black hair down and straight in a center part and had smoky eyeshadow and dark nude lipstick to complete the gothic look.
Paris Hilton Closes The Show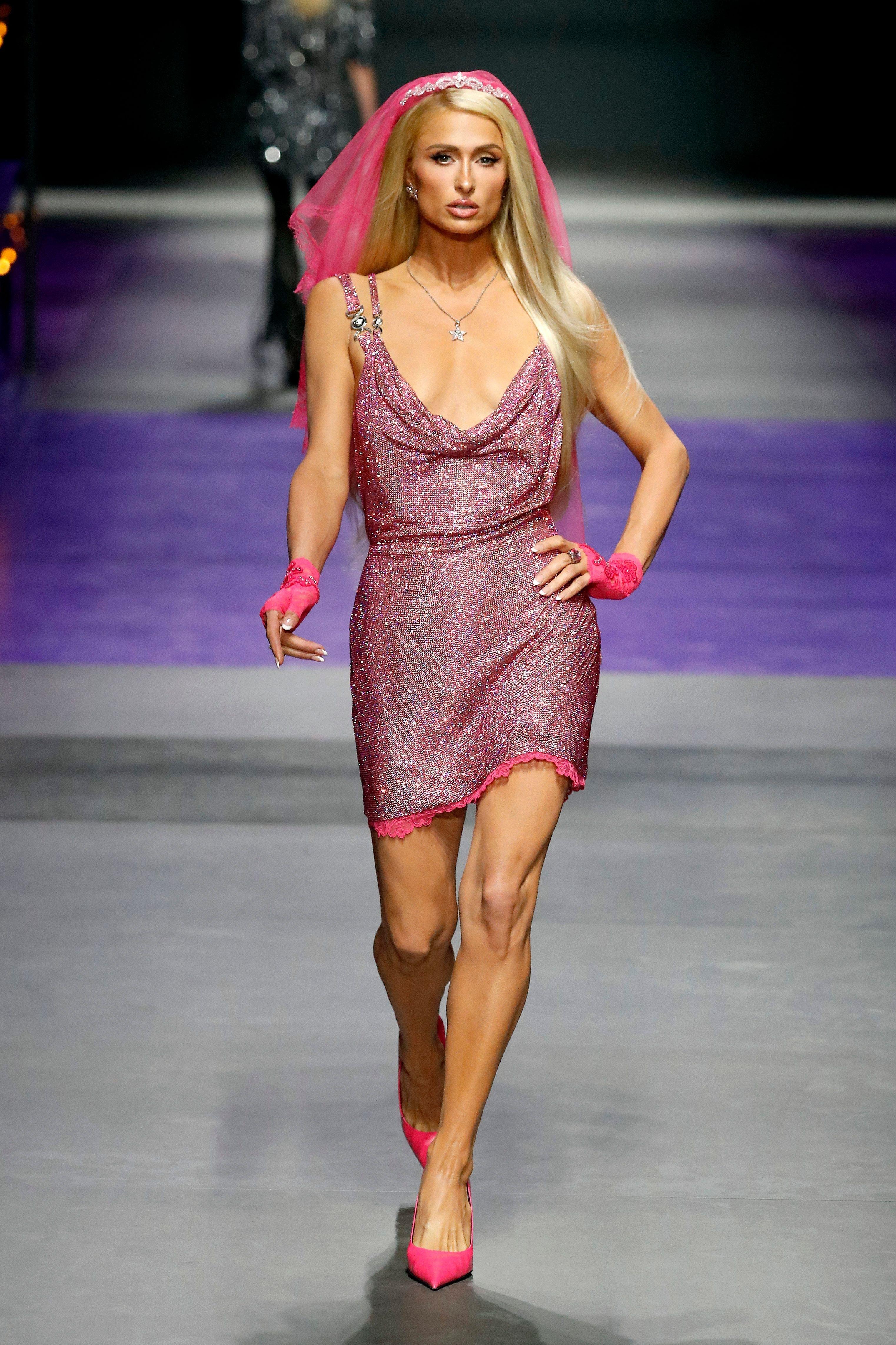 Hilton closed the show in a more chic ensemble wearing a pink bedazzled mini dress with a low-cut cowl neck and double thin straps. Her sleeves were adorned with Versace logo clips and the hemline was decorated with a complementary pink lace strip.
Hilton accessorized her dress with a shirt tulle pink veil, embroidered fingerless gloves, and pointed-toe stiletto pumps. She brought her famous spunk to the runway as she sauntered across the aisle.
The DJ wore her natural blonde hair in a side part straightened style and kept her makeup light with nude hues.
Article continues below advertisement
All Black Everything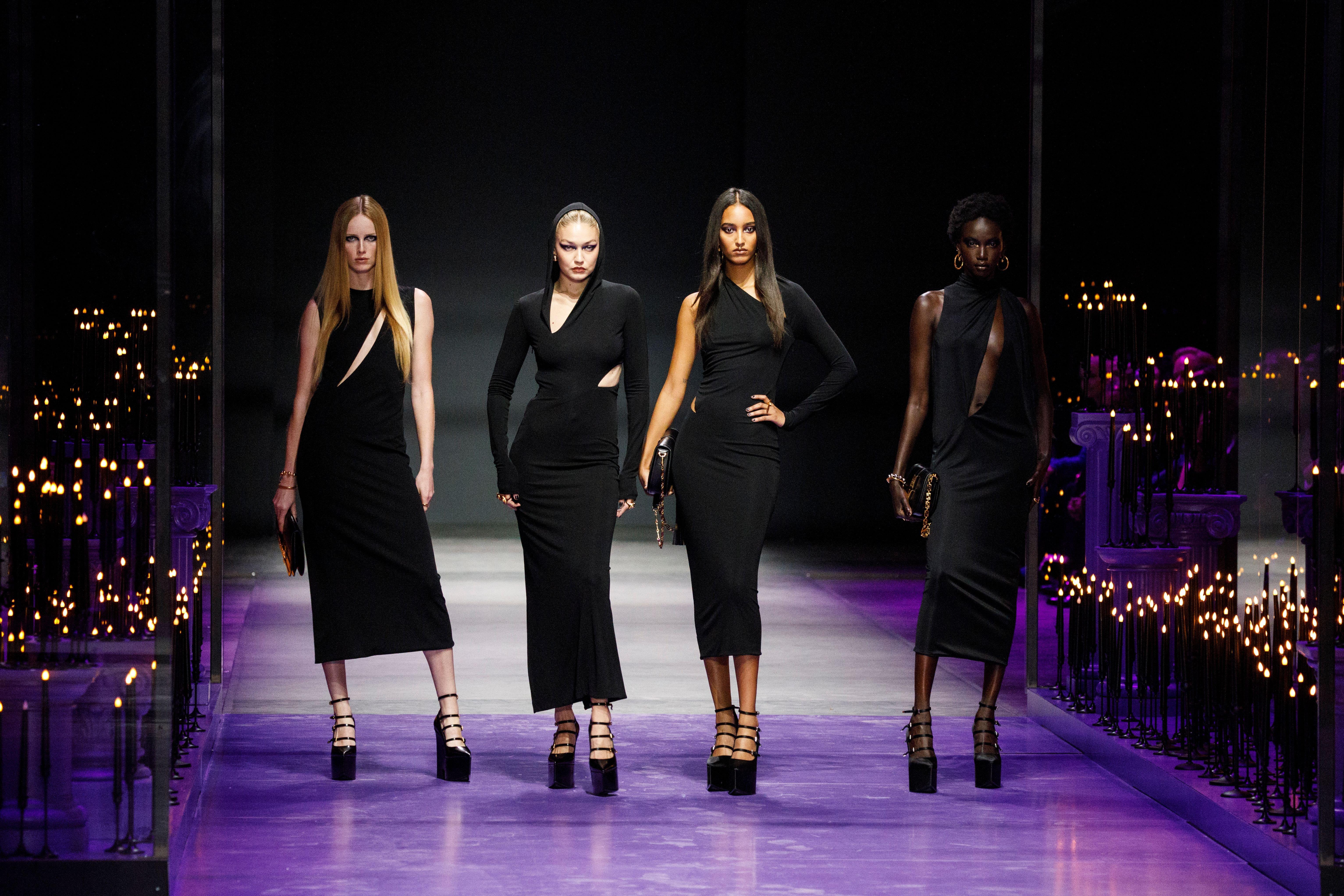 Gigi also led a group of four women strutting in skintight black cutout dresses for the rebellious pieces in the collection. They accessorized their dark looks with buckled platform pumps and bags from the collection and all wore their hair straight and long except the beautiful black model who rocked her natural afro.
Serving Dark Diva Energy
Versace made an alternative version of the lace dress in a mini style with thigh-high sheer stockings and matching shoes. Some of them were slingback stiletto pumps while the others were pointed-toe strappy sandals and they all had matching handbags and tulle veils. The models all wore their hair long and down and had dark makeup like Hadid to serve the Dark Diva Energy.