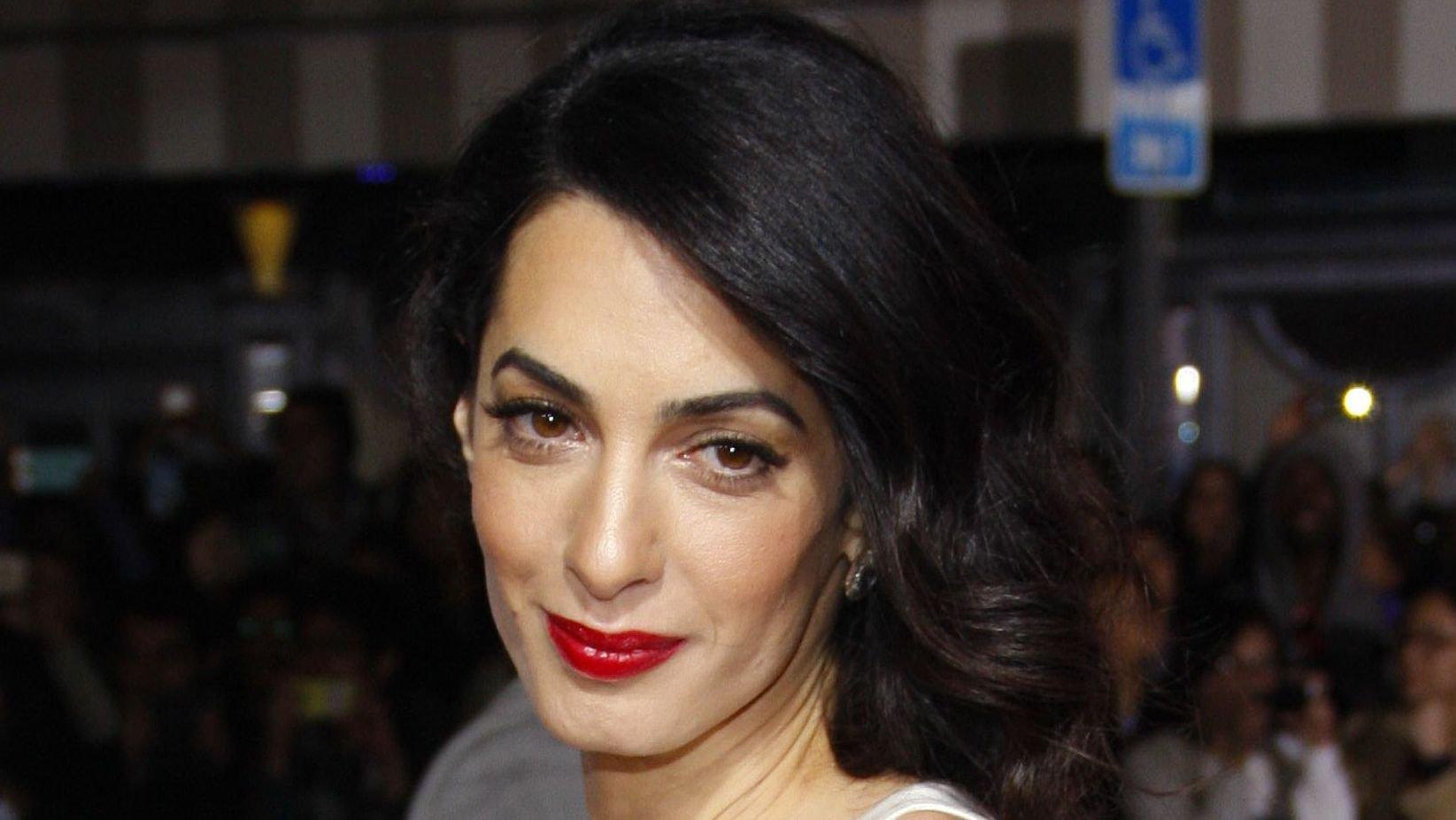 Amal Clooney's Controversial Airport Boots: TSA Nightmare Or Fashion Genius?
Amal Clooney didn't care for security when choosing her latest airport outfit on a trip with her husband, George Clooney. Generally, people prefer wearing comfortable sweats and easy-to-remove clothing when traveling to avoid bathroom break hazards.
However, when you're a celebrity at risk of paparazzi catching you in a bad outfit, you're more inclined to glam up wherever you go. Amal fell into that category lately as she gave TSA a tough time due to her high-fashion airport glam.
Keep scrolling to see the outfit.
Article continues below advertisement
Chic Or Nightmare For TSA?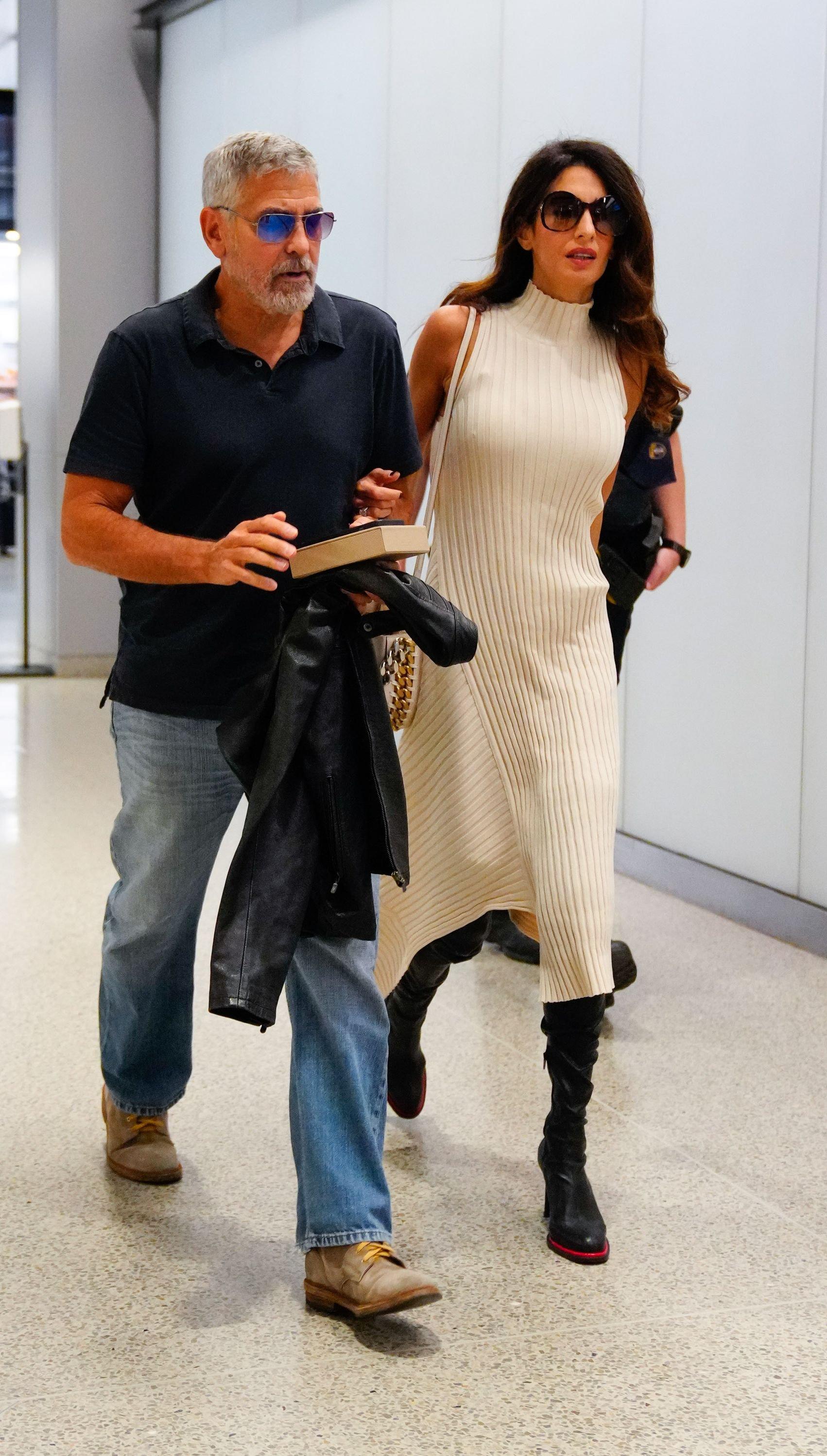 Amal wore a Stella McCartney sleeveless nude turtleneck ribbed dress with an uneven hemline reaching past her thigh-high black leather boots. She paired the chic outfit with a shoulder bag matching her dress and black sunglasses framed by her cascading curls.
The human rights activist and lawyer clung to her Oscar-award-winning husband who complemented her in an equally casual chic outfit - blue jeans, a navy polo shirt, and weather-beaten boots.
Why Are Amal's Boots Controversial?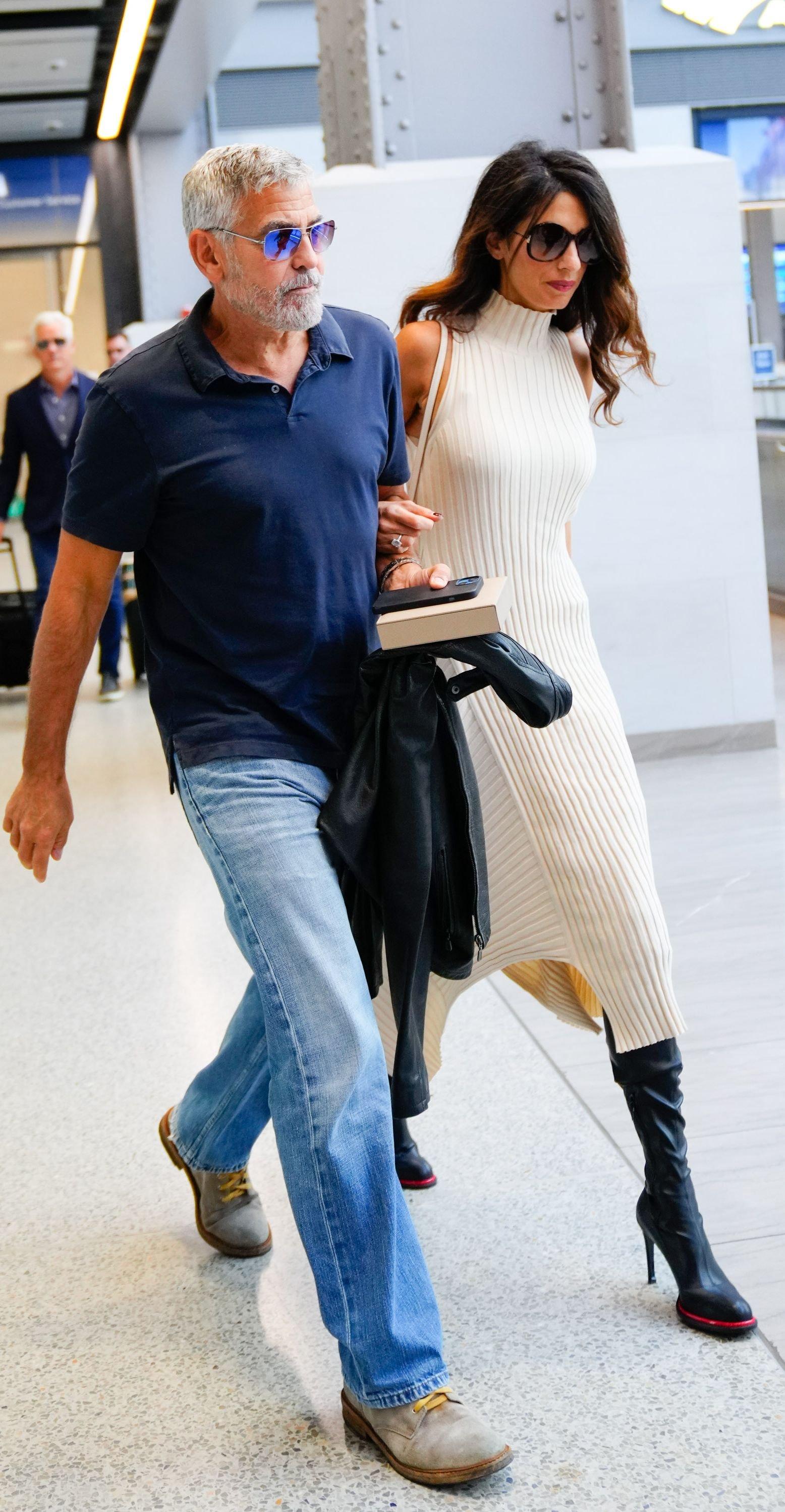 You may wonder why the thigh-high boots were controversial especially if you're a stranger to airport rules. TSA's protocols make it compulsory for all passengers to remove their shoes for x-ray screening before boarding an airplane.
With thigh-high boots, it becomes a hassle that can hold up a line and it gets worse when the said boots are skintight. If you must wear boots, it's best to choose easy-to-wear ankle models or knee-highs, mid-calf lengths. Unless you're a celebrity who's particular about making fashion statements like Amal and doesn't mind a few extra minutes spent taking off the boots.
Article continues below advertisement
Introducing The Albie Awards
The couple was on their way to grant an interview on CBS News in New York morning where they opened up about their private and professional lives. They spoke with Gayle King about launching their new Awards Ceremony as well as first impressions of each other.
The Clooneys are launching their Albie Awards presented by the Clooney Foundation for Justice. It'll go to those dedicating their lives to "finding justice at great personal risks to themselves."
Joining Forces With Other Powerhouse Individuals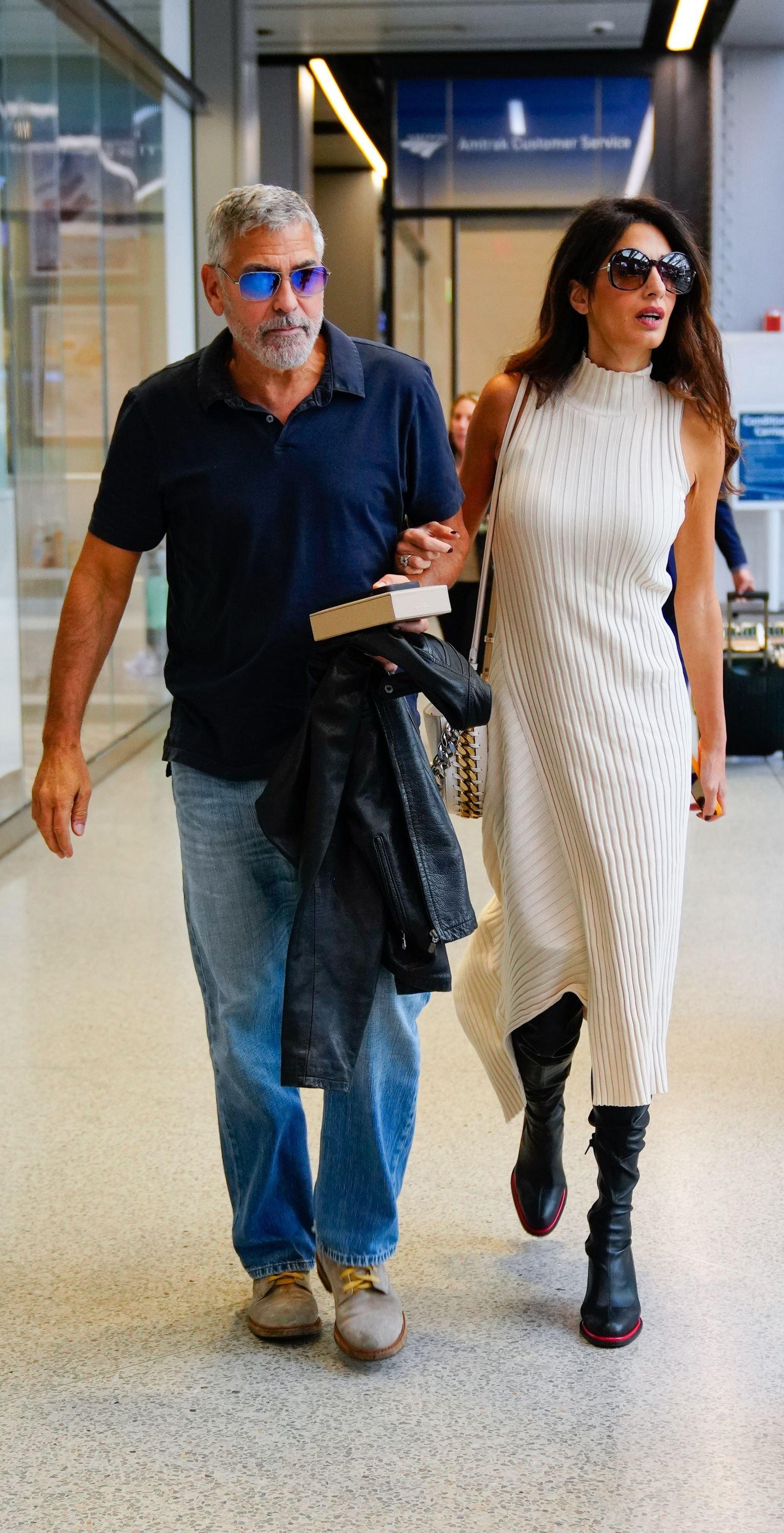 The presenters at the Albie Awards include former First Lady, Michelle Obama, Oscar Award-Winning Actresses, Meryl Streep & Julia Roberts, Golden Globe Award-winning actor Oscar Isaac, and Grammy Award-winning singer, Dua Lipa.
The name "Albie" is an homage to a South African Human Rights Activist and Judge, Justice Albie Sachs. The Clooneys are focused on telling the stories of people who are fighting against injustice and they do so with their foundation.