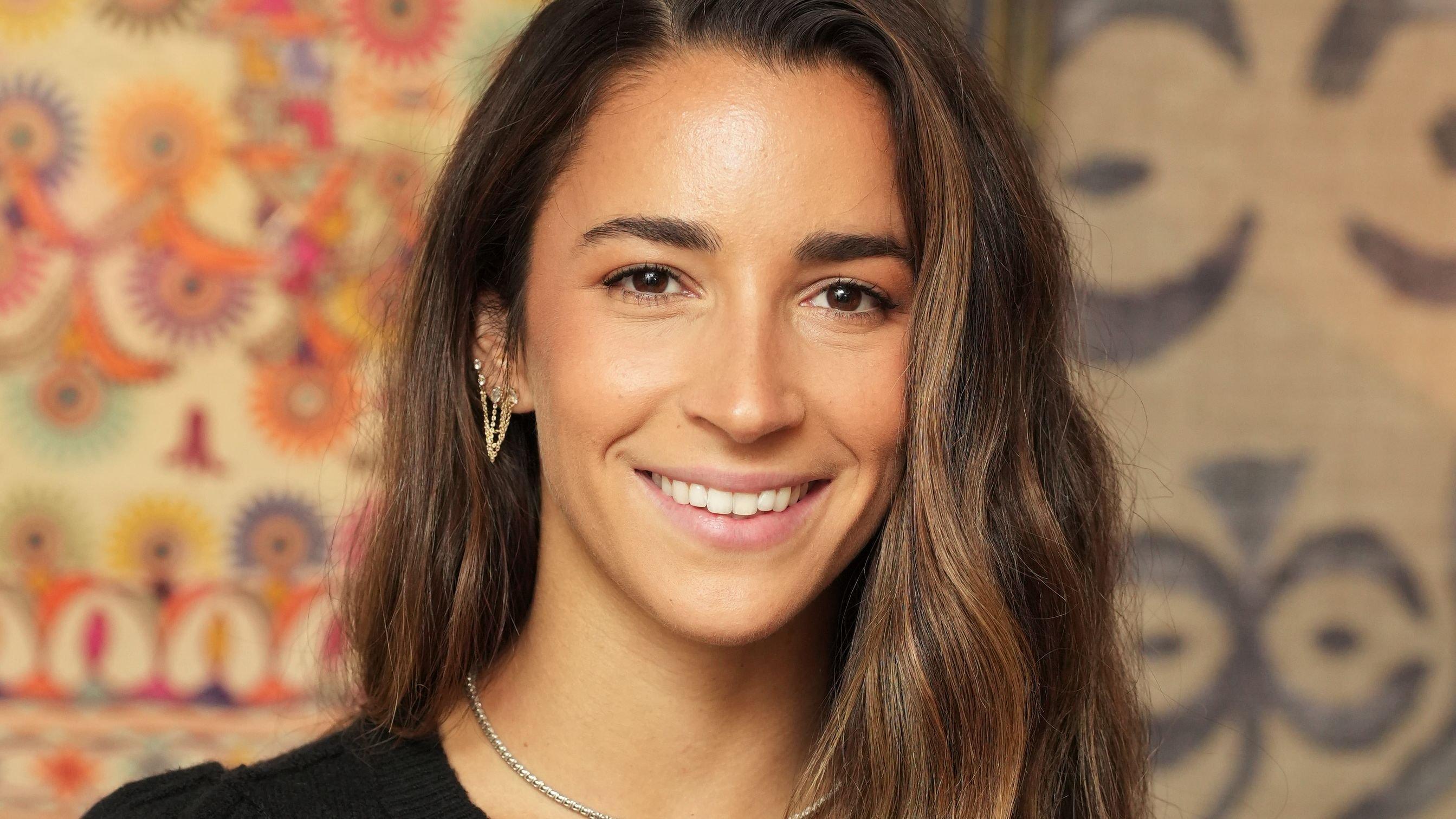 Aly Raisman Flaunts Her Incredible Figure In Racy Mini Skirt And Crop Top Combo
Aly Raisman put her gymnast figure on display in a flirty miniskirt on Instagram recently as she continues to promote her partnership with clothing brand Aerie. After a brief break from the social media platform in mid-August, the athlete made a memorable comeback and posed with her abs out while showcasing a sporty outfit from the popular swim and leisure label that numbers Alexandra Daddario among its ambassadors.
Article continues below advertisement
90's Vibe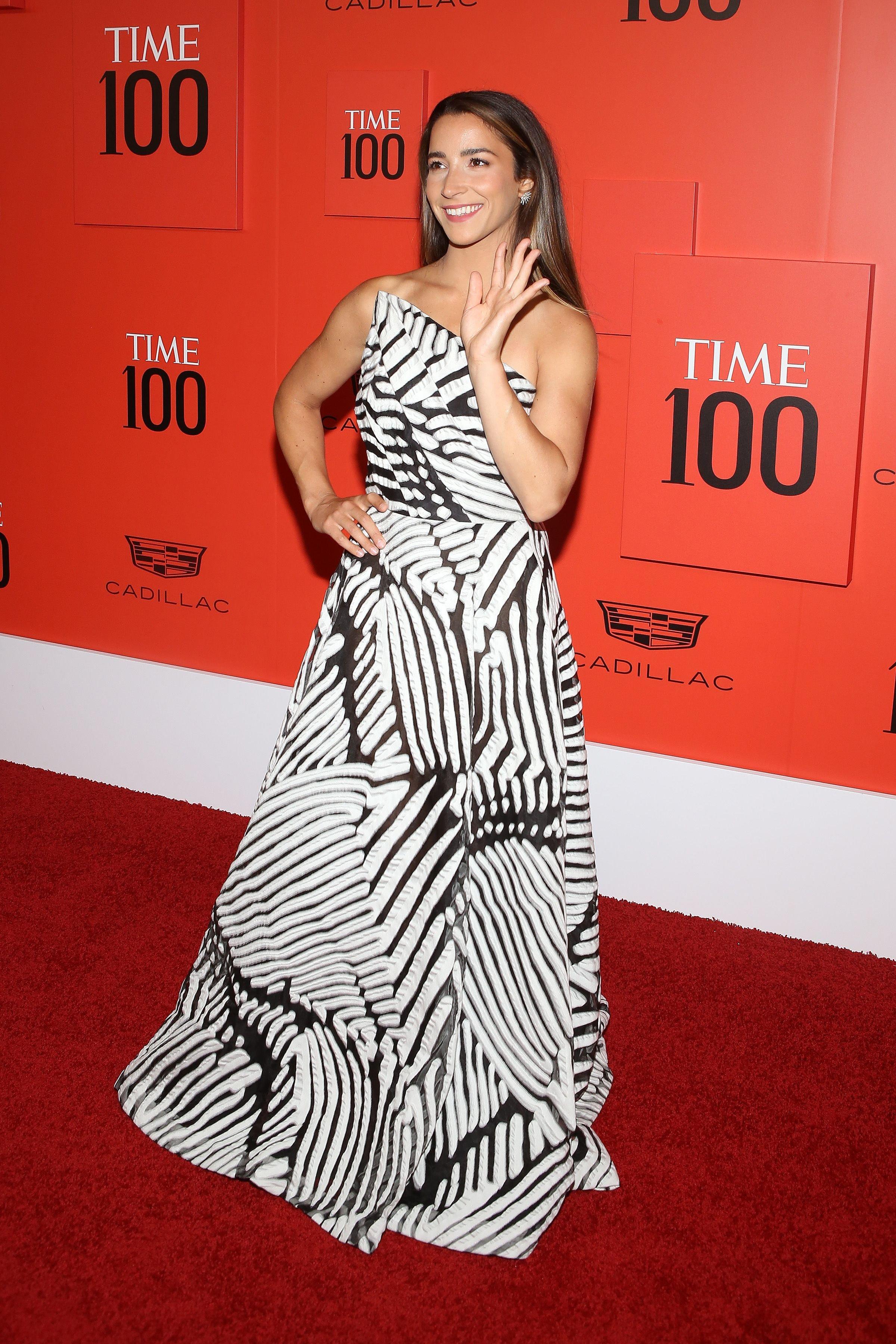 Delivering sporty chic in a dangerously short electric-blue skirt, the Olympic gymnast was all legs in a pleated number that seemed made for the tennis court. It had a high waist and accentuated her lean figure, while also exposing her strong, fit legs.
Her shredded abs were highlighted by a cropped tee that clung tightly to her chest. It sported a playful graphic print of flowers, hearts, and stars on a white backdrop, and had a neon-yellow trim to match the soles of her white sneakers.
Accessories On Point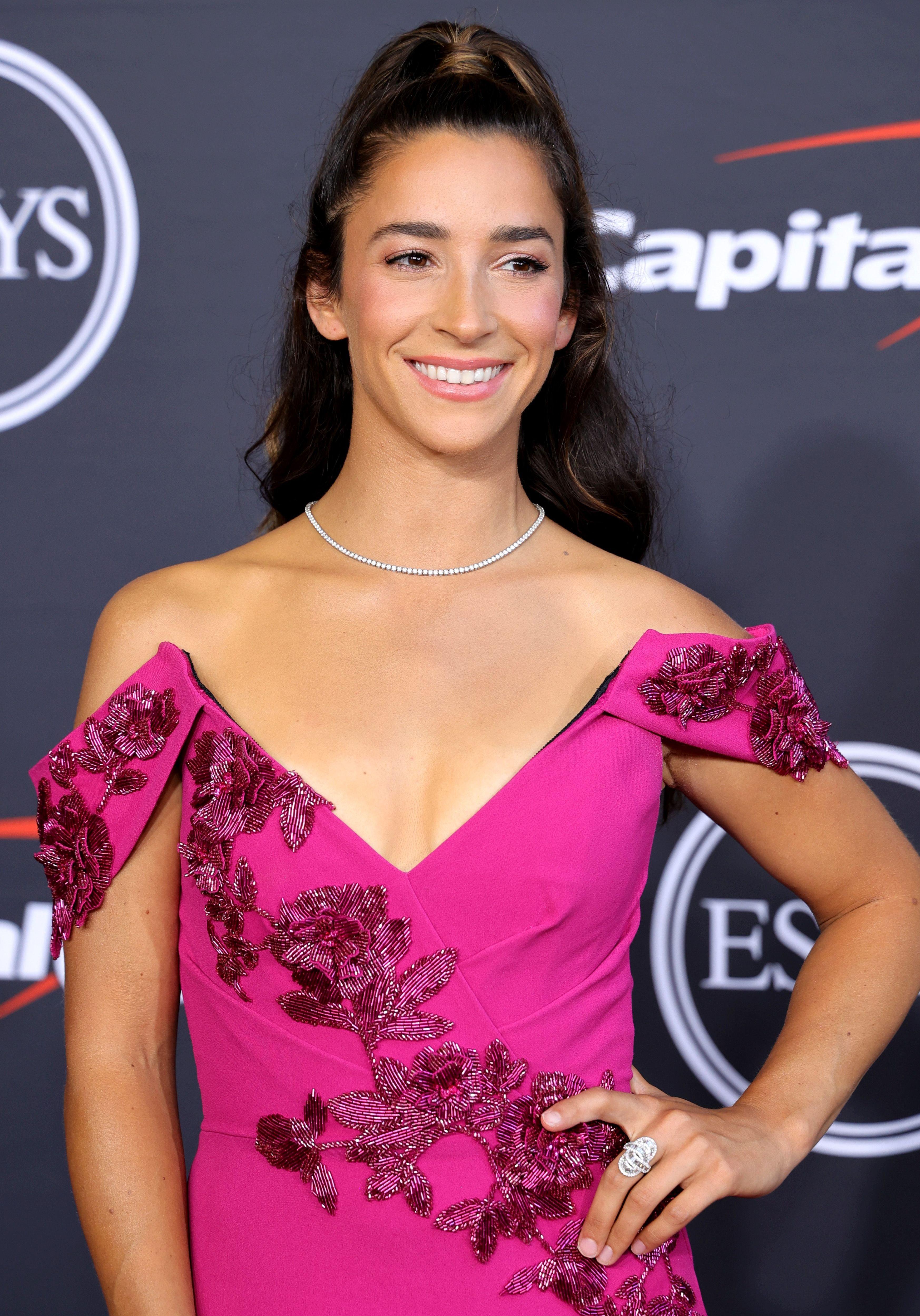 Snapped in an outdoor kiosk, Raisman posed with both hands on her hips and parted her legs. A subtle head tilt added a bit of sass, as did her fabulous sunglasses with lime frames and dark lenses. Her list of accessories included a colorful beaded necklace, perfectly nestled within the jewel neckline of her top. She rocked loose waves and tucked her hair behind her ears, exuding a relaxed air of nonchalance.
The two-time Olympian playfully captioned the shot with a single word, "hehe." She added a blue heart, drawing even more attention to her miniskirt.
Article continues below advertisement
Fans Pile On The Praise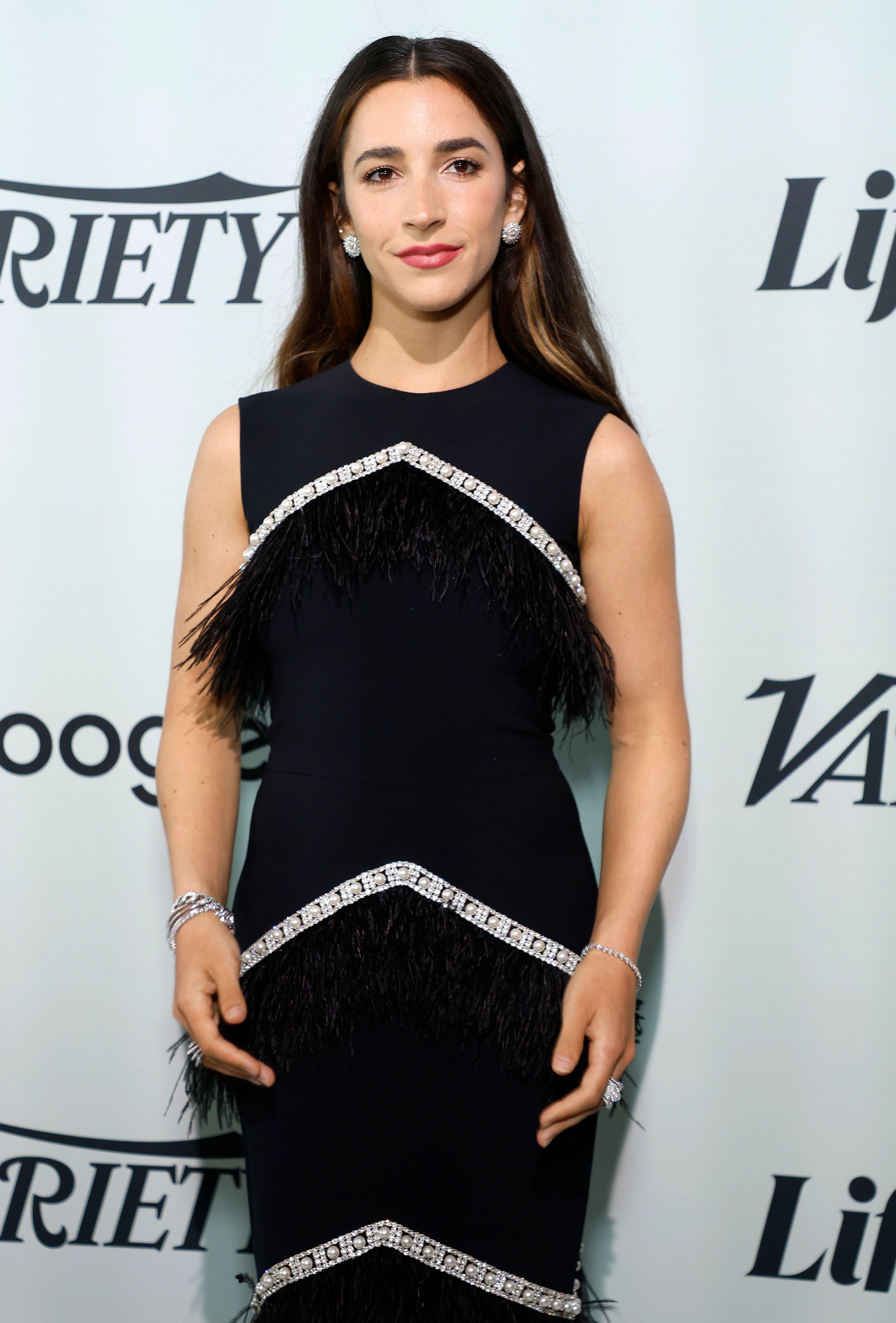 As expected, fans were thrilled with Raisman's return to the platform and flooded the post's comments section with effusive praise, telling her she was "iconic" and a "rock star."
"She's back!! So awesome to see that confidence radiating from you again," said one user, with a second one gushing: "Yesss! You're a whole vibe. 😎"
Her chiseled abs received plenty of attention from admirers, who pointed out they looked "incredible." One person complimented her by saying, "Well there is cool and then there is cooooool 😍😍😍💕," while another wrote: "Amazing and beautiful as always 💙🌹."
A Fruitful Collaboration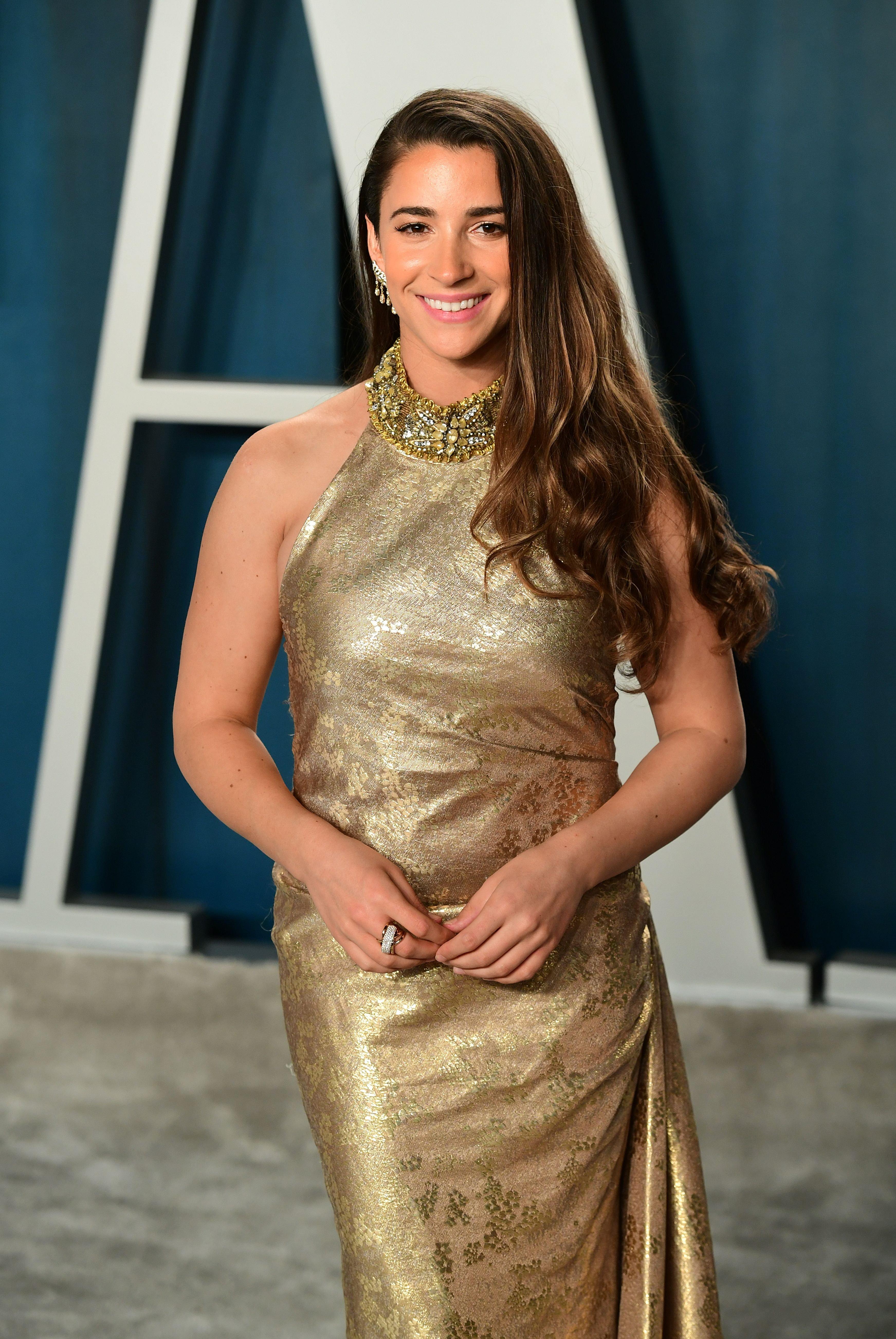 This comes after the gold medalist repped Aerie in a black set while running track. "Fun day," she captioned a pair of photos in which she wore tight shorts and a clingy crop top.
While her midriff was on show accentuated by a v-shaped waistline, her latest offering was decidedly more revealing, introducing a reduced length in the top and a thigh-skimming hemline.
Raisman has been a long-time partner of the Aerie brand. The athlete launched two collections with the label, in 2019 and 2021.