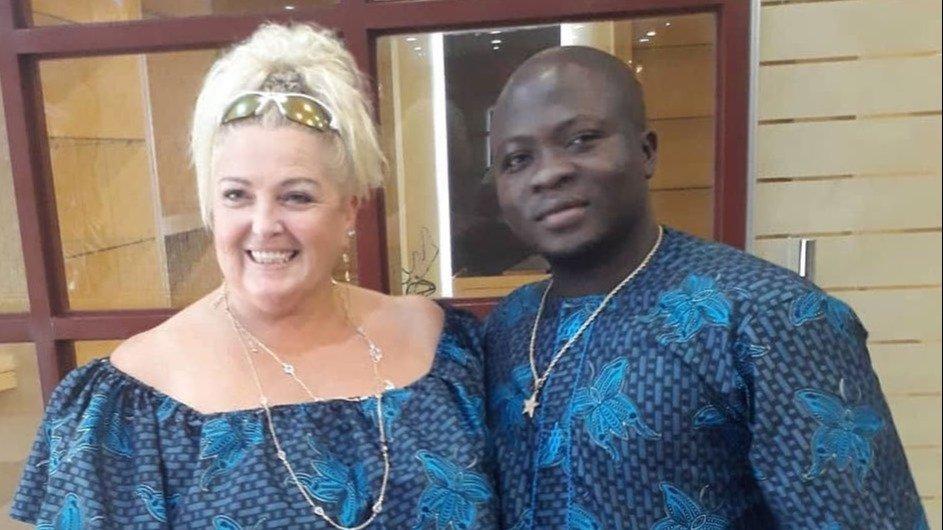 90 Days Fiance's Angela Angrily Destroys Michael's Car When He Rejects Her Visit
90 Day Fiance star Angela Deem is planning a surprise trip to visit her husband, Michael Ilesanmi, in Nigeria. The duo has been married for two years in a long-distance relationship. A preview of next week's episode of 90 Days Fiance shows a discussion Angela had with her friend, Renee, about her surprise visit to Nigeria.
Article continues below advertisement
Real Intent Behind Angela's Impromptu Visit To Nigeria
Angela plans a surprise trip to Nigeria with tons of enticing wear. This action was simulated when Michael reactivated his Instagram account against her wish. In a conversation with Renee, Angela revealed that her surprise visit to Nigeria is more than just visiting. She plans to go through Michael's conversations on his phone.
She believes that the 34-year-old is using his Instagram account to flirt with other women.
"He can't erase numbers on that phone, he can't erase email, he won't have that time." Angela explained why she thought a surprise visit might be helpful.
Although her friend Renee feels the plan is sneaky, Angela is hell-bent on pushing on it.
About Angela Ripping Michael's Car
Michael appears not to be excited about his wife's surprise visit. Angela became furious after several knocks on his door in the dark without him responding. This stirred Angela's fury as she ripped her fellow reality star and husband's car apart.
After ripping the car, she decided to tow it following Michael's refusal to let her in. Her friend Renee was confused and beckoned to Michael to come out and stop this damage.
Article continues below advertisement
Micheal's Reaction To Angela's Surgery
Angela went through her weight loss surgery. This was against her husband's consent. Michael seemed disappointed about the surgery. In a previous episode of the TLCshow, Michael saw the changes in Angela's body via a Facetime conversation. He complained that Angela's breasts had drastically reduced as a result of the surgery she underwent.
"It's quite different from the previous one; I don't think this is big," Michael told Angela's surgeon on Facetime. Angela's surgeon noticed the disappointment in Michael's expression. He commented that he looks hurt from the outcome of the surgery.
Angela Feels Michael Might Be Scamming Her
Angela feels her Nigerian husband might be deceiving her. Michael reactivated his Instagram account against Angela's wish. After his wife accused him of using Instagram to flirt with other girls, he requested $5000 before he deleted the account.
This comment made Angela feel Michael doesn't love her. She feels he might be scamming her or using her as a medium to immigrate to the United States.