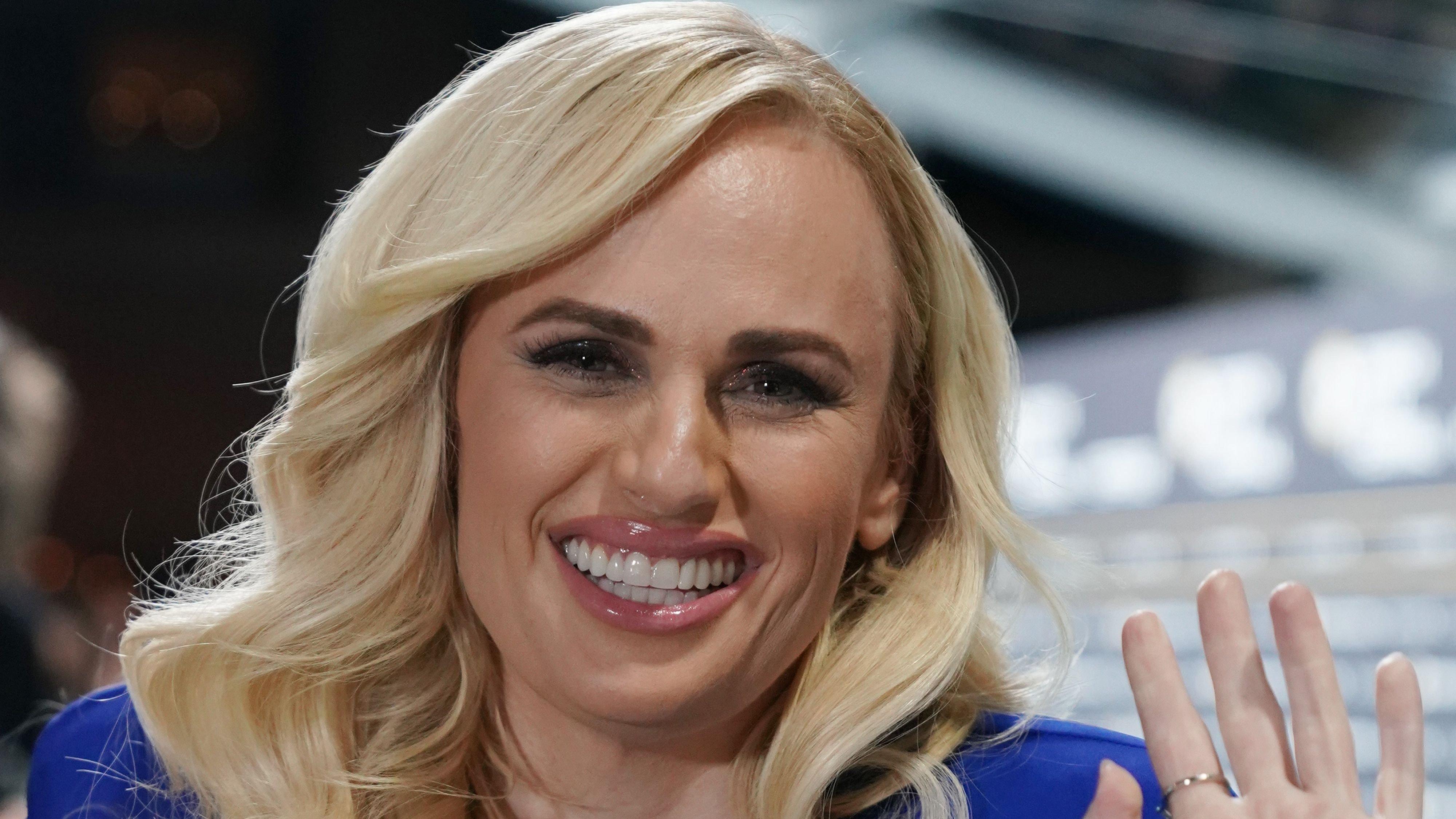 Rebel Wilson Flaunts Her Sexy Cleavage In A Plunging Neckline Dress
A busty display! Rebel Wilson was all cleavage in an Instagram close-up shared with her 11.2 million followers on September 26 and, while the post was mostly work-related, the remarks she got were definitely on the personal side. Busily promoting her latest flick, The Almond and the Seahorse, the 42-year-old flaunted her gorgeous curves in a plunging black dress, with people dubbing the look "smoking" and "iconiccc."
Article continues below advertisement
Sexy In Black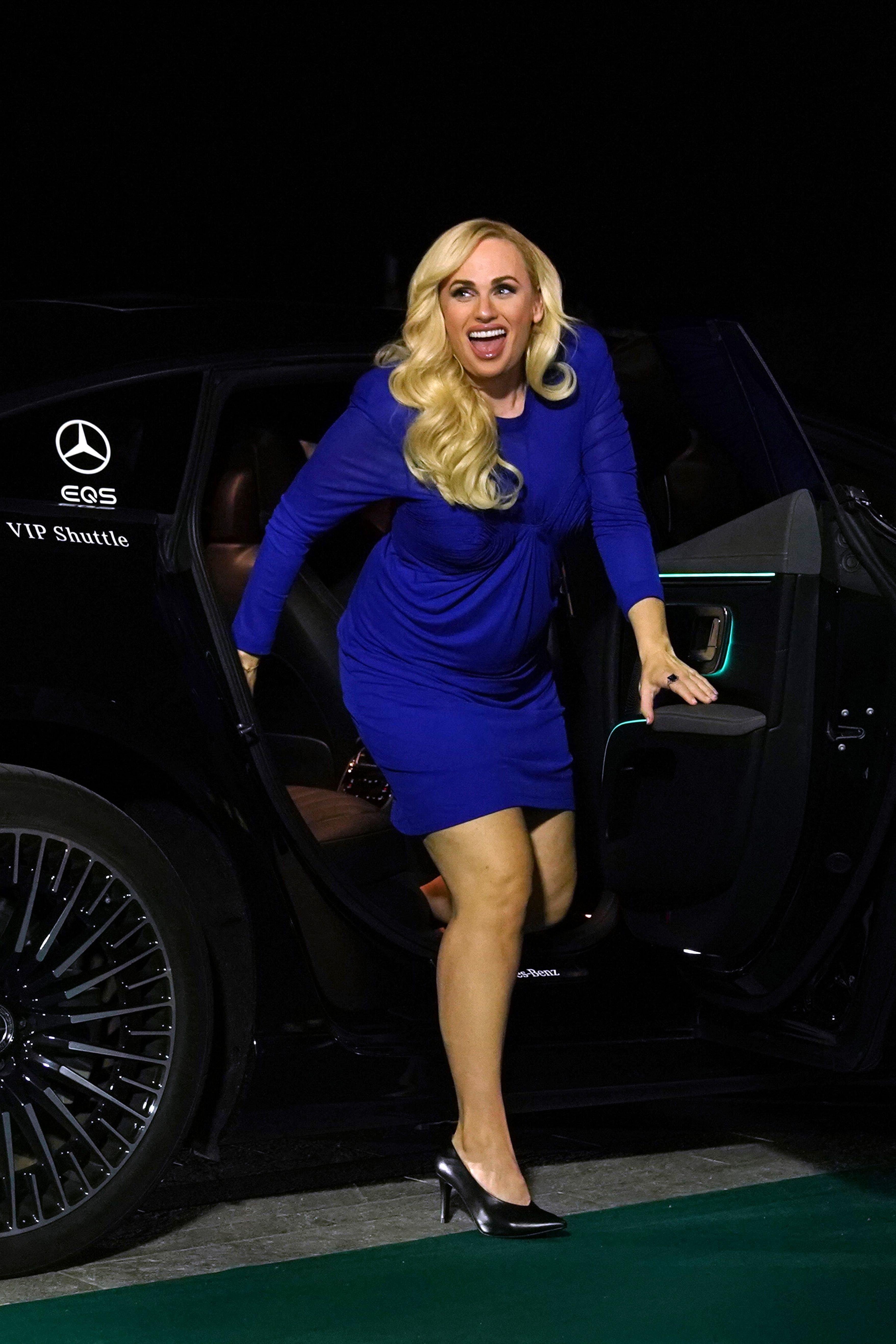 Taken at the movie's Zurich Film Festival premiere, the tantalizing pic portrayed the Aussie actress in a retro Rhea Costa frock that sat off her shoulders and created a generous expanse of decolletage. Although the close angle concentrated all of the attention on her voluptuous chest and chiseled shoulder, fans could also notice the cinched waist and billowing skirt.
Wilson shared the full look in an Instagram Story the same day, revealing a flattering full taffeta skirt that flowed to her ankles. She paired it with black heels and went sans accessories, showing off her long, blonde tresses styled in luscious curls.
Sharing Her 'Press Looks'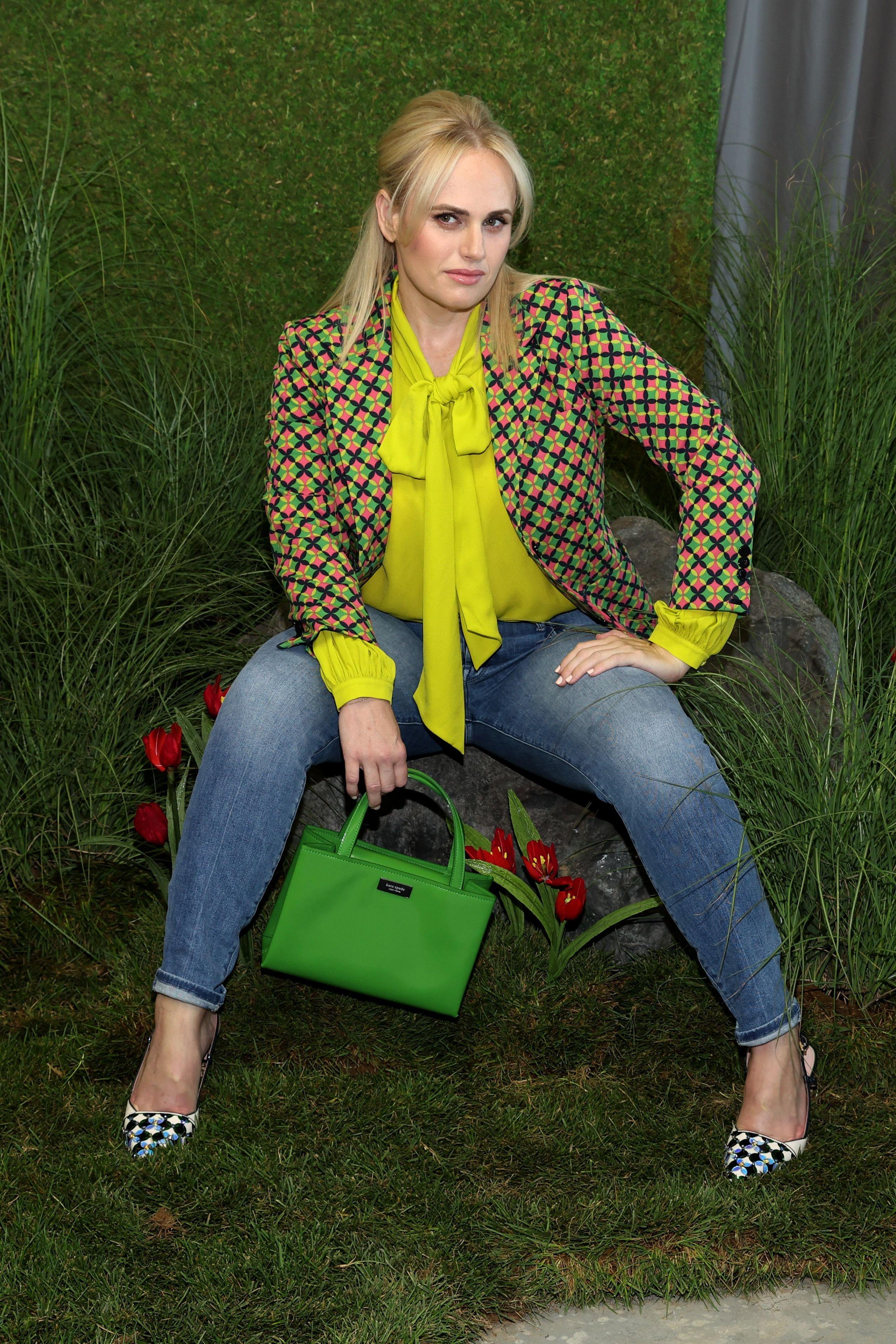 Kicking off a four-part slideshow from the film festival, the photo in question was followed by a group shot with The Almond and the Seahorse writer and director Celyn Jones. Wilson's co-star Charlotte Gainsbourg was also in the pic, as was Fantastic Beasts actor Eddie Redmayne. "Zurich Film Festival press looks," she wrote in the caption.
Fans were swooning over her dress in the comments and couldn't stop gushing over the revealing look. "REBEL!!! YOU'RE DROP DEAD [sic] GORGEOUS! 😍," one person wrote in all caps, with Australian tennis coach Rennae Stubbs chiming in: "Looking 🔥 hot to trot babe!" Wilson's Pitch Perfect co-star Brittany Snow also had something to say about the outfit, writing, "Oh wowza." Meanwhile, another one of the 1,000-plus messages she received read: "Rebs you are stunning."
Article continues below advertisement
Repping Her Favorite Brands
The second part of the carousel came with a change of style and saw Wilson pour her trim figure into a Valentino jumpsuit to show off her impressive 77-pound weight loss. It was black with sheer sleeves and had white cuffs and a matching collar, displaying a tasteful amount of skin via a low-cut neckline. Styled by Elizabeth Stewart and Jordan Grossman, the looks had Mikey "Itsdash" and Karin Darnell on top of hair & makeup.
Wilson showed off the jumpsuit in a pair of snaps with The Almond and the Seahorse co-star Trine Dyrholm, with more pics shared online by her hairstylist.
Press Tour Life
Wilson has been promoting the movie on social media all week long, recently sharing a video with Jones in Zurich. She followed up with a clip of her premiere look, which started off with her in a fuzzy white robe only to reveal a spectacular Tom Ford mini dress. "Thank you Zurich Film Festival for such a top night and to all the Swiss fans who came out in force to support this independent film!" read the caption.
The actress later showed off the electric-blue dress in a separate post, which showcased its semi-sheer top and teased her toned legs.