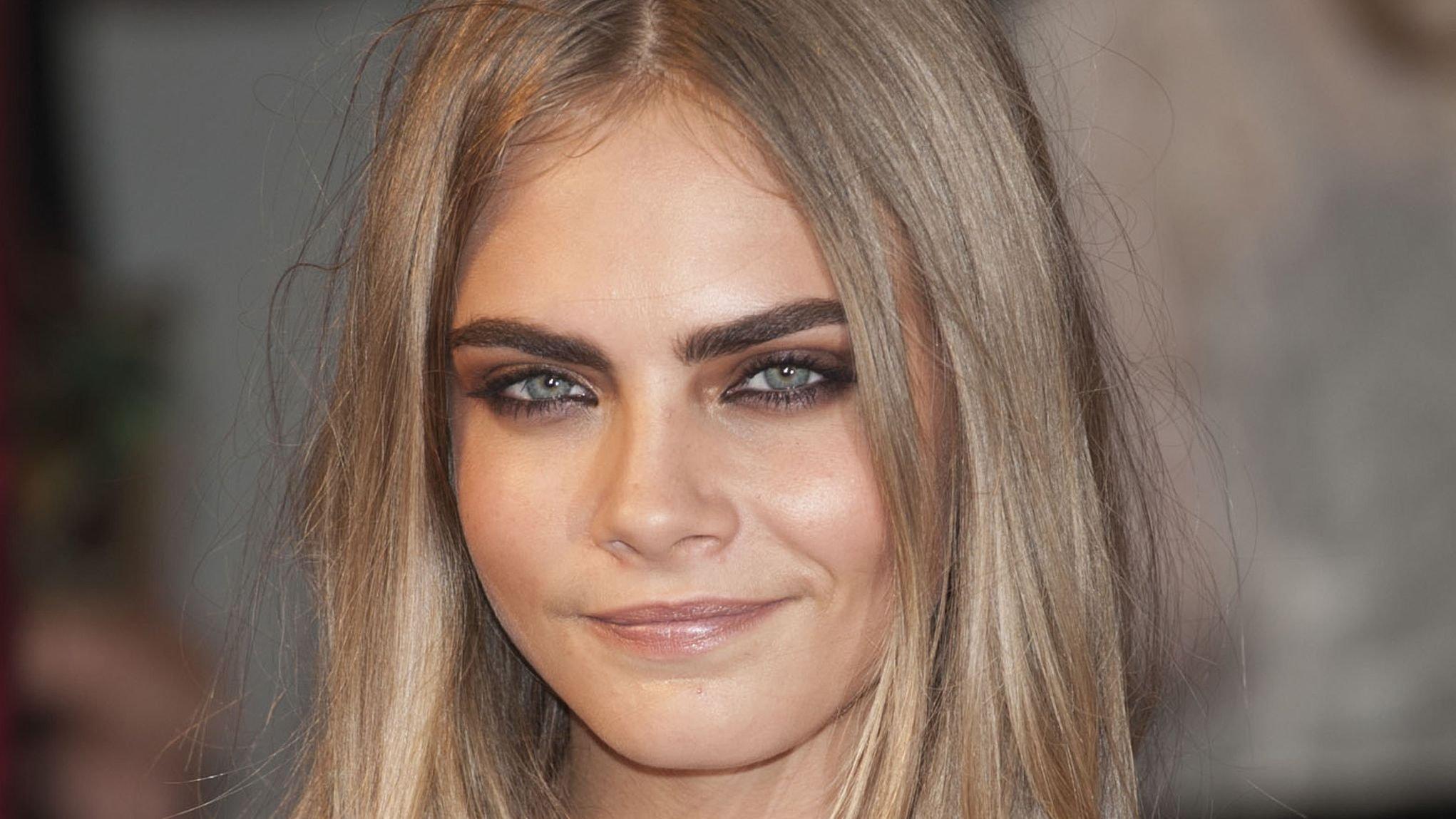 Cara Delevingne Rocks A Daring Blazer For Her Capsule Collection Launch At Paris Fashion Week
Cara Delevingne is back on the fashion scene with her latest capsule collection, Cara Loves Karl, which is a tribute to the late Karl Lagerfeld. Although the 30-year-old missed New York Fashion Week due to a rumored mental health crisis, she took Paris by storm with her collection on Tuesday.
She appeared at her launch party in one of the pieces from the collection looking healthier than ever (seemingly putting the rumors to rest).
Article continues below advertisement
Looking Better Than Ever
Delevingne wore a black tuxedo dress with rolled long sleeves, a black belt, and a plunging neckline accessorized with an X on her neck. She paired the mini dress with thigh-high suede boots and upped the sultry aesthetic with matte red lipstick & nail polish.
The actress also switched up her hairstyle by wearing her hair down in curly red waves. Her X-neck belt had an imprint of Lagerfeld's name.
Navy, Black, And White Hues
After the grand launch at Paris Fashion Week, Delevingne shared another style from her collection in a three-slide post. The actress wore a pantsuit with straight-legged pants and a two-toned navy/black blazer jacket also accessorized with an X on the neckline.
She stood tall in black pointed-toe stiletto court shoes and wore her new red hair without bangs. Delevingne also returned to her classic nude makeup wearing a smoky eyeshadow and matte nude lipstick.
Article continues below advertisement
Opening Up About The Collection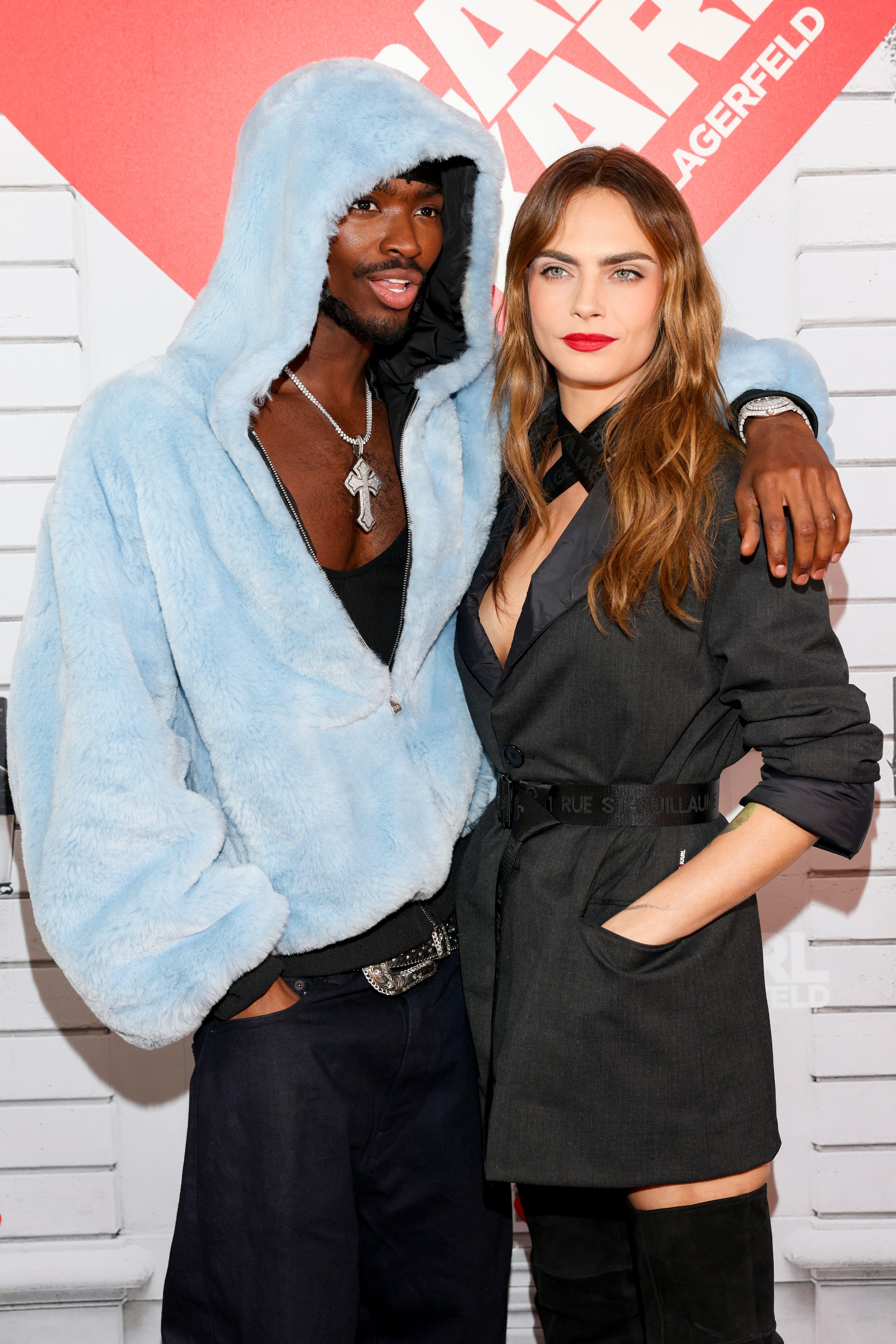 The model first announced the release of this capsule collection in her British Vogue interview about two months ago. She opened up about meeting the late legendary designer in 2012 after he cast her in his Chanel Spring show.
She told the publication that Cara Loves Karl was a genderless capsule collection with three colors - Black, Navy, and White, all signature shades of the late Lagerfeld.
I'm often living out of a suitcase so I like pieces that can be worn in different ways.
-
Years Of Influence In The Making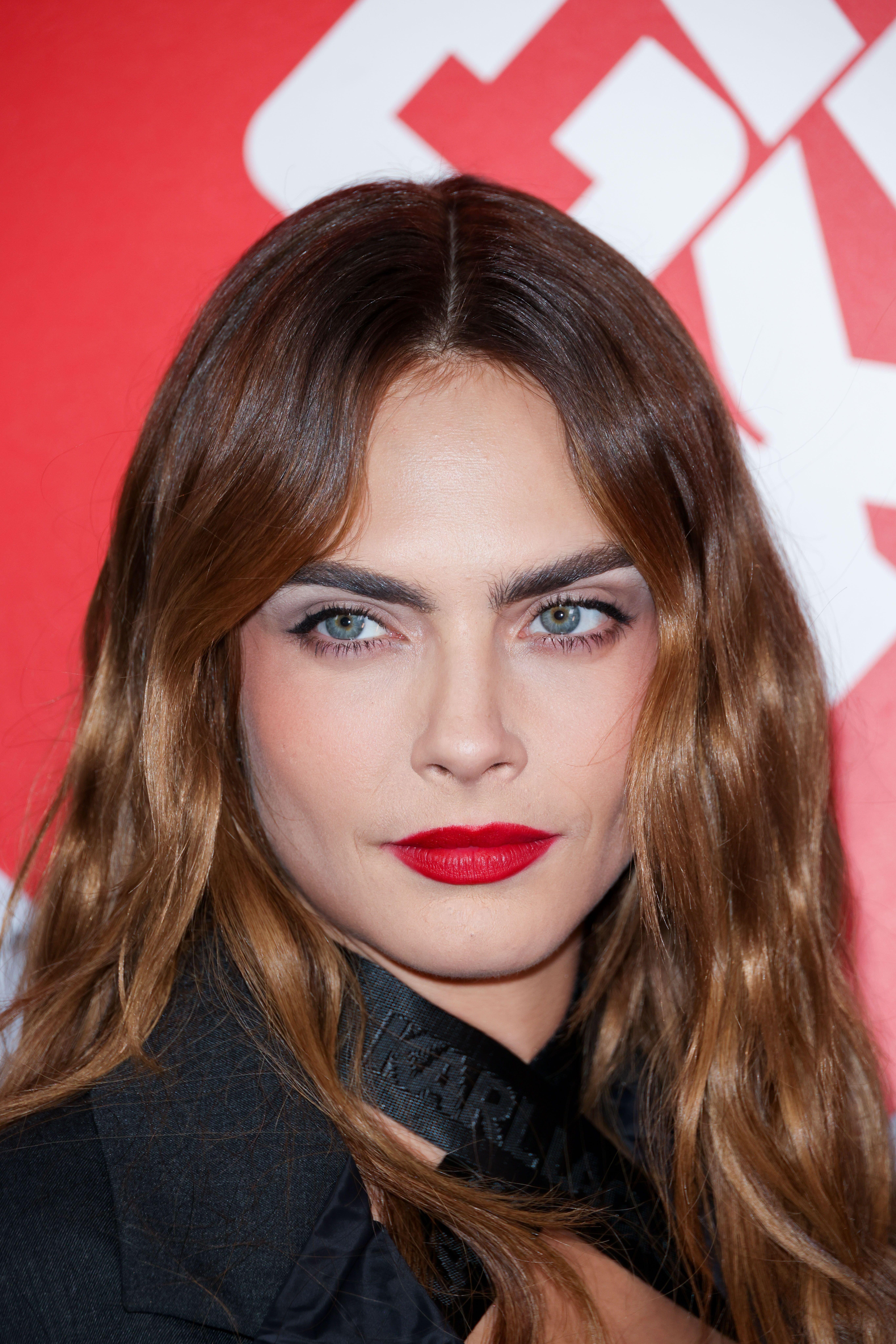 Per her admission to Grazia, Delevingne said Lagerfeld's influence in her life has been immense since meeting him ten years ago. He taught her to embrace her uniqueness, so when creating the collection, she ensured the pieces mirrored her style - genderless fashion.
Delevingne told the publication,
It doesn't matter how you identify. There are pieces in this collection for everyone. It's made for everyone.
-
Since his passing about two years ago, the designs have been in the works, and she put everything she learned from Lagerfeld into creating the capsule collection.