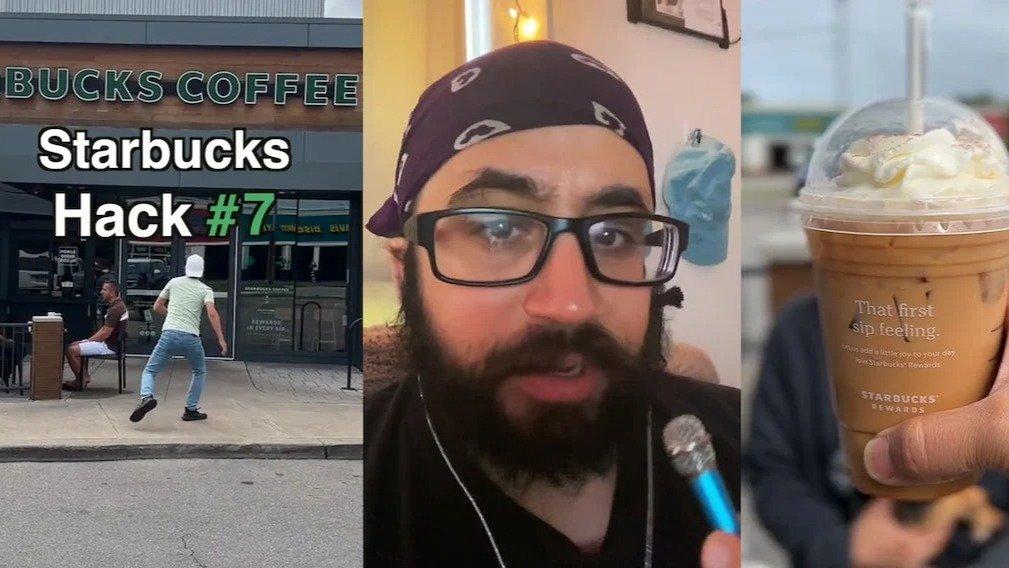 Starbucks Barista Pleads With Customers To Stop Using Money-Saving Hacks For Their Orders
Customers always appreciate finding methods to make purchases cheaper, but a Starbucks employee is pleading with them to stop ordering tricks on TikTok. Although customers may save some money with these trick orders, the Starbucks employee says they are a turmoil for baristas.
The video posted by TikTok user, @the hip barista_ has received over 100,000 views, with viewers flooding the comments section with advice for "hack" customers to stay at home.
Article continues below advertisement
Getting A $6.45 Pumpkin Spice Latte For $2.45
Another video from user @hellthyjunkfood was patched onto the barista's video. The @hellthyjunkfood video demonstrated how to order modified espresso shots to get a $6 Pumpkin Spice Latte for about $2.50.
The barista flipped to his own video and said, "Don't, that's how. Don't," just as @hellthyjunkfood was about to explain to his viewers how to obtain the hack.
Employees Know The Trick
The barista clarified that customers using the technique are not deceiving anyone. The Starbucks employee claimed that even though the "hack" version only calls for a dash of milk, customers still expect baristas to pour milk into their cups.
"When we see stickers like this we know customers are doing a 'hack' and want the cup filled up," he said.
According to the barista, management pressures baristas to save money by not wasting resources as the consumer waits for their "hack" drink.
"Then we get talked to by management that 'we're wasting product and that's not the recipe,'" he explained.
Article continues below advertisement
How Customers Mess Up An Entire Shift
The TikToker and barista also explained that clients are not happy when baristas mix drinks according to management's requests. As a result, the management then asks them to remake the cocktail in an effort to "make the moment right."
He went further to say that a couple of such exchanges could completely sabotage a shift.
"Stop making minimum wage workers do circles for you," @the_hip_barista_ concluded, begging viewers.
Commenters Support The Barista
Most TikTokers who commented on the post supported the barista's request for customers to stop "hack" orders.
"Fr if you really need to save the $4 just get a couple syrups and start making your coffee at home," one commenter said.
"I hate getting these stickers in the time it takes me to read the modifications I could have made the actual drink," another claimed.
"this!! it's not like baristas give two shits ab the quantity of milk BUT they do give two shits about being yelled at!!!" another user stated.
This is not the first time a Starbucks employee is complaining about TikTok "hack" orders from customers. The multiple complaints mean such orders stress baristas. One can only hope that their multiple complaints will move customers into doing the right thing and saving them stress.