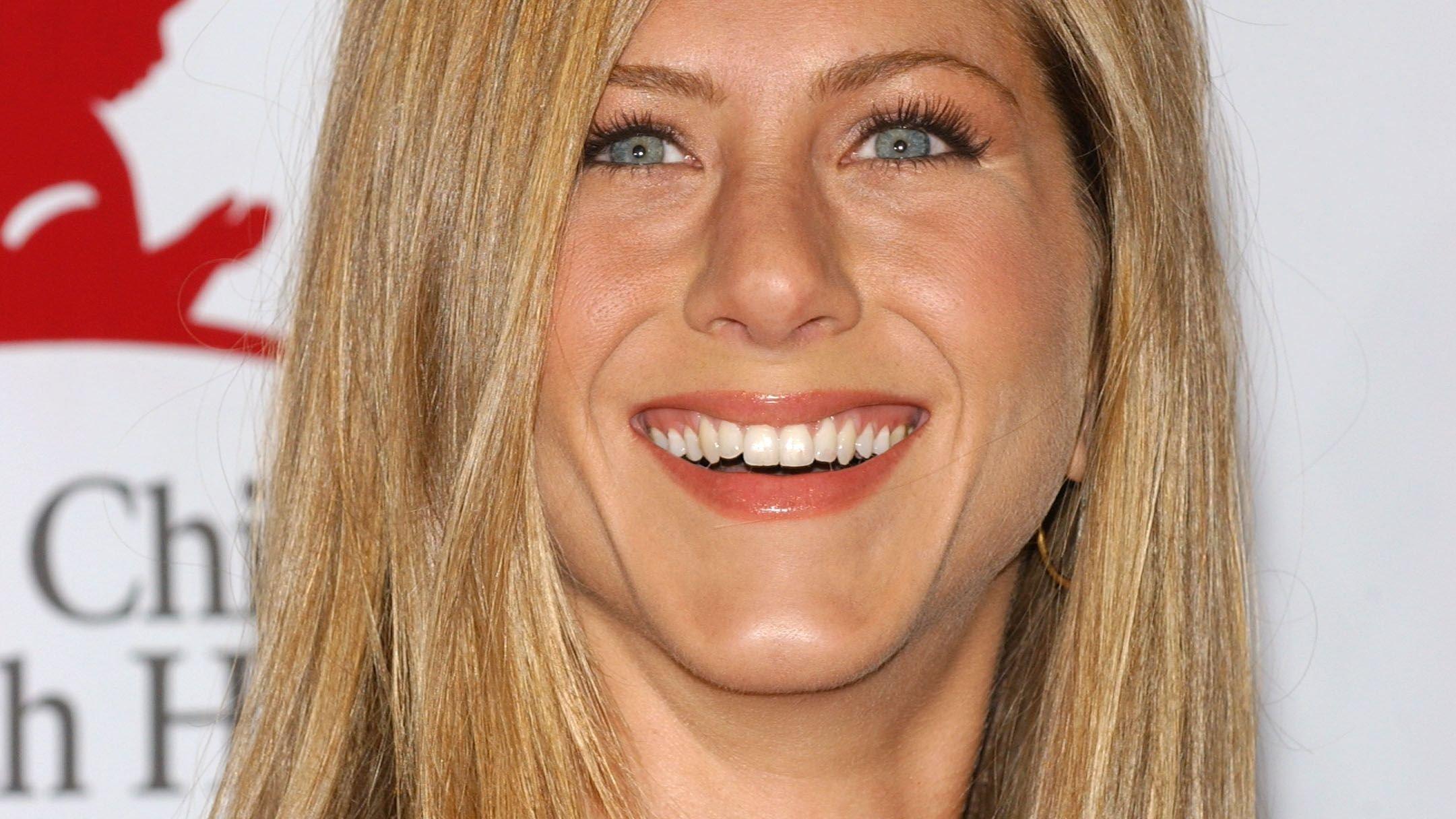 Jennifer Aniston Stuns In Tight Jeans On The Set Of 'The Morning Show'
Jennifer Aniston is looking fabulous as ever as she joins actor Jon Hamm while on the set of The Morning Show. The sitcom star, 53, killed it in a tight jeans look this week while shooting for the popular series, and she was photographed looking stylish as ever.
Jennifer was snapped in figure-hugging jeans and a chic and cropped black jacket while on the street. She also opted for black heels to elongate her legs. Jennifer showed off her ageless good looks while in a full face of makeup, also wearing her signature blonde locks down. The star added in trendy aviator shades for an edgy finish as she filmed Season 3 of the series also starring actress Reese Witherspoon.
Article continues below advertisement
Stuns In Street Photos
Photos were captured by Just Jared. The outlet was quick to share a photo on its Instagram, writing: "@jenniferaniston films @themorningshow alongside Jon Hamm in NYC. It looks like they filmed a scene where she pulled up to him in her Porsche! Jon just joined the cast for the new season." Hamm is best known for starring in Mad Men.
Talking More Seasons
In 2021, Jen opened up on continuing with more seasons of The Morning Show, stating: "It's so hard to even imagine it right now," this as she spoke to The Hollywood Reporter. "You know when they say mothers almost have a block: 'I could never do that again!' I'm a little bit in that moment of, 'I don't know if I could ever do that again!' So, we'll see."
Meanwhile, showrunner Kerry Ehrin stated:
"You can't write every year as a possible series finale and have them have any value after a certain point. We wanted to write about the time, those three months, and the characters in that time and how they all wound up. So, no I don't think it's written as an end to the series at all."
Article continues below advertisement
Running Her LolaVie Brand
Jennifer is, elsewhere, running her LolaVie haircare brand, one largely founded on the star's iconic hair that became famous during her 1994-commenced role in Friends, which aired for ten seasons.
New Products Dropping
In a recent Instagram share, the actress got fans excited about a new drop from LolaVie, writing:
"They're finally HERE! 🤗 @lolavie Shampoo & Conditioner are officially available today and we are so happy where they landed 🙏🏼Thanks to my team for working so hard to get these babies JUST RIGHT. Hope you love them as much as I do! 🚿💦❤️."