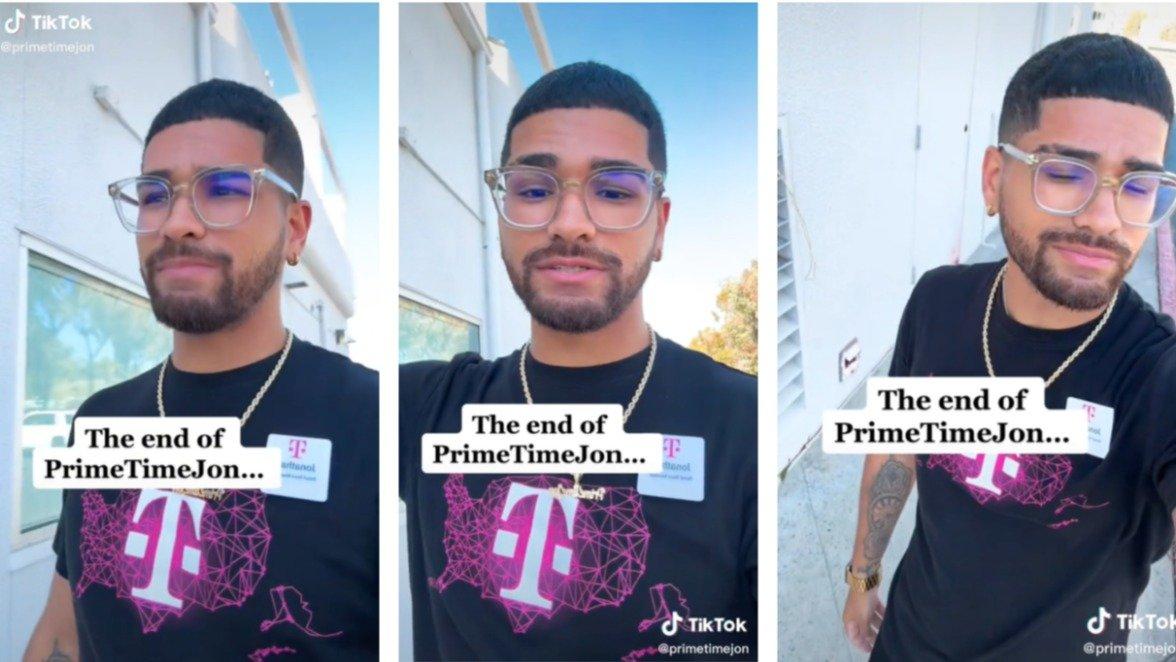 T-Mobile Asks Worker To Stop Making TikToks - But He Was Promoting The Company During Off Hours
More people are building social media personas separate from their real selves due to the increased monitoring from employers. It turns out not all companies appreciate the off-time effort dedicated to promoting their products and businesses as you'd imagine.
(@Primetimejon), Jon, a TikTok user recently went viral after his employer, T-Mobile, banned him from posting about the brand on his social media feed.
Article continues below advertisement
T-Mobile Warns Employee Off TikTok
Jon got to work only to learn that T-Mobile allegedly reviewed his viral TikTok videos and asked him to take them down and then refrain from posting any more if he wanted to continue in his employment. He was upset because he claimed he made those videos off the clock and because he loved his job. He said,
I've missed so many special occasions, special events or things like that for T-Mobile. [...] And TikTok for me was a great way for me to be creative with my work.
-
He said he didn't make any commission from the videos. One commenter wrote,
Amazing to me what corporations will do to lose amazing employees.
-
Promoting Work Content
A typical video from Jon shows him promoting the new iPhone14 on his way to work and correcting commenters who think he's bending over backward for no reason. He got to work at 8 am and people said it was too early but Jon confirmed he had a line of 12+ people waiting to get a new phone.
One would think a dedicated employee like that would be commended but that isn't the case with Jon.
Article continues below advertisement
Jon Maintains He Posts Off-Work
It's pretty common for employees to police their workers' social media content, especially with the increase of "Work-From-Home." Employers want to ensure everyone is pulling their weight when they should, and about 50% of 239 big corporations admitted to this practice per Gartner via Harvard Business Review.
Although Jon shot some videos in the store, he maintains they were done off-duty and ensured they were T-Mobile content. His TikTok name is even Jon from T-Mobile, and his Instagram account features only private posts and nothing about work, confirming his stance that he keeps it professional.
Commenters Advice Jon To Quit
Commenters rallied in solidarity saying,
@T-Mobile what happened to "your voice mattered"
-
One commenter said they also got a warning for their TikTok posts suggesting it was a nationwide development in T-Mobile stores. Another person said,
Find another job asap they will never appreciate you you have given enough go somewhere that values you.
-
Many commenters echoed the last statement saying
I was in the cellphone industry for a long time… it's a labor of love for sure but it's a very under appreciated role. Sometimes you gotta walk away.
-