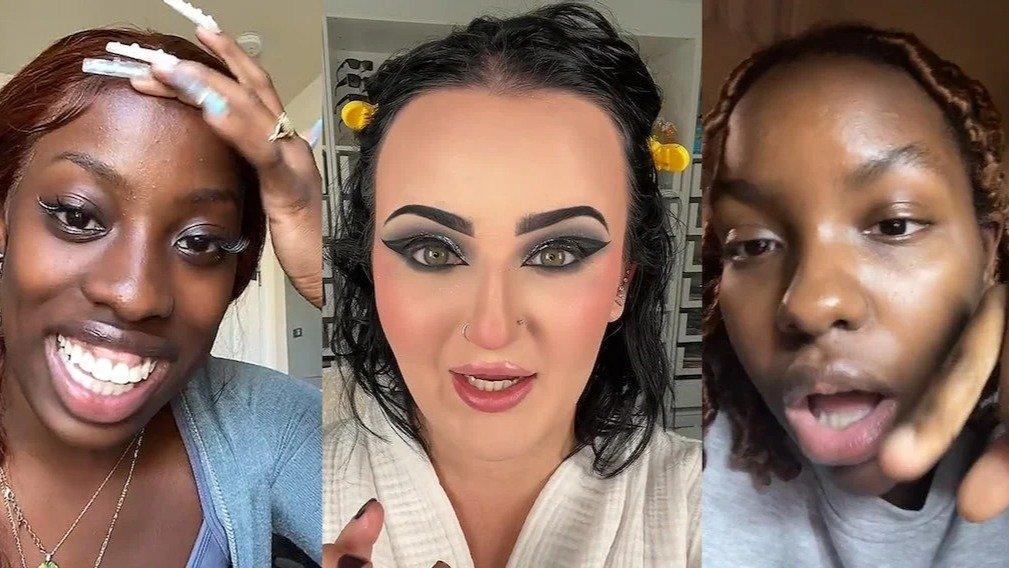 Beauty TikToker Mikayla Nogueira Slammed For Expressing How Hard It Is To Be An Influencer
Mikayla Nogueira is a makeup influencer famous for her thick Massachusetts accent. Recently, the influencer, who has over 13 million TikTok followers, was the subject of an internet debate. This was due to her remarks regarding how challenging her job is.
This week, footage of Mikayla that had been partially pulled out of context started trending on TikTok.
Keep reading for more details on the trending video.
Article continues below advertisement
'Try Being An Influencer'
"Try being an influencer for a day; try it," Mikayla said in the viral video posted by @ilovewater2001 on September 20. The video then cuts to a slideshow of scenes where the influencer shows viewers designer handbags, shoes, and sunglasses. The video has received over 6 million views.
Most viewers on TikTok have rolled their eyes at the influencer's comments.
"Yes putting on makeup and filming and editing is so hard," one viewer wrote.
"Time-consuming ≠ hard," another viewer stated.
"At this point it's so hard to support creators…like why bother," argued another.
Comments From Other Influencers
Other famous influencers and content creators also took to their pages to share videos responding to Mikayla's post.
Anayka She (@anayhashe), in her video, addressed many issues concerning the practice of influencers "complaining" to others online about the arduousness of their work.
"Influencers complaining about their job is like white people complaining about being called 'cracker,'" the creator said.
Although Anayka said her work as an influencer is "draining" and "tedious," she insisted that it isn't as hard as Mikayla painted it.
"I will tell you, something that has helped me through these past two years being an influencer is that yes, being an influencer is a job like any other, while the job is not hard, it is very tedious," she said.
Article continues below advertisement
Mikayla Faces More Backlash
There were other responses to Mikayla's post in addition to Anayka's. However, Anayka's video led to a flurry of other videos criticizing Mikayla.
Another content creator (llaurynsimone) also criticized Mikayla for believing that finishing her workday at 5:19 pm after getting up at 6 am was somehow strange.
Another TikToker Mocks Mikayla
Another TikToker (@styledblam) gained popularity after describing their hectic schedule managing their service work and academic classes in a short video.
The text overlaid on the video read, "Coming home from a full day of university only to have to change to go serve people food and drink for 8 hours" and "Mikayla..babes, I'd love to be an influencer for a day."
Mikayla's latest TikTok post was three days ago. However, as of September 26, she has yet to address the criticism generated by her comment. Hopefully, she will speak up and clear the air.