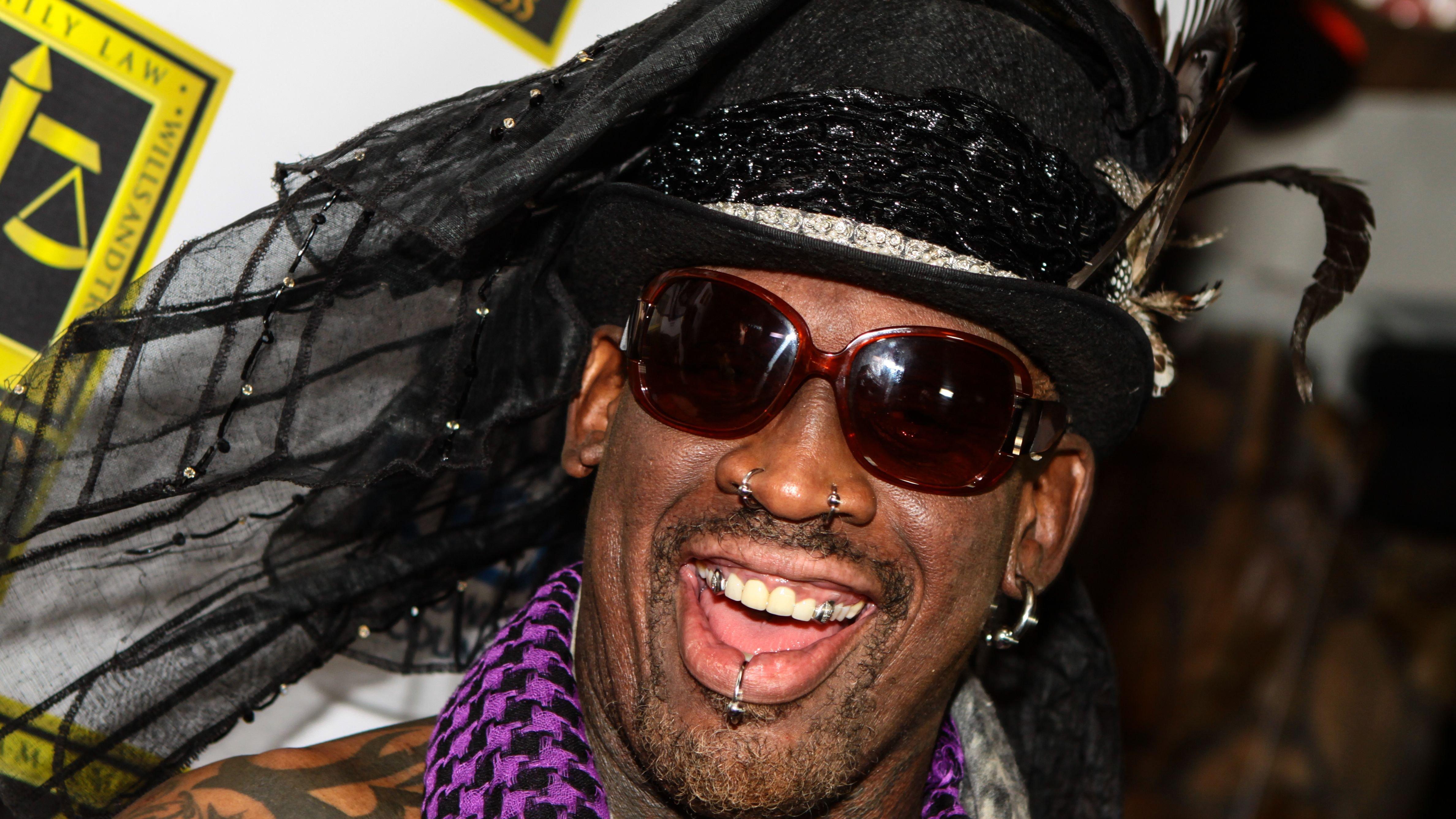 'I Was So Afraid': NBA Star Dennis Rodman Speaks Up About His Childhood Trauma
Dennis Rodman's larger-than-life persona made him one of the most controversial and beloved athletes of all time.
He was untamable, a never-ending source of energy on and off the basketball court, and a guy who was as unapologetic and unpredictable as he was special.
But that just doesn't happen overnight, and it's not like things were easy back in the day for the five-time NBA champion.
Article continues below advertisement
Rodman Had A Tough Childhood
Long before his championship days with the Detroit Pistons and Chicago Bulls, Dennis Rodman wasn't very popular. He was a late-bloomer and a guy who struggled to get by in high school, claiming he was even afraid of other males:
"I never had any male friends, even in high school," Rodman told Sean Kim. "And I stopped playing football and I was in the ninth grade because I was so afraid being around guys for some reason. I think it's just more like I saw so much happen to my mother back then."
-
An Absent Father And A Working-Class Mother
Rodman's father abandoned him and he was mostly raised among women. The lack of a father figure took a big toll on him growing up:
I felt shut out not having a father, always having to look out for myself, Rodman said, per Vault. And my mother just didn't have enough time to be with me. She was always more interested in my sisters.
-
Article continues below advertisement
Basketball Saved Him
Rodman seemed like a lost cause as a teenager. He was barely making ends meet and living off his mother's salary, up to the point where she kicked him out of the house:
The way I was going I would've ended up in jail for sure, Rodman added. My mother gave me money to look for a job, but I would take it and just go hang out. Finally she told me she was sick and tired of me sitting around the house bumming, so she threw me out.
-
A Hoops Legend
Fortunately, basketball saved Rodman's life. He made millions off the NBA and became one of the greatest defenders and rebounders to ever live.
And, while his controversial nature hasn't changed the slightest since walking away from the game, it's evident that he's a sensitive guy who went through hell to achieve everything he accomplished.
Ironically, though, a lot of people may have been afraid of him once he went through that massive growth spurt and started piercing his face and painting his hair.