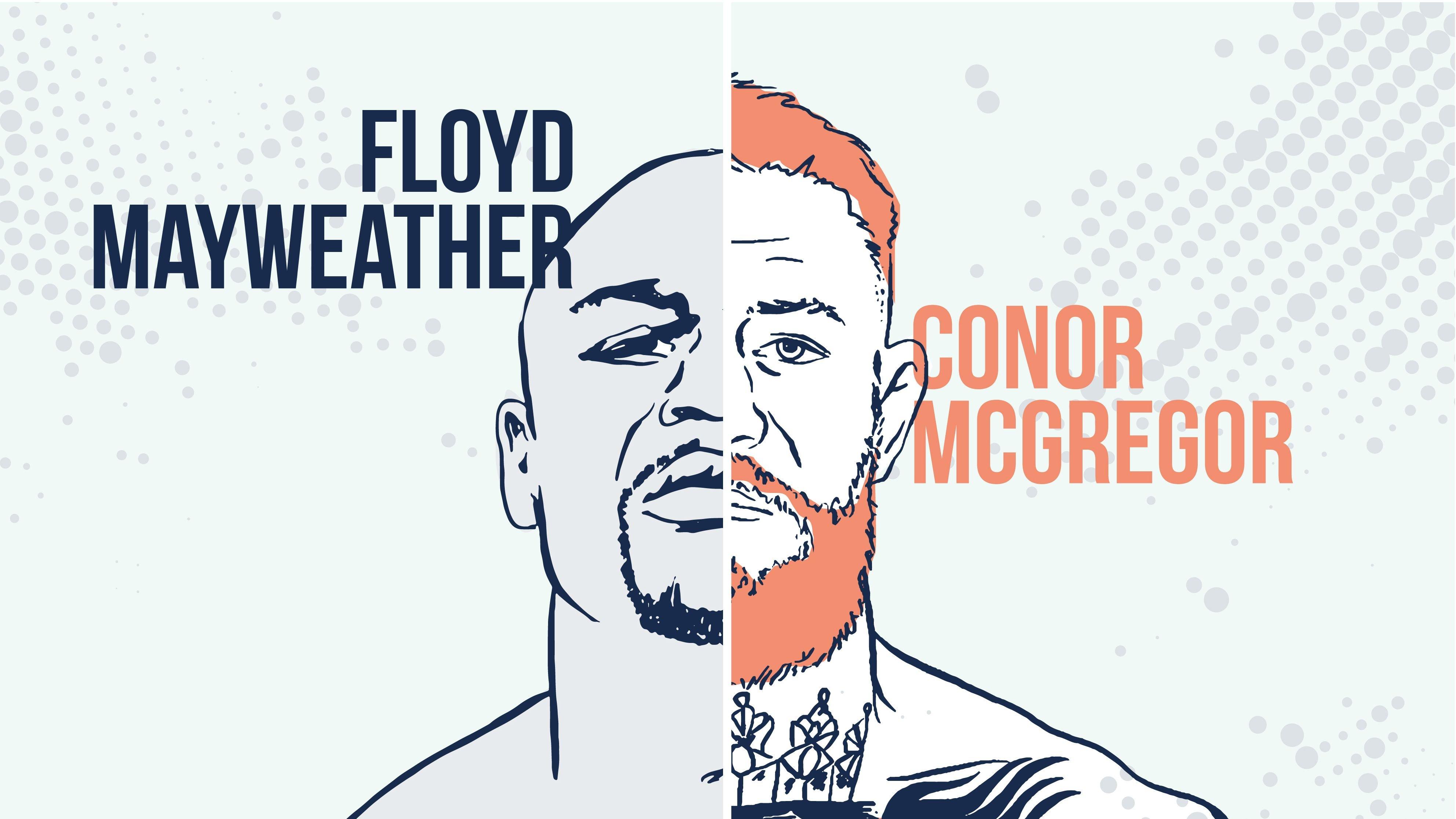 Conor McGregor Had Only Two Words For Floyd Mayweather After He Confirmed A Fight Between Them
Conor McGregor might face off against Floyd Mayweather again and this time, the UFC fighter promises a win! They faced off for the first time in 2017 but McGregor lost to Mayweather.
According to the Daily Mail, the opportunity has presented itself again following Mayweather's confirmation of the upcoming fight in 2023. The champion boxer told the publication,
Article continues below advertisement
...Then I have another exhibition in November and me and Conor McGregor in 2023.
-
Making Money In 2017
McGregor and Mayweather fought at the Vegas MGM resort in 2017 for the first time ever with the boxer taking home the championship belt of the night. Mayweather won by a tenth-round TKO to the pleasure of his fans earning him and McGregor $410 million.
It's been five years, and Mayweather has been doing good professionally while McGregor has suffered two consecutive losses. Perhaps that's why he appeared to refuse the fight in the first instance, but he had a change of heart and deleted the post.
Article continues below advertisement
Is It An Exhibition Or A Real Fight?
Speaking on the upcoming fight, Mayweather confirmed he's not into real fights anymore because they require actual punishment. However, the fight with McGregor is still open for decision and may be an exhibition or real depending on the outcome of their talks.
We don't know if it's going to be an exhibition or a real fight but there's been talks of both. I would prefer an exhibition.
-
McGregor has two words for the boxing champion about their rematch:
Not Interested
-
However, he's since deleted the post suggesting the two top athletes have found a common ground.
Getting Well Post Fight With Poirier
McGregor broke his left leg after his fight against Dustin Poirier at the UFC 264. His latest Instagram posts show he's recovering well and ready to get back in the ring. He spoke to Sky Sports during the Formula One Grand Prix in Monaco and affirmed his love for boxing saying,
Boxing is my first love in combat sports. I had such a great time the last time I was out there.
-
Only The Beginning
He continued saying he'll first return to the Octagon to reclaim his title as a top MMA fighter before "gracing the squared circle again." McGregor showed faith in himself by saying,
"that story is far from over, in fact it's just being written, it is just the beginning."