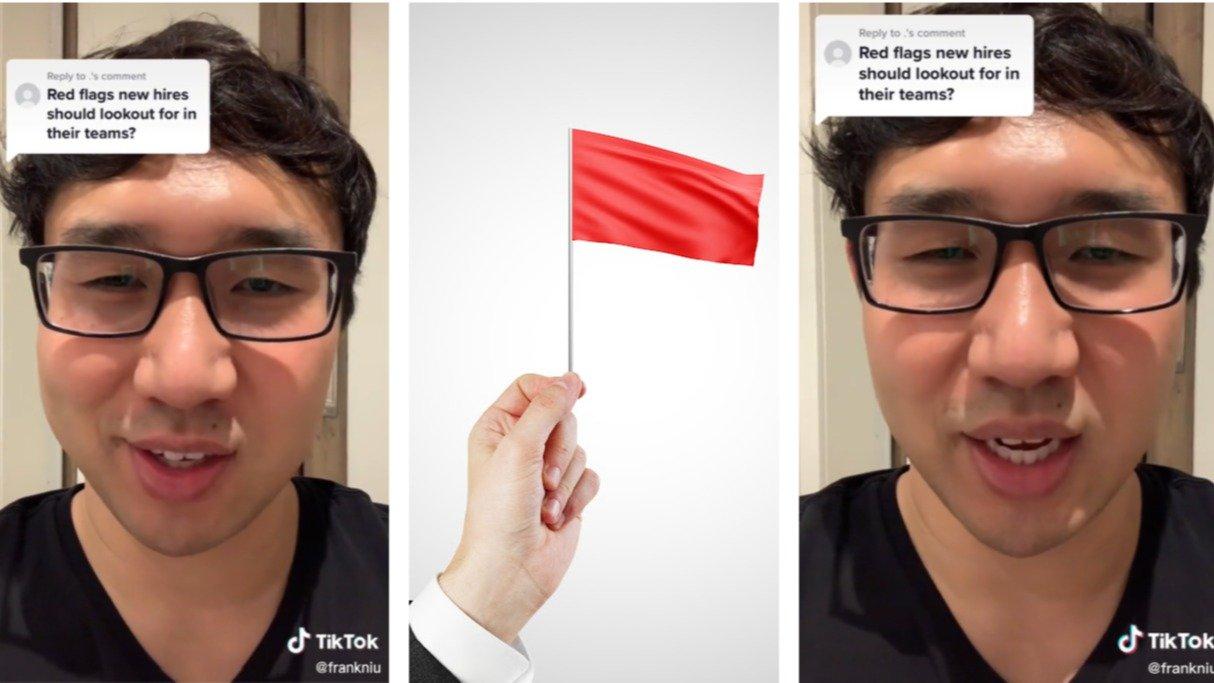 Etsy Interviewee Reveals Top Red Flags New Hires Should Look Out For
Looking out for red flags is important when you are joining a new company. These can tell you the true nature of the company beyond its clean public image. TikToker user Frank (@frankniu) shares a story about the time he noticed a major red flag when he was applying at Etsy.
A former software engineer for IBM and Netflix, Frank applied for a position at the e-commerce company Etsy. He was a little surprised when he realized during his interview that a lot of employees were leaving or about to leave.
"I remember [during] my interview at Etsy, half of the people who were interviewing me were actually quitting," Frank shares in the now-viral TikTok, which has gained over 350,000 views. "The entire reason they needed new hires was because everyone was leaving the company."
Article continues below advertisement
An Applicant Shares A 'Red Flag' About Etsy
In the video, Frank replies to a user who requested that he discuss "red flags new hires should look out for in their teams".
"Number 1, are a lot of people leaving?" Frank responds in the video. He proceeds to tell his memorable experience with his application at Etsy. The high turnover rate is unfortunate, especially since the company brands itself with a forward-thinking philosophy. On their website, they list "leading with optimism" as part of their guiding principles.
The second red flag is the office vibes and the third is not to expect that a company will get funding just because they say they're looking for funding.
A Workplace For Everyone
Chad Dickerson, a former CEO of Etsy, once wrote that while the company is not perfect they were built to serve the community. "We believe businesses are uniquely poised — and obligated — to create value for both people and planet."
Etsy was once celebrated by Forbes for its culture of inclusivity. The company opened up about its diversity goals and how they measure employee satisfaction.
"In our latest results, we saw that the overwhelming majority of our employees are not only proud to work for Etsy, but would also recommend us as a great place to work."
Article continues below advertisement
Reviews About Etsy
While the reviews for Etsy on Glassdoor are far from being unblemished, the majority are positive. Some have called out the company for poor management and low hiring standards during its early years.
One employee review shared that there was a "massive attrition of employees in [the] last four months beyond the two big layoff rounds."
Mostly Positive Experiences
The majority of the reviews are, however, positive. Many employees have praised the company for its healthy culture of inclusivity.
"Etsy's culture is very inclusive and the company focuses a lot on their employee's well being. The quarterly stipend for well being and the flexibility to work remotely are just a few of the things," says one reviewer.