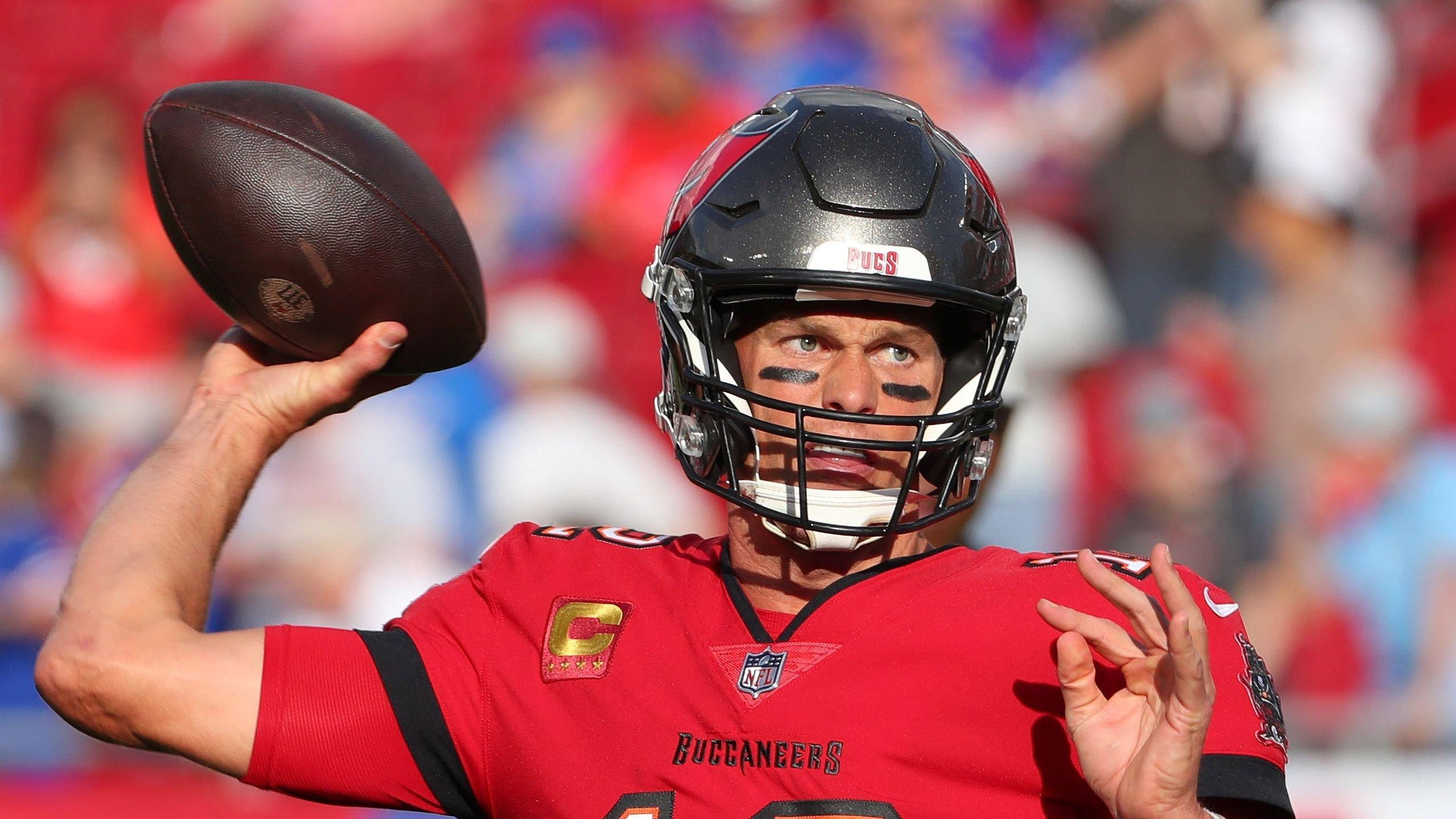 Tom Brady's $375 Million Contract Pales In Comparison To Floyd Mayweather's '$20 Billion' Deal
Tom Brady has toyed with the idea of early retirement for a while now, and he swears this season with the Tampa Bay Buccaneers is his last as a quarterback.
Even though we're side-eyeing the 44-year-old (because he's retired and unretired for the umpteenth time), it's interesting to learn about his plans, including a $375 million deal.
Top of Brady's list is becoming a sports analyst, amongst other entrepreneurial investments, and that's right up his alley.
Keep reading for more juicy details.
Article continues below advertisement
Becoming A Sports Analyst
According to the New York Post, Brady signed a 10-year deal worth $375 million with Fox Sports to become an analyst once he retires. As the greatest quarterback of all time, it's only fitting that Brady would sign with a network as influential as Fox for his post-NFL years.
That way, he's still in touch with the game, except he's on the other side of the sports. Also, getting Brady's input on other players isn't a bad idea considering his achievements.
Brady Vs. Mayweather
Compared to Floyd Mayweather's $20 billion real estate investment deal, Brady's $375 million Fox deal is peanuts. The boxer has made a name for himself such that it's easy to claim his spot as one of the wealthiest sports stars.
His net worth is $450 million, while Brady's net worth is $250 million. However, with bold business moves like Mayweather's real estate deal, there's no doubt the Tampa Bay Buccaneers quarterback would build his fortune too.
Article continues below advertisement
Current Projects In Movies
Brady is already showing that he'll thrive away from the sports he's played for years as he delves into the movie sphere. The 44-year-old featured in the upcoming comedy 80 for Brady as his 2017 self when he played for the New England Patriots at Super Bowl LI.
The athlete also has a Facebook Watch series, Tom vs. Time, and ESPN docuseries, Man in the Arena. Brady already has his fingers in many pies and plans to do more with his content company, 199 Productions.
What's The Final Decision?
Do you think this is really it for Brady? Would he truly retire after this season or hoodwink us again? The quarterback told Sportico he's open to both options,
I really don't. I would say it's year to year: Could this be my last year? Absolutely. Could I change my mind? Absolutely. I've realized I don't have five years left. I want to do it my way. I want to give it everything I got and see where I'm at.
-