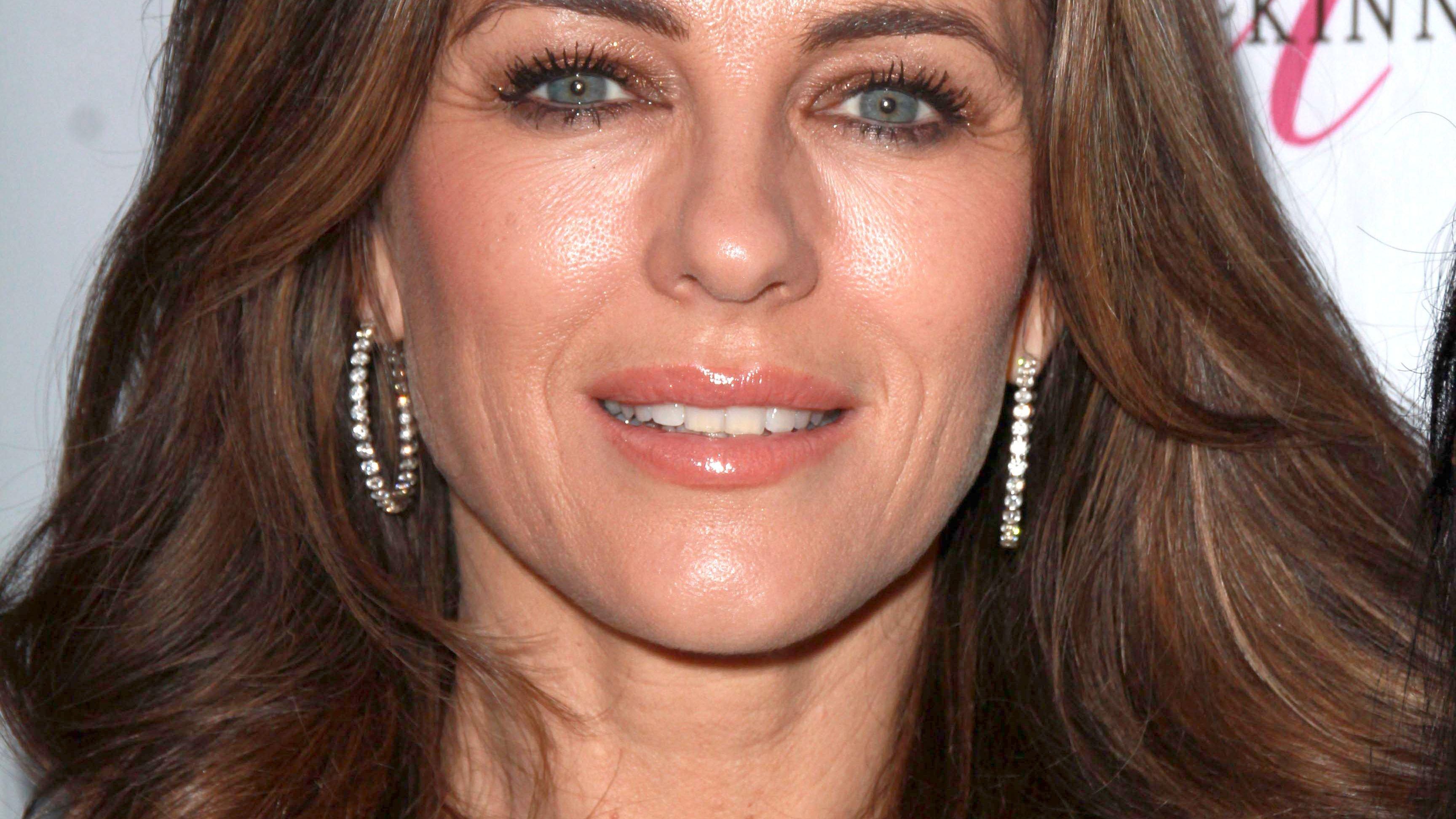 Check Out Elizabeth Hurley In A Bikini As She Takes An Outdoor Shower!
Elizabeth Hurley is sizzling as she enjoys an outdoor shower while in a bikini. The model and actress continues to defy her age as she approaches 60 - the 57-year-old seems to be aging backward. Posting to her social media recently, Liz delighted her Instagram followers in a summery yellow bikini, this as she shared a video that showed off her toned abs and legs, plus her cleavage. The bombshell stunned her followers, writing: "Bye bye, Summer 2022 💗."
Article continues below advertisement
Killing It At 57
Elizabeth might talk comedy and swimsuits, but her figure is no joke. The self-proclaimed "farmer" tops age-defying lists, and she's been retailing swimwear since before Kim Kardashian was famous. Liz's brand caters to girls as young as 13 and offers swimsuits, bikinis, plus kaftans and cover-ups. Also, retailing swimwear in her 50s is Demi Moore via her collab with Andie Swim.
Blessed From Above?
Liz comes with an appetite, often sharing her eats on social media. When it comes to working out, though, the ex to Hugh Grant isn't into regimented stuff.
"I don't do any regulated exercise, but I'm very active. On the weekends I go for long hikes with my dogs. I try and stretch every day. I do the occasional yoga or Pilates class, but mostly it's just self-exercise at home. I might do some stomach exercises or some bottom or arm exercises, but because I trained for a dancer when I was young, I sort of know all the exercises," she told The Cut.
Article continues below advertisement
Running Her Business
Liz posts to both her Instagram and her brand's account. In June, she posed in a skimpy yellow bikini while stunning the camera and offering fans a sweet discount. "Let the sunshine in….. 30% off our Sunshine edit, which includes all my favourite yellow pieces www.elizabethhurley.com 😘😘😘😘," she wrote.
Fans Can't Get Enough
Liz doesn't need to rake the fans in with requests. As soon as she posts, comments and likes come in fast. Some even claim to have met her. In a recent share, a keen fan reached out in the comments, telling Liz: "You were wearing it yesterday in Agni beach, Corfu. I was sat opposite you at lunch. You looked gorgeous in it too x." For more, check out her Instagram.