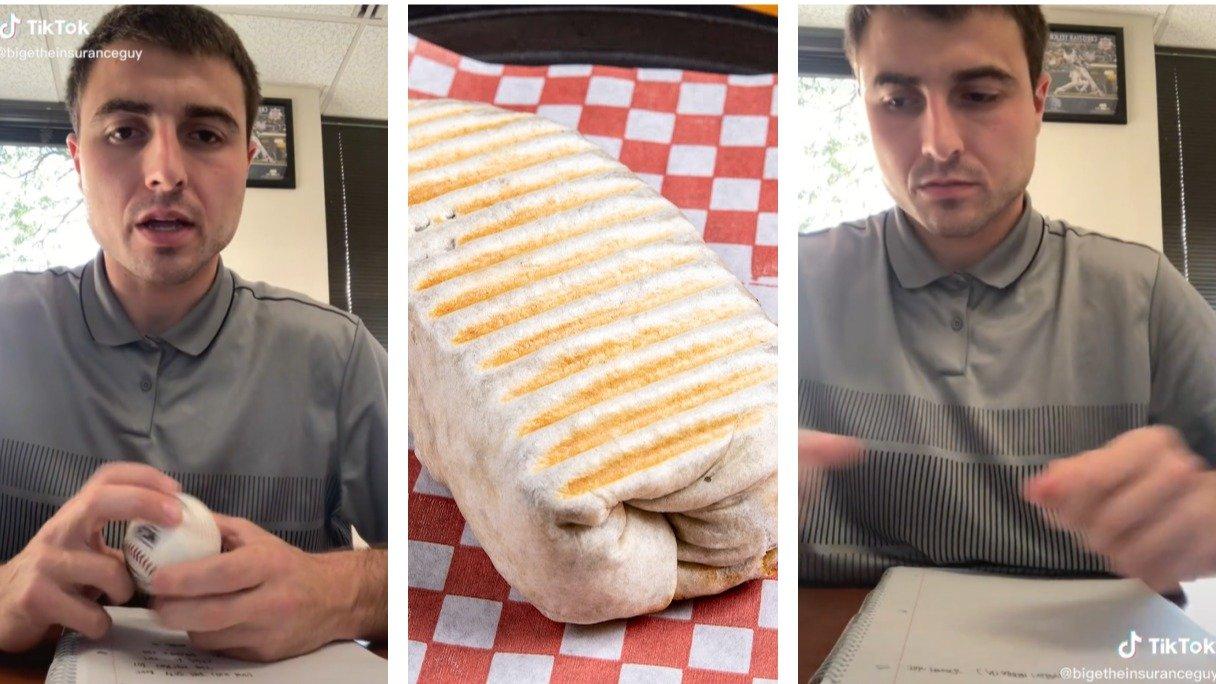 'I'll Text You My Venmo': Man Has The Audacity To Ask Hinge Date To Pay Him Back For Chipotle
Dating is an activity that has changed a lot over the years. Most people meet through dating apps nowadays rather than the old-fashioned ways, but while some find their true loves online, others just go through such bad experiences that they prefer to stay single.
This is a popular topic on TikTok, where people love to tell storytimes about their failed dates. Usually, they are hilarious, but this time this TikToker got everyone's attention due to his strange behavior after hanging out with a girl.
Elijah, also known as Big E. The Insurance Guy (@bigetheinsuranceguy) has over 90K followers, thanks to his particular content about his job as an insurance agent. One of his most popular videos is about him calling Lucy, a girl he met on Hinge.
Article continues below advertisement
His Date Was Confused By The Call
He enters in character to call her and ask her to pay him back after their first date at Chipotle, where she ordered a burrito with steak and guacamole - expensive items on the menu.
Lucy sounded very confused about his sudden and strange call, but she agreed to return the money through Venmo. He later commented on the video, joking, "I'm not proud of this but money is tight right now."
Elijah Works For Goodman Family Insurance
This isn't the only type of video that Big E. shares on his profile. His primary purpose is to promote his insurance business, but he has gathered a lot of followers because they find him funny. It has become trendy for business owners to use unorthodox ways to advertise their jobs using TikTok.
It seems his plans have paid off because some of his followers have become interested in what policies he is selling. As one user asked in the comments, Elijah replied that he sells home, auto, and life insurance policies.
Article continues below advertisement
His Followers Thought It Was Hilarious And Want To Do The Same With Their Failed Dates
Most of his followers and commenters are males; however, there were mixed feelings about the decision to call her and ask her for the money back. While some believed it was a genius move and that "Lucy passed the vibe check," others thought it was rather sad.
One of the users pointed out, "Good tip to remind her you paid for the meal and there won't be a second date," but most were curious to know if she returned him the thirteen dollars he was requesting and asked for an update.
What Happened With Lucy?
Big E. later posted a follow-up on the situation, where he called Lucy again, this time to ask for her parents' contact information for him to call them to sell them insurance policies. The call was very similar to the previous one, but it didn't go as lovely.
He began the call the same way he usually does, greeting Lucy and letting her know who he was, then asking her about her parents. But, of course, she wasn't happy about it and decided to block him.