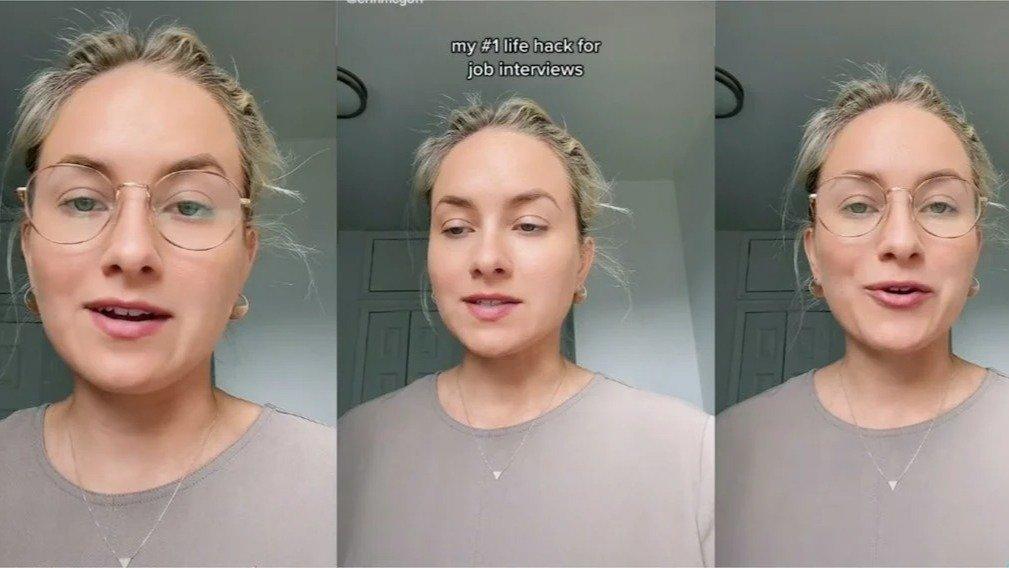 Worker Shares The Key To Succeeding At Every Job Interview
A lot of workers have been sharing job interview tips on social media, and TikTok is serving such content at an all-time high. The short-form app is filled with various ideas like appropriate questions to ask recruiters or how to improve resumes. Another tip has gone viral, and it states the key to succeeding in job interviews.
Article continues below advertisement
TikTok User Shares The Key To A Successful Job Interview
Filmmaker and TikTok user Erin McGoff (@erinmcgoff) uses her platform to give career advice. Following the series of job interview tips, she posted a video on the key to succeeding at job interviews. In the video which had gotten over 176,000 likes, Erin shared "I swear, half of being good at job interviews is just being enthusiastic."
She continued by giving two examples using a single message. The first message was delivered coldly and straightforwardly. The message was repeated a second time but more positively with a smile showing enthusiasm. The TikTok user shared that being excited about the job is mostly helpful.
Workers Share Their Experiences At Job Interviews
This tip has some data to back it up. In the internal data of the UK -based Heat Recruitment, "4 in 10 employers would reject candidates if they showed no enthusiasm." Some workers responded to Erin's video and shared their experiences. A user shared they got their job by smiling and being excited. Another shared that being friendly was a plus. A third user talked about having positive energy during interviews.
While some people claimed the tip worked, others claimed it was ineffective. A commenter shared it was a different case in Germany since they hated enthusiastic people. Another shared, "I literally got told by a hiring manager that I was not getting the job because I was too excited."
Article continues below advertisement
Relevant Interview Statistics For Interviewers And Interviewees
An infographic was created to focus on relevant interview statistics. As an interviewer, taking into consideration the changes from two years ago is essential. This includes digital, virtual, or remote interviews which increased to 57% within 2019-2022. Failing to embrace the new interview processes could lead to losing potential candidates and backwardness in business.
Also, a reduction in interview stages is required. A study in 2022 showed an average of two interview stages. However, this has been reduced to one due to the competitive nature of the hiring market. Employers must also simplify and modernize their interview processes. As for interviewees, sticking to interview etiquette and impressing the interviewer remains crucial.
Per Heat Recruitment, statistics in 2022 show about 84% of interviewers strike lateness as a horrible interview offense. Also, 4 in 10 employers would reject candidates with no enthusiasm. When applying via a job board, only 2% are selected for a further interview. Candidates should be aware of this fact and avoid being too confident in the interview stage.
Streamlining Interview Processes In 2022
Studies show that 78% of candidates have little information about most companies. This often happens when applying through job boards. In streamlining the interview process, employers must ensure candidates are qualified, prepped, and pre-vetted for the interview.
Candidates can then feel safe as they are consulted by a specialist. This is beneficial to both the employer and the employee. It will help to reduce energy, stress, and time. It also has a higher likelihood of positive outcomes.