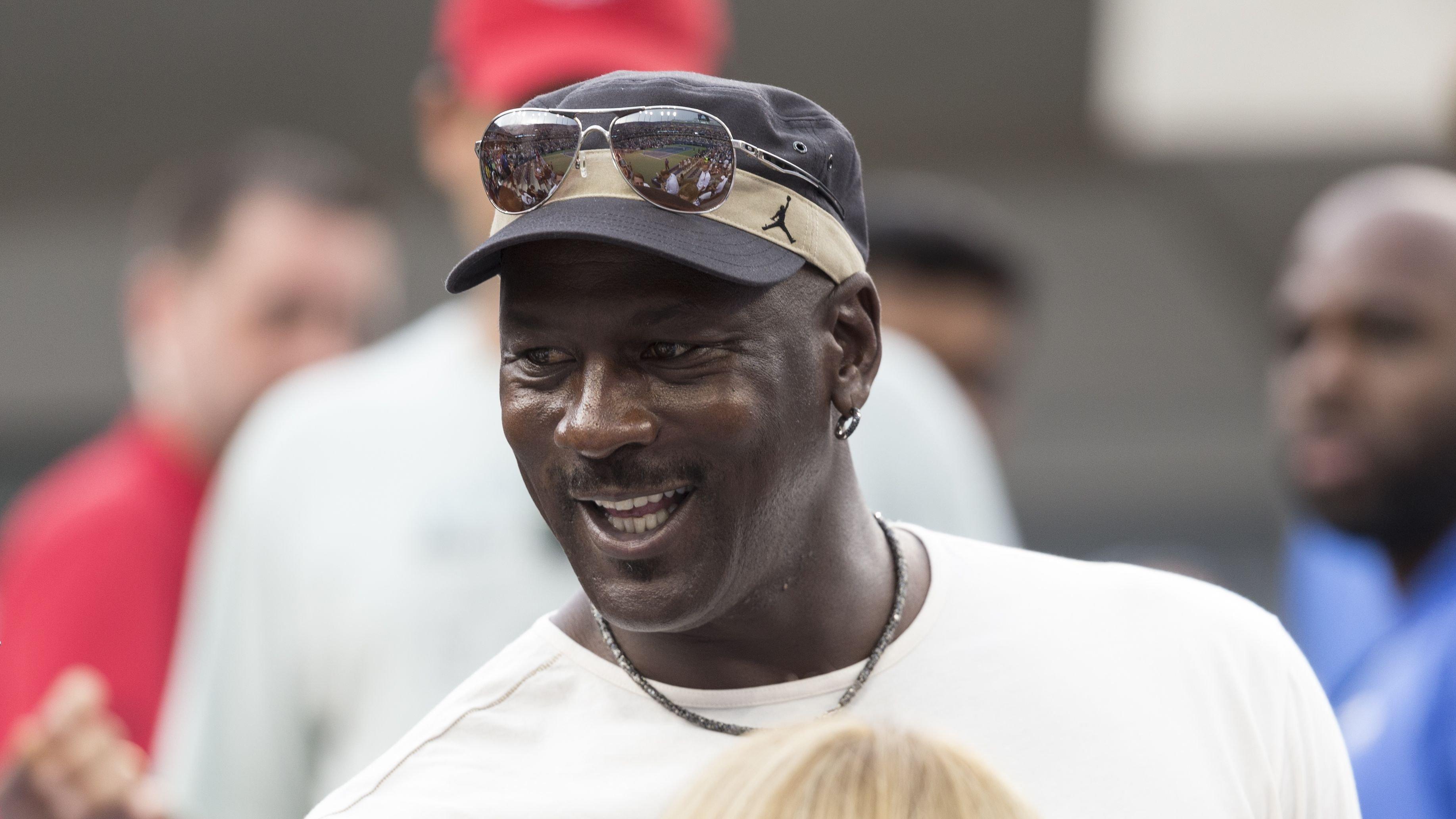 This One Decision By Michael Jordan's Son Cost His University A $3 Million Deal
Air Jordans are more than just sneakers. They've become a part of popular culture, being featured in thousands of songs and with millions of people going to great lengths to one-up their collections.
So, it's only natural to think that Marcus Jordan — Michael Jordan's eldest son — would be pretty fond of 'Js' and may have one of the sickest collections on the planet.
Article continues below advertisement
A Bold Decision
However, being a sneakerhead isn't always the best choice.
After playing high school basketball, the University of Central Florida recruited Marcus, the report read. In 2009, he joined UCF to play college basketball. The school was under a $3 million contract with Adidas. Despite this, Marcus Jordan decided to wear a pair of Air Jordans in a preseason exhibition game against Saint Leo University. UCF won the game with a scoreline of 84-65.
-
That's A Lot Of Money
Marcus' performance and the team's win weren't enough to appease the waters. Adidas made up its mind and cut ties with UCF right away:
But Adidas was not happy about Marcus wearing Air Jordans for the game. So they dropped the school, which cost them the sponsorship money just because of Marcus Jordan's choice of footwear, the report added.
-
Article continues below advertisement
It Wasn't All Bad
But maybe, that was a blessing in disguise, as Nike didn't hesitate to pick up the slack and jump right on board to sign UCF to a new sponsorship deal:
Nike used this opportunity and picked up the school. At the time, Marcus Jordan did not speak about his side of the story in the whole ordeal, added the report.
-
Marcus Said They Lied
Notably, it's not like Marcus' decision to wear Jordans exclusively was just out of stubbornness. Apparently, he was promised he could wear those sneakers if he wanted to:
"One of the things they told me on my visit is that I was going to be able to wear Jordans, and it wouldn't be a problem, Jordan said. They had already spoke to their regional Adidas reps, and it wouldn't be an issue. They understood, with me being Michael Jordan's son, it would only make sense that I wear Jordans."
-
Fortunately, things still work out pretty well for MJ's eldest son. He wound up playing for the Knights for three years before graduating in 2013 with a degree in hospitality management.