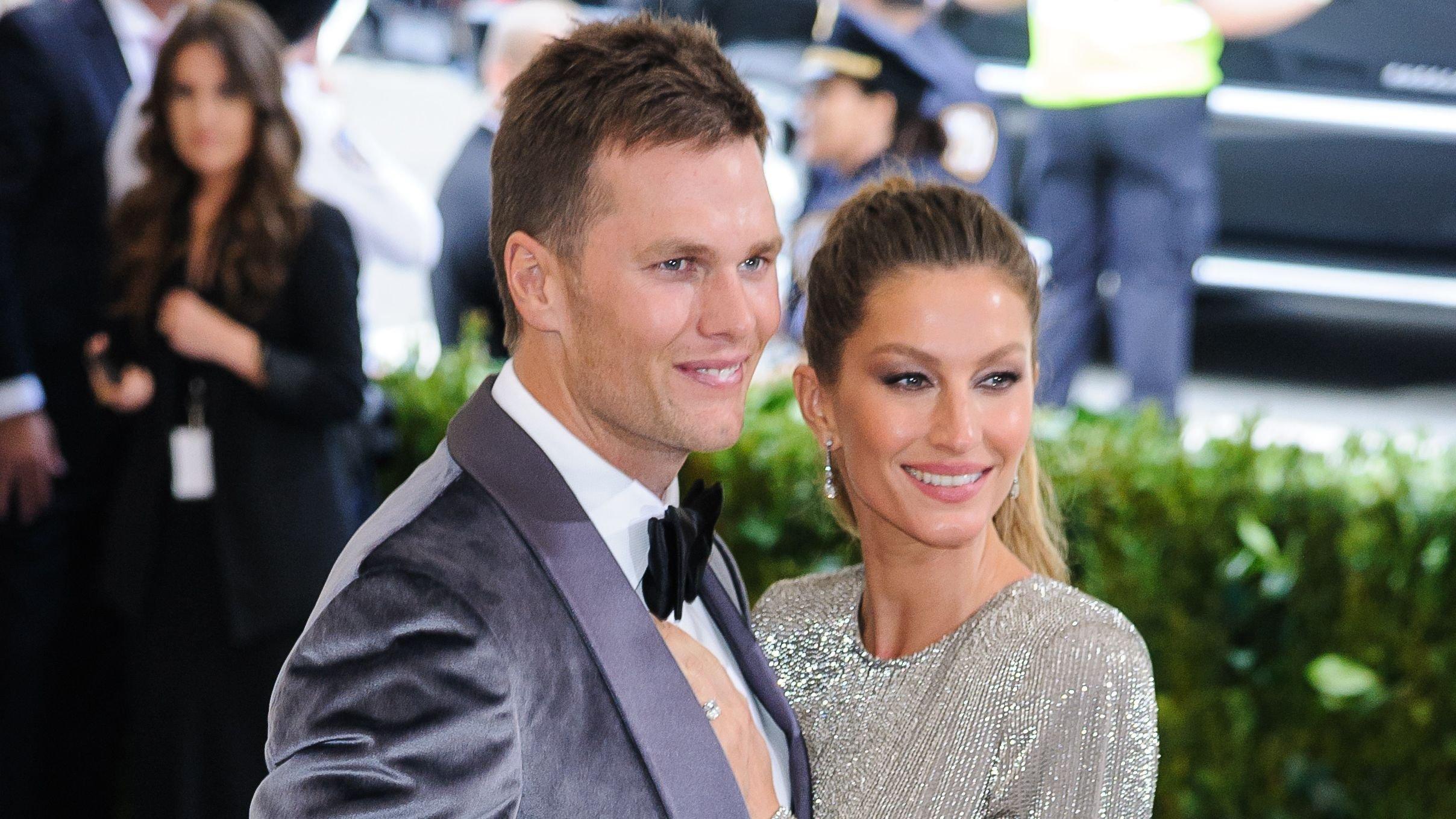 Tom Brady Once Gave Insight Into Gisele Bündchen's Superstitious Beliefs And How He Won Games Because Of Them
It takes a lot to be a successful athlete, let alone be considered the greatest quarterback in NFL history.
We're talking about preparation, hard work, health, an unmatched commitment, and even some luck. That's why hundreds of players have strived for that distinction, but Tom Brady has been the only one to succeed.
The famous 'Tom Brady method' sure has a lot to do with his success, but what if we told you that there could also be some magic to it?
Article continues below advertisement
Gisele Has Superstitious Beliefs
Years ago, Brady revealed how his beloved wife, Gisele Bündchen, has ordered him to wear amulets and lucky charms throughout his career. Apparently, the Brazilian supermodel is a big fan of protection stones and has some serious superstitious beliefs:
"She's so about the power of intention, you know, and believing things that are really going to happen," the seven-time Super Bowl champion said. "I have these little special stones, and healing stones, and protection stones and she has me wear necklace and take these drops she makes, and I say all these mantras."
-
Gisele Predicted A Super Bowl Win
In fact, Gisele even claims that she predicted the exact outcome of Super Bowl XLIX when the New England Patriots miraculously won 28-24 over the Seattle Seahawks with a game-saving INT:
One of the perfect predictions that the former Victoria's Secret model made about her husband's game was related to the Super Bowl championship game in 2015, wrote Essentially Sports.
-
Article continues below advertisement
She's A 'Good Witch'
Bündchen proudly takes credit for some of her husband's milestones, referring to herself as a "good witch."
"She said, 'You're lucky you married a witch. I'm just a good witch,' Brady added.
-
Magic or Wizardry aside, Gisele has been the Tampa Bay Buccaneers star's rock for years, and Brady has repeatedly stated that he would've never been able to strive for so much in his career if it wasn't for her support and sacrifices.
Trouble In Paradise
But not even the famous and wealthy are safe from marital issues. Brady and Bündchen are reportedly going through a rough patch lately, and it's clear that he's not having a good time right now.
The Brady-Bündchen family is currently separated as they try to work things out, as Gisele didn't like Tom's shocking decision to come back from retirement just a month after announcing he was walking away from the game.
Hopefully, they'll work some of that good--old magic and they'll be back together in no time.