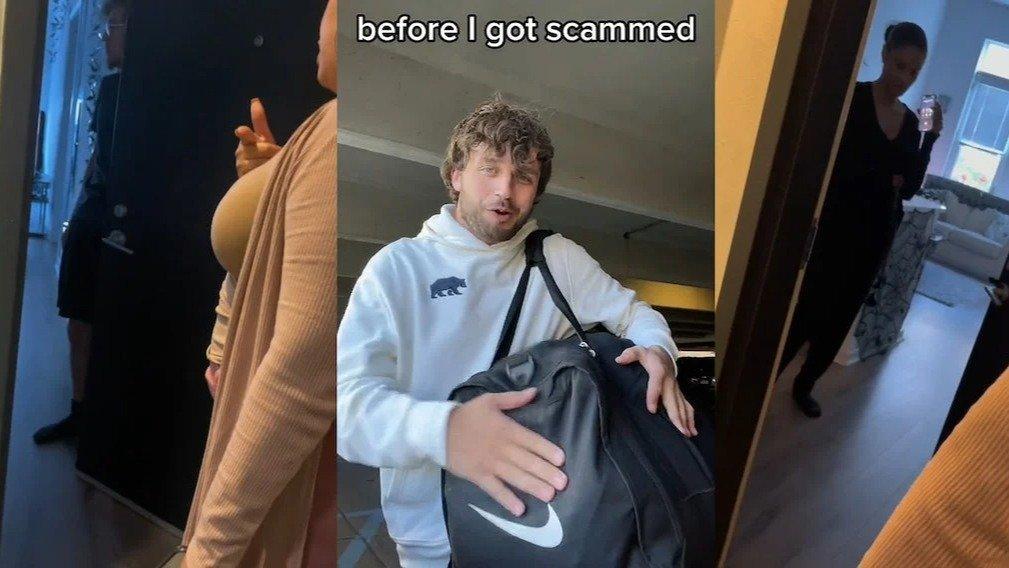 Man Gets Scammed Out Of $1000 By An Airbnb Host Who Listed An Occupied Rental
Airbnb rentals have become quite rampant as a great way for house owners to earn extra cash, as well as an easy solution for travelers. However, greedy individuals have hijacked the opportunity to scam unsuspecting travelers out of their money.
Article continues below advertisement
Man Scammed Out Of $1000
A TikTok user Austin (@_austin_wallace_) recently went viral after he shared his story of how he was scammed out of $1000 on an Airbnb. In a video with over 379,000 views, Austin documents his experience of arriving at an apartment he reserved in New York via Airbnb only to find out it is currently occupied. Austin had just moved to the city and had the renter's email and phone number.
However, when the renter is contacted, they deny knowledge of the situation despite having had contact with Austin prior to his arrival. Austin had paid the renter $1000 for a month's stay at the apartment. "Im not mad just disappointed Nina," he wrote via his caption.
Austin Is Not The First Victim
According to Nina, the leasing agent seen in the video, Austin was not the first. Issues like these had been ongoing in the apartment, and as such, the renter's lease was to be terminated the Monday following the events in the video.
"You guys have been doing this for a long time already. You're getting locked out as of Monday," Nina says regarding the renters. "How are you Airbnbing something you're renting? And you have a balance on your account. You're not even paying, and she wants to act like she's blindsided like she doesn't know what's going on."
Article continues below advertisement
TikTok Users React
Some TikTok users took to the comments to share their own Airbnb scam experiences.
"Same thing happened to me my first time moving to New York. @airbnb didn't do anything and I was out $982 which was almost half my monthly income..," a user claimed.
Some users also offered Austin advice while other users said the video discouraged them from using Airbnb.
Other Rental Scams
Per Curbed, since Airbnbs became a thing in 2008, it has been a thriving venture with listings on a rise. In May, New York Attorney General Letitia James gave out a warning against rental scams, advising people to be cautious and look out for red flags when booking a rental. After a former senior staff writer at Vice shared her story of a vacation to Chicago, where she got ripped off in a nationwide scam run by a grifter, the site received almost 1,000 emails from people who had similar experiences.
Most common among the stories was the bait and switch where scammers and Airbnb users were tricked into renting an apartment that was totally different from what they were shown. Others ranged from tricking people into paying for fake plumbing issues to being threatened into leaving a five-star review on the website.