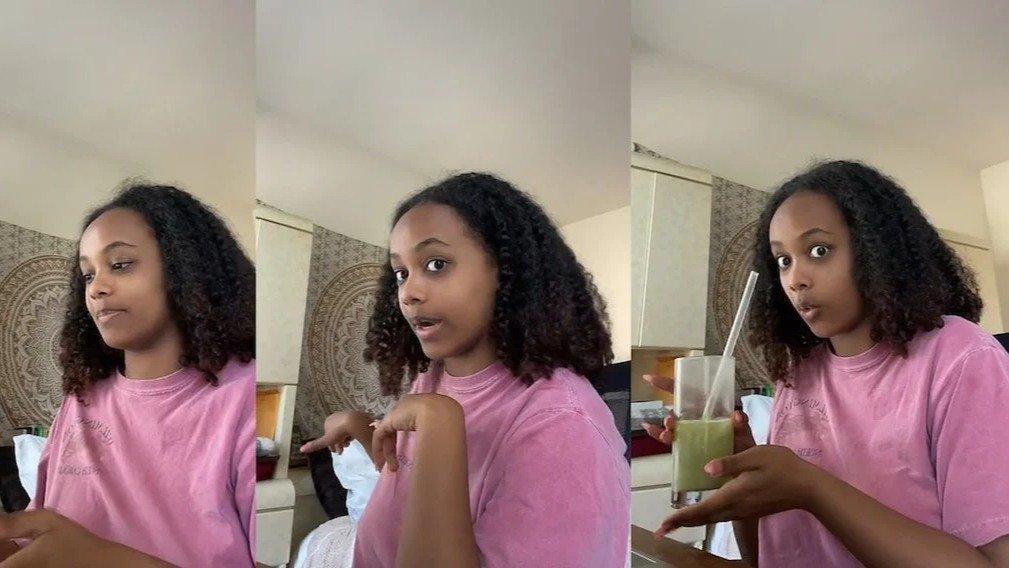 Remote Worker Slams Influencers And Shows What It's Really Like Working From Home
With the rise of influencers and content creators working from home, many videos on TikTok have glamorized WFH routines. They show "aesthetic" videos with clean workstations, iced lattes, and expensive candles - which all make WFH life look perfect.
But, that's not the case for all WFH employees, says TikToker Eden Yonas (@edenkyonas). Eden called out the influencers on the app who heavily curate their content. "Everybody who works from home and is an influencer on this damn app knows how to make their work-from-home life aesthetic," she says. "Well, let me show you what it really looks like."
To expose the unrealistic standards on TikTok, Eden explained what her work-from-home routine is like in a viral video that has gained over 200,000 views.
Watch the TikTok video below.
Article continues below advertisement
This Is What Real WFH Is Like
"Well, let me show you what it really looks like," Eden says in the video, where she is sitting in front of her desk, make-up free and wearing an oversized tee.
"It's me, whatever drink I decide to cradle for the entire day," she explains, saying that sometimes she gets multiple drinks too. "It's me, this desk, and this computer. That's it, straight up in the PJs that I wore last night."
Eden continues to say that real work from home is mostly rolling out of bed, sitting in front of the computer, and rolling back in bed.
"That's real work from home," she argues. "'I wake up in the morning. I go to Starbucks. I come back home'…None of that…I roll right out of that bed and I sit my ass in this chair and I clickety-clack. 9-5."
The Pandemic Has Dramatically Changed Work Landscapes
According to the United States Census Bureau, the number of people who have shifted to working from home has tripled within the past three years.
"Work and commuting are central to American life, so the widespread adoption of working from home is a defining feature of the COVID-19 pandemic," says statistician Michael Burrows.
"With the number of people who primarily work from home tripling over just a two-year period, the pandemic has very strongly impacted the commuting landscape in the United States."
Article continues below advertisement
Thank You For Keeping It Real
While there is nothing wrong with romanticizing your life, heavily curated feeds can set unrealistic standards, negatively impacting mental health.
Many TikTok users found Eden's video relatable and felt grateful for the realness.
"Same!😂 Thank you for keeping it real and showing folks what it's really like. 😁," one person commented.
Most People Agreed
"Chile I work from the bed," another one said.
"Facts!!!! People be doing too much. The most I do is walk to my office which is my guest room/workout room."