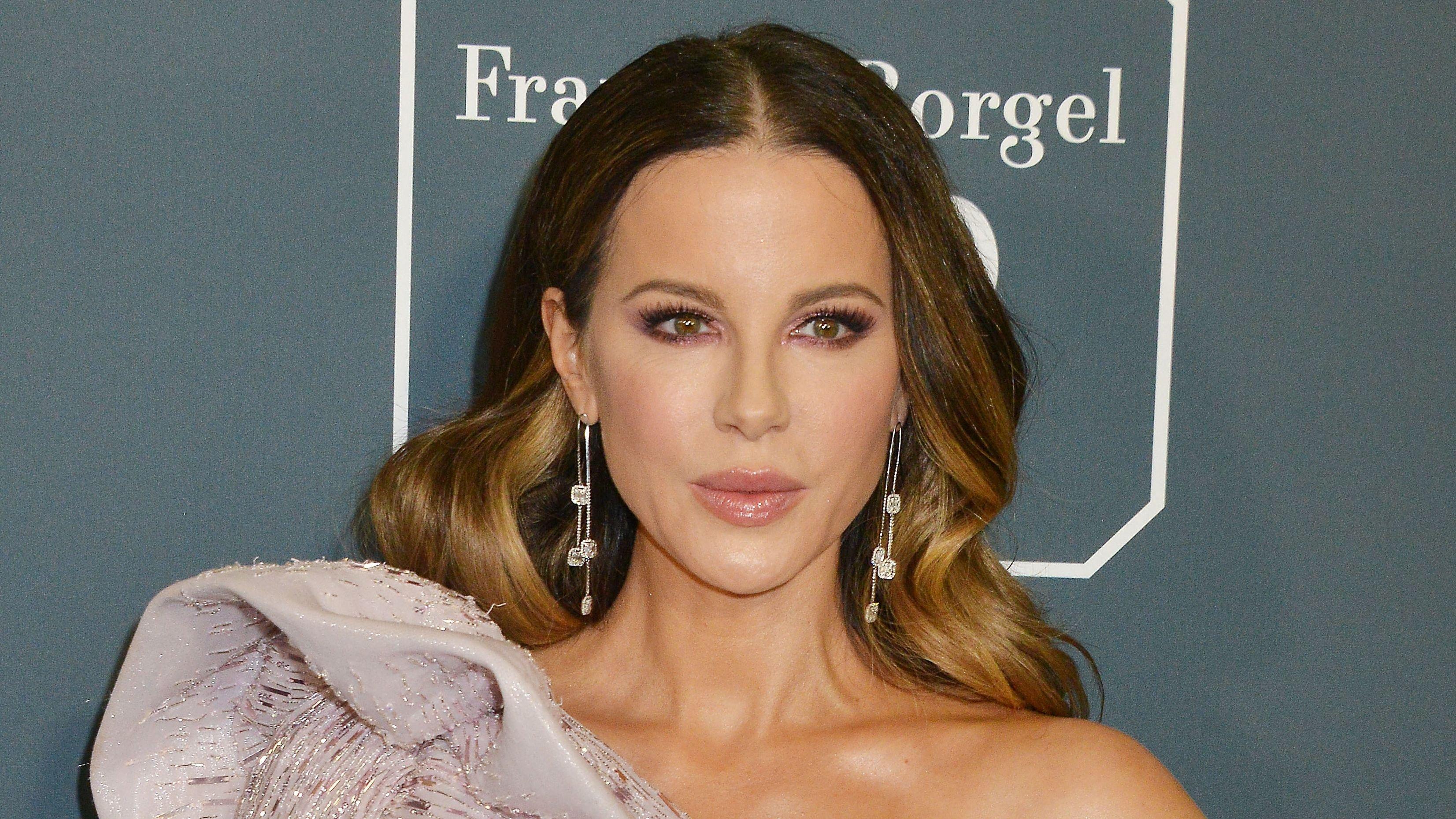 Kate Beckinsale Shows Off Her Amazing Legs In A Bikini And High Heels
Kate Beckinsale, 49, will always be funny, especially if she keeps her witty captions and cute pictures coming on Instagram. The actress had a fun-filled summer with her friend, Gabriella Claire Morpeth, a Hollywood stylist, and they played dress-up all summer long. In her latest internet share, Beckinsale joked about childbirth as she posed with Morpeth at her poolside.
Article continues below advertisement
The Birthing Process
Beckinsale wore an orange bandeau bikini top with platform sandals showing off her toned, long legs. The actress sat on the edge of her pool lounger and spread her legs open as though she was crowning in a black floral sundress between her legs.
The position looked like Beckinsale was birthing Morpeth and the actress proved it with her caption saying, "Birth of the Infanta." Both wore black sunglasses, but the actress tied her dark blonde hair into a ponytail while the stylist wore hers long and curly in a platinum blonde shade.
Underwater Expedition With The Gang
Last week, the duo debuted their mermaid fins in a new post alongside a cute dance they made. On Saturday, they took it up a notch and moved from the pool beds to the beach, cosplaying real mermaids.
Beckinsale then switched her fins for snorkeling gear to explore the ocean depths. The subsequent slides showed that she had her daughter, Lily, with her on the summer vacation trip. The actress also changed into other swimwear and coverups (perks of being friends with a stylist.)
Article continues below advertisement
The Most Magical Time
Lily encouraged her mother and Morpeth, calling them gorgeous, beautiful, sexy women, and said they were having a good time as they should. At that point, Beckinsale and her friend had changed back into their mermaid fins, with the actress pairing it with her orange bandeau top and Morpeth choosing a black one-piece. The Underworld alum added,
The most magical time with the best gang 💕especially my underwater daughter 💕💕💕.
-
Luxe Living With Willow And Clive
Beckinsale's cats Clive and Willow were noticeably missing from the fun, but there's no doubt they were relaxing at home. The housecats know how to have as much fun as their human owner, thanks to a long time of co-habiting.
Before her trip with Lily and Morpeth, Beckinsale had a relaxing pool time with them during the summer. They lay on floaties and enjoyed the warm weather, as seen in the post above.