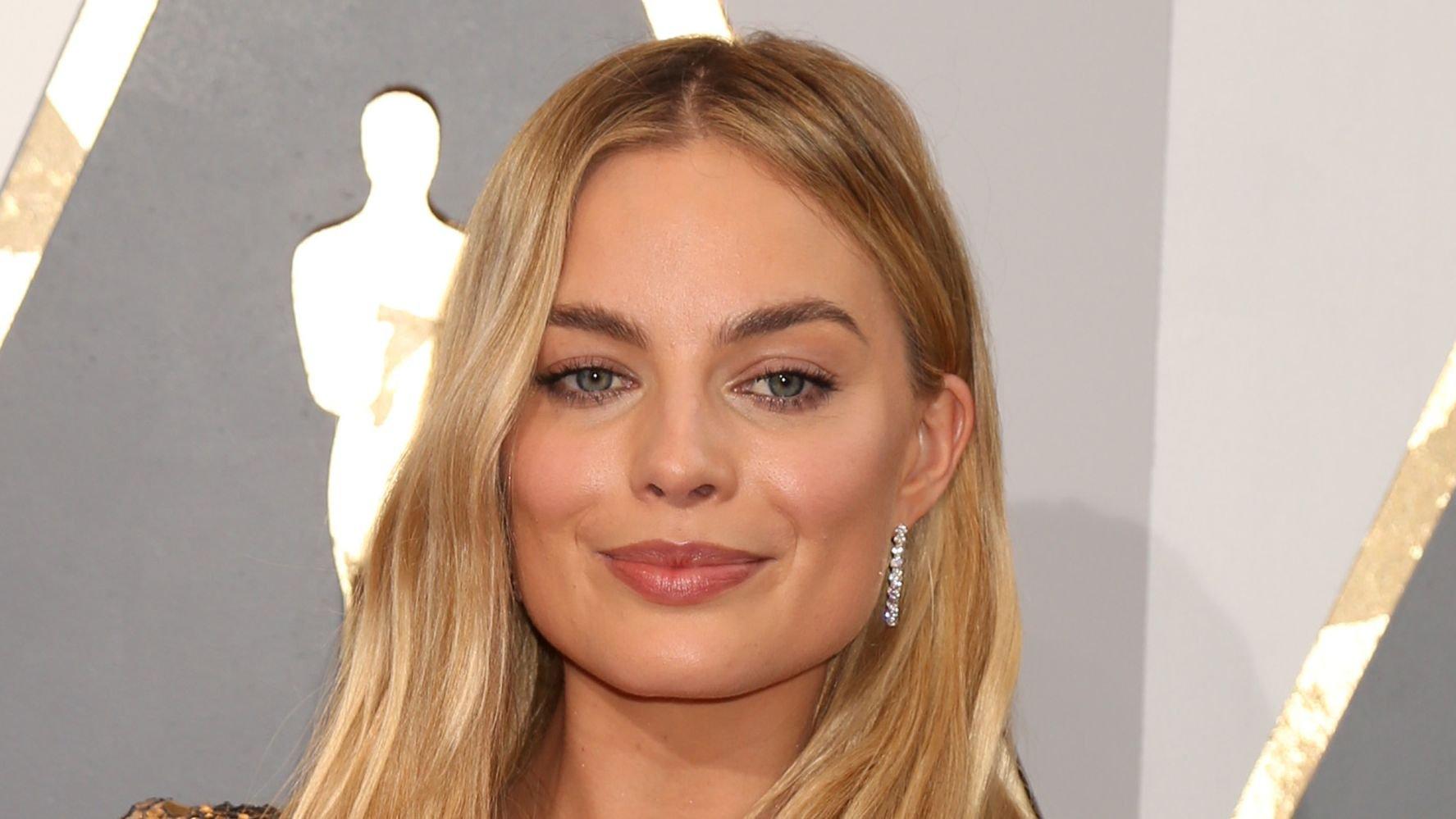 Margot Robbie Stuns In A Cape And Cut-Out Dress
Margot Robbie is about to have a busy cinema run with the back-to-back release of her latest movies. The actress deleted social media to focus on film productions. Now that it's time to promote the releases, Robbie's fan pages have taken over the internet updates of her wardrobe on the red carpets. She recently attended the London premiere of Amsterdam with her co-stars Christian Bale, John David Washington, Rami Malek, and Andrea Riseborough, all dressed in black outfits.
Article continues below advertisement
All Black At The London Premiere
Robbie wore a black dress with a cutout cropped top figure-hugging maxi skirt, a thigh-high center slit, and a flowing mock neck cape. The top had double circles cut out on the center below a short v-neckline while a wide cutout baring her midriff joined it to the skirt. She accessorized the look lightly with silver earrings and rings while she completed the simple ensemble with her blonde hair worn down in a wavy style.
The Entertaining Trio
The film features more stars, including Award-winning actress Anya Taylor-Joy, Grammy-winning singer Taylor Swift, and veteran comedian Chris Rock. Although it's not premiering in the U.S until Oct. 7, the international tours are already underway, and the reviews are fantastic.
The lead characters are Robbie, Bale, and Washington, making quite the team. Their off-screen chemistry is a testament to their flawless on-screen delivery.
Article continues below advertisement
All About Amsterdam
Amsterdam is an action-comedy that tells the story of a war nurse, Valerie Voze (Robbie), who gets entangled with Burt Berendsen (Bale) and Harold Woodman (Washington), thus forming a friendship with them.
The trio land in Amsterdam and become murder suspects after a night of fun in the city. From the trailer, they deny all involvement in the murder while the investigative detectives try to nail them.
Much effort went into making this movie, including the costume of Robbie, a natural blonde with brunette hair.
A Fully Packed Year
Robbie's other movies to look out for in 2023 and 2024 are Babylon, another period movie where the actress stars in the Roaring 20s. In Asteroid City, she's in the 1950s alongside Scarlett Johansson and Tilda Swinton.
The actress would also become the most famous plastic doll of all time, Barbie, in the eponymous movie next year. With a resume consisting of The Wolf of Wall Street, Suicide Squad, Tarzan, and Focus, there's no doubt about her ability to pull off each character in her upcoming movies.