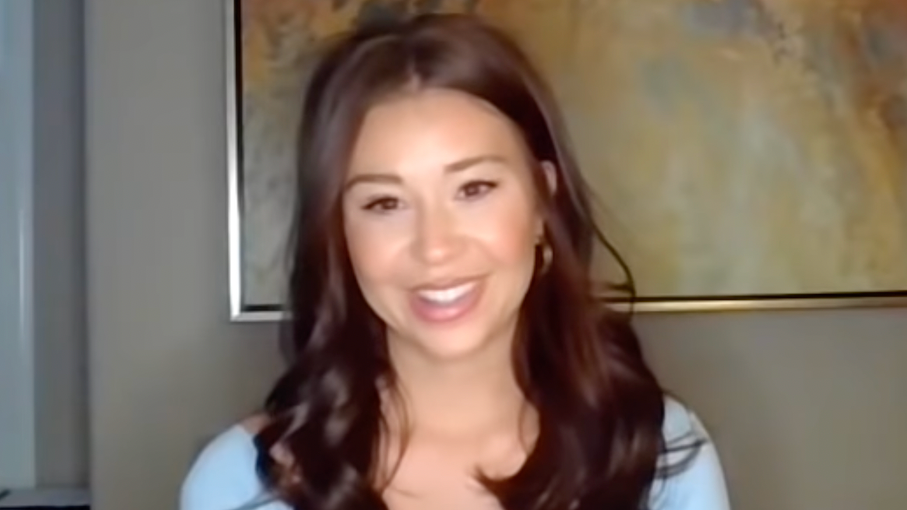 'The Bachelorette' Star Gabby Windey Discusses Relationship With Erich Schwer After Leaked Texts
The Bachelorette star Gabby Windey is having quite the week despite getting engaged to her boyfriend, Erich Schwer. The couple "hard launched" their relationship the week after her Dancing With The Stars performance. Unfortunately, Schwer's skeletons left the cupboard, and his text messages with his ex leaked online.
He confessed to what he couldn't deny and redirected focus to his relationship with Windey. he said,
Article continues below advertisement
I want to own that 100 percent. I do not have any hard feelings for this girl. It's a mistake I made on my part.
-
To know what Windey had to say, keep scrolling
Article continues below advertisement
Moving In Together
So we're both in L.A. right now, he has a lease that I think he's going to finish out and we're going to move in together.
-
Windey says she doesn't know why she loves him even though she may not always like him. She told Kelly and Ryan she fell in love with his goofiness and friendship and that he makes her feel safe.
When asked if she was confident in their relationship, she said yes, even though it seemed crazy. She admitted that his rhetoric was harsh before the show, but they've moved past it.
Here's The Tea
Of course, you're wondering about the texts, so we'll dish the gist and spill every titbit we know. According to the ex-girlfriend, a single mother, Erich spent time with her (and her child) before The Bachelorette show. He persuaded her with roses saying she'd always be on his mind (clearly, he lied to her or is lying to Windey.)
The ex-girlfriend spoke up via her Instagram, and a The Bachelorette fan page captured the moment.
Article continues below advertisement
Moving On From Drama
About his annoying qualities, she jokingly said everything. When asked if he gets jealous about her DWTS performances, she said he's okay with the situation.
She couldn't speak much on his possible career change but said he's been through a lot and would make the best decision for himself. Windey admitted that she wasn't sure Schwer would stick to Real Estate. "Would she go through the whole process again?" Yes.
Getting Engaged
Schwer and Windey announced their engagement on Sept. 21 with cute pictures of themselves posted on their individual Instagram feeds. Whereas The Bachelorette captioned her post a simple, "Hard Launch," her fiancé wrote more and declared his love saying,
How 'bout that ride in?❤️ u stupid.
-
However, a goofy picture of Windey in sunglasses surprised her, causing the DWTS star to write,
You're [dead] to me for the sunglasses selfie.
-