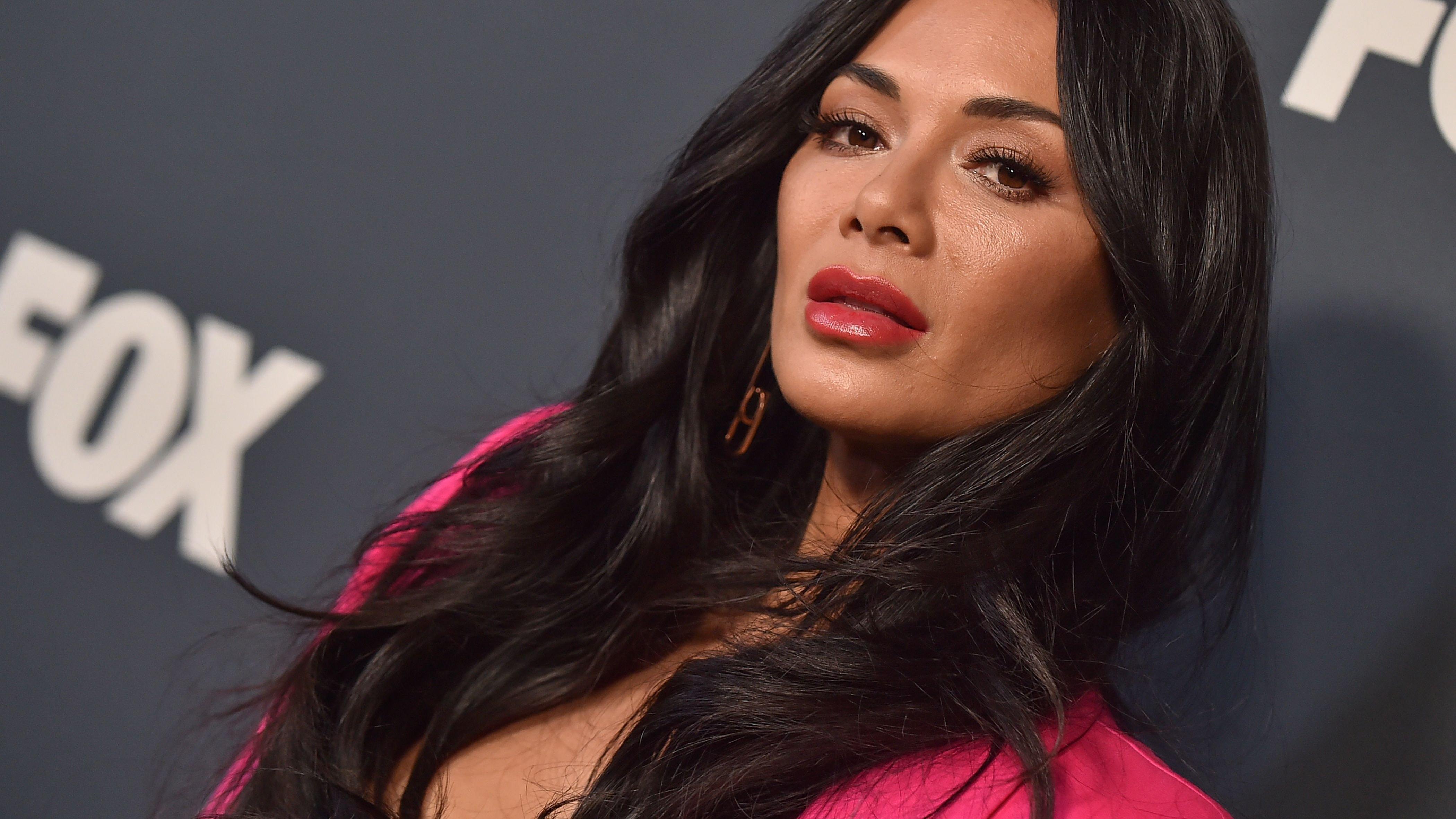 Nicole Scherzinger Sets Pulses Racing As She Smashes Jackhammer In A Crop Top
Nicole Scherzinger certainly possesses a lot of talent; however, compared to her singing prowess and attractive appearance, her sledgehammering ability is nothing. Who knew the former pussycat singer could wield all that strength with that cute hand?
The Masked Singer judge, 44, travels back to her native Hawaii for the Secret Celebrity Renovation season 2 finale to surprise her grandparents with a unique home makeover.
Scherzinger attributes her exposure to the worlds of singing and dancing and her upbringing to her grandparents, whom she refers to as "Tutu" and "Papa."
Article continues below advertisement
Welding The Sledgehammer Like A Pro
The most recent episode's various previews showed Nicole destroying her grandparents' house, smashing through dividing walls with more hardware, and using a pneumatic hammer against the old tile floors. When brandishing the object, the singer didn't hold back.
She joked in the playful caption that it was her response to being told she "couldn't have another glass of wine at dinner" in the post. Nicole displayed her abs in the video while wearing a white crop top with her toned midriff, ripped mom jeans, and white platform sneakers.
She jokingly captions one of the videos where she uses a hammer to smash up the kitchen counter, writing on Instagram, "When my boyfriend says I can't have another glass of wine at dinner."
DIY Renovations
The X-Factor judge additionally shared a touching photo of herself with her grandparents on her insta story along with the words "Ohana," which means "family," and the words "This moment meant everything to me." The native Hawaiian relished the joyous occasion as she gave her grandparents the keys to their newly renovated house.
Article continues below advertisement
Worry Less, Paddle More
This 44-year-old singer and actress are as strong as she is gorgeous with core strength like that. There isn't a wave that can topple her! In a recent Instagram post, Nicole put her sense of balance to the test as she rode a paddle board across the water, gliding like a real mermaid. She wastes no time showcasing her super-defined abs and toned legs in a blue bikini that complements the sky and water around her. Ideal in every way.
A Fitness Prodigy
Dedication is vital when it comes to Nicole's fitness regimen. She appears to be constantly pushing herself in the gym, based on her Instagram. In this workout video, she adds bands and weights to increase resistance. That burns your entire body, man. To strengthen and tone her whole body during each workout, Nicole incorporates a variety of exercises into her fitness routines, such as jumps, lunges, and treadmill sprints.