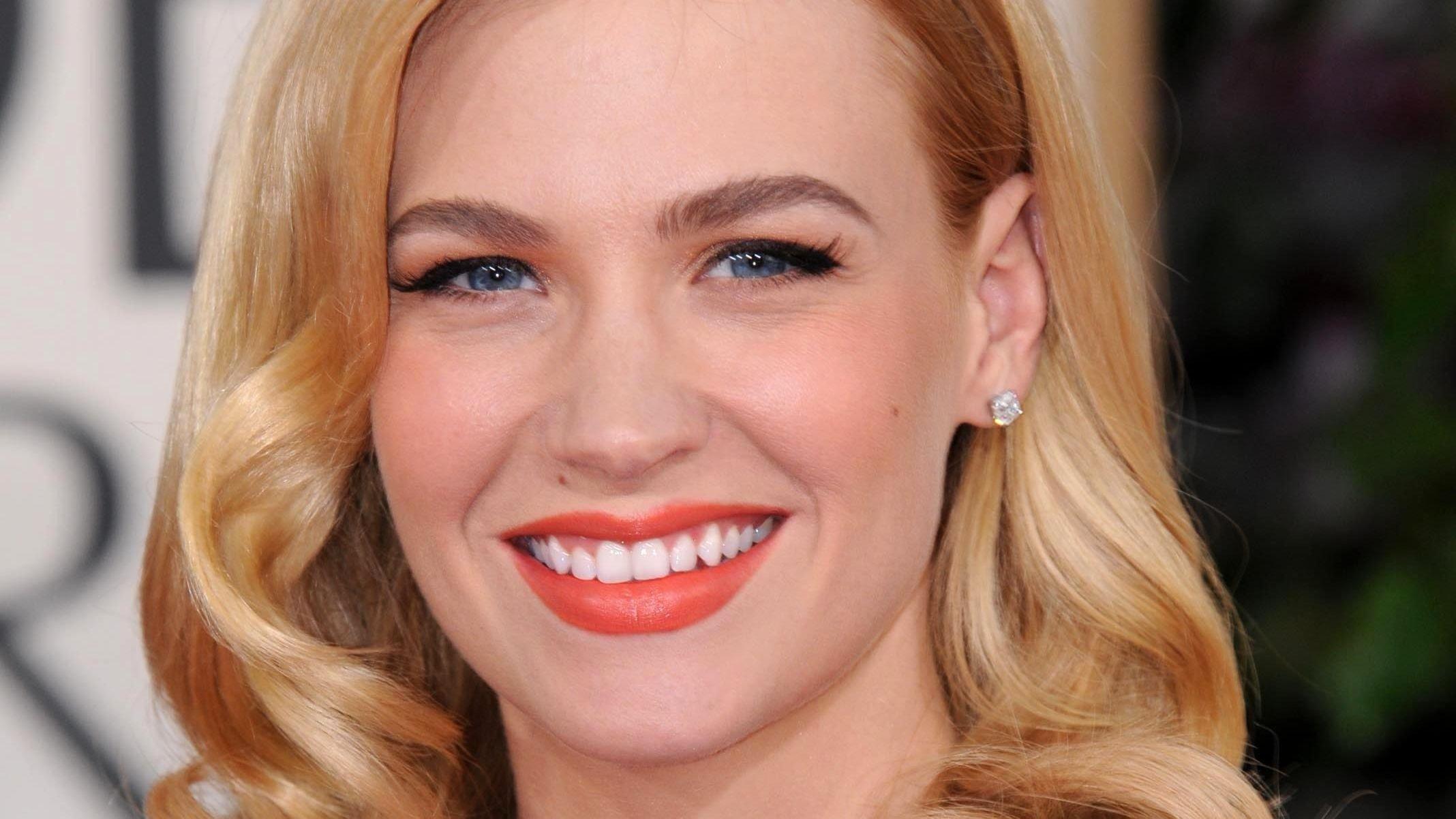 January Jomes Stuns In Bikini While Drinking Beer On A Lake!
January Jones is finally out of the house in her latest Instagram share as she spends time with her sisters. The 44-year-old actress is an avid social media user, but she only shares what she wishes on her feed, so it's hard to certify that she hasn't left her house in a while. However, she shared her recent sisters trip with her one million followers showing that the Jones sisters soaked up the last bits of summer before plunging into the Fall season.
Article continues below advertisement
Sisters Day Out (Goodbye Summer)
Jones looked fit in her mix-match bikini worn underneath a grunge look of unbuttoned distressed shorts and a white short-sleeved shirt with frills. Her bikini bottoms were high-waist nude leopard prints, while her top was a halter neck red floral design.
The Mad Men alum accessorized her look with delicate jewelry, wide-framed black sunglasses, and a white face cap over her short blonde hair. Her siblings, Jina and Jacey, joined her for a group selfie cementing their family time in the picture.
New Movie Soon
Although Jones has rarely appeared in movies following the end of Mad Men in 2015, she's returning to the big screen after a few stints on TV from 2017 - 2020. The Emmy award-winning actress would star alongside Jamie Foxx and Nikolaj Coster-Waldau in the movie adaption of Boston Teran's occult thriller, God is a Bullet.
It tells the story of a Police detective who quits the force to avenge his dead ex-wife and kidnapped daughter taken by Satanists. After changing his appearance by getting new tattoos, he goes undercover into the cult.
Article continues below advertisement
Happy Birthday Xander
Jones celebrated her son, Xander Dane's birthday on the 14th of this month with a quirky photo of herself. She's done a great job of keeping him away from the internet and continues doing so even on special occasions hence her choice to share a picture of herself.
Jones wore a multicolored sweatshirt and orange sunglasses that'll make her inner child rejoice. She sarcastically added that his growing old doesn't bother her when, in fact, it does (ever so slightly.) She wrote,
My son is 11yrs old today! I'm coping just fine(obviously), with grace and reflection.
-
Xander Pampers Mom
Although he's not shown on her Insta, Xander's presence was felt this summer when he decided to treat his mum to a yes day. Jones made the most of the moment and documented it for future reference.