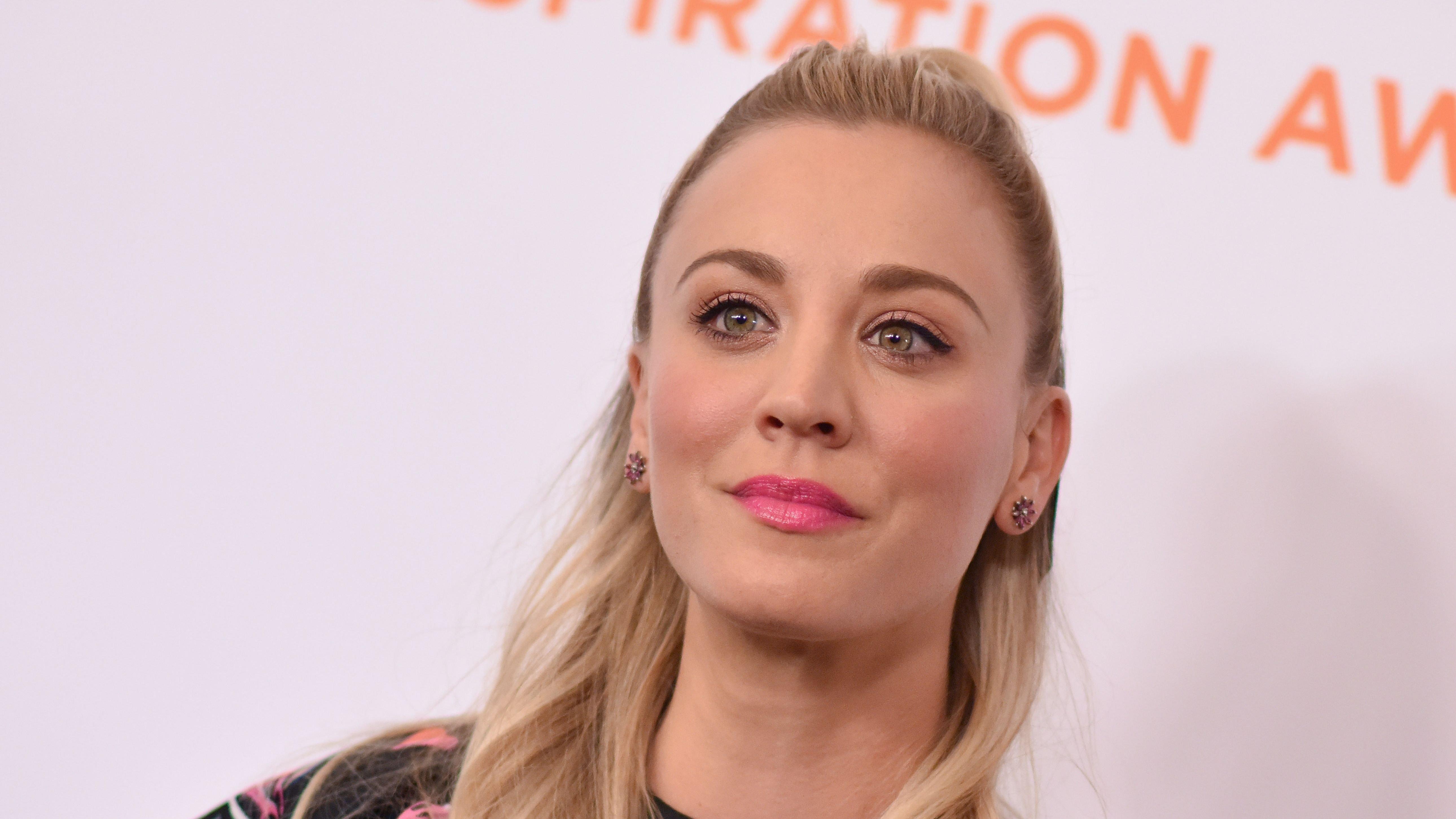 'Best Moment Of My Life': Kaley Cuoco Gushes Over Boyfriend At 'Meet Cute' Premiere
The Ozark actor and the Flight Attendant actress made their relationship "Instagram official" at the beginning of May this year. The 36-year-old actress recalled when she first met Tom Pelphrey that "the world stopped." Their relationship news was announced a few months after Cuoco and Karl Cook's three-year marriage ended in divorce in September 2021, and the news was welcomed with heartfelt posts on both of their Instagram accounts. Since then, the couple has not hesitated to share PDA-filled pics on both pages.
Article continues below advertisement
Love At First Sight
In an exclusive interview with Extra, Cuoco discussed her romantic comedy Meet Cuteat its premiere with her co-star Pete Davidson. She discussed her feelings following her initial encounter with Pelphrey at the Ozark premiere, a crime drama series.
We have the same management team. My manager actually took me as her guest to the Ozark premiere, and I met him there. It was like the angels started singing. I was like, 'Hallelujah!' It was very magical… it was perfect.
-
Kaley expressed it's no surprise as we all know Kaley to be a firm believer in love. However, Cuoco acknowledged a year before meeting Tom that life had been challenging for her, she needed some time to reflect on her life and seek therapy, and that Tom had entered her life at the ideal time.
Red Carpet Debut
The love story between Cuoco and Pelphrey is still widely circulated on social media. At the 2022 Emmy Awards ceremony, the stunning couple graced the red carpet. The couple's attendance at the occasion together marked a significant turning point in their relationship and red carpet debut. The 36-year-old actress wore a custom pink Dolce & Gabbana gown with floral embellishment covering the front of the exquisite dress, and her handsome boyfriend looked sharp in a black suit and black tie.
Article continues below advertisement
Emmy Couple
Who needs just one Emmy-nominated celebrity when we can have a couple? They do embody a power couple in the truest sense.
For Cuoco and Pelphrey, who are both nominated for awards on Monday, it's a big night. The former is up for outstanding lead actress in a comedy series for her work on The Flight Attendant and the latter is up for outstanding guest actor in a drama series for his work on Ozark.
Kaley's Take On Getting Married Again
Kaley Cuoco told Glamour in April how she feels about getting married again:
I will never get married again. I would love to have a long-lasting relationship or a partnership. But I will never get married again. Absolutely Not. You can literally put that on the cover. But I believe in love because I've had incredible relationships.
-