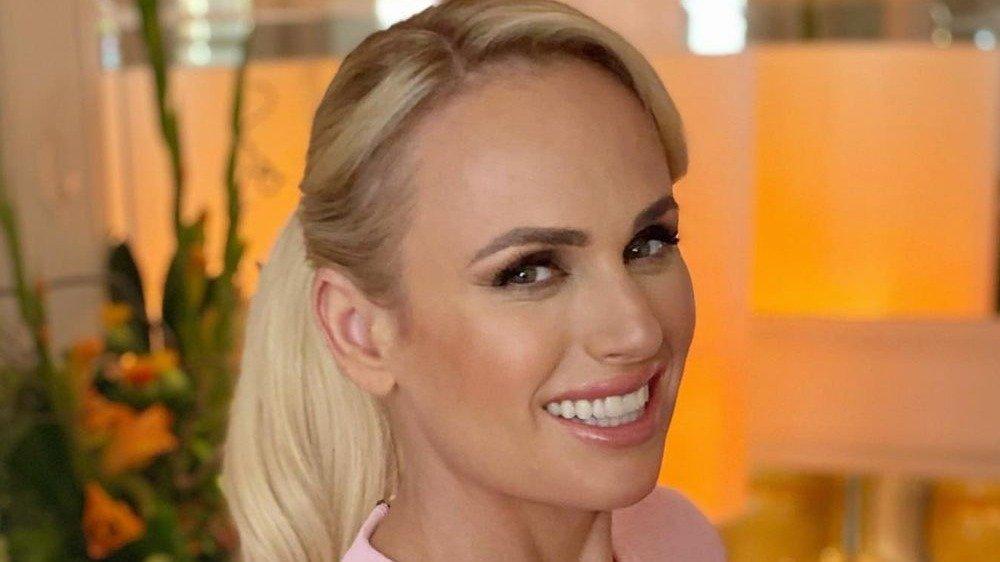 Rebel Wilson Looks Incredible In A Plunging Swimsuit After Shedding 77 Lbs
Rebel Wilson's incredible weight loss has become an inspirational point for fans worldwide, and the 42-year-old actress knows that. She shares her journey as often as possible to encourage her internet followers, via Instagram including her diet and fashion style.
Last week, the actress spoke with People at the Kate Spade fashion show about her growing confidence and obsession with the color Pink. She cited Barbie and Reese Witherspoon's Elle Woods character in Legally Blonde as her inspiration. "I just love Pink," she said.
Article continues below advertisement
Last Days Of Summer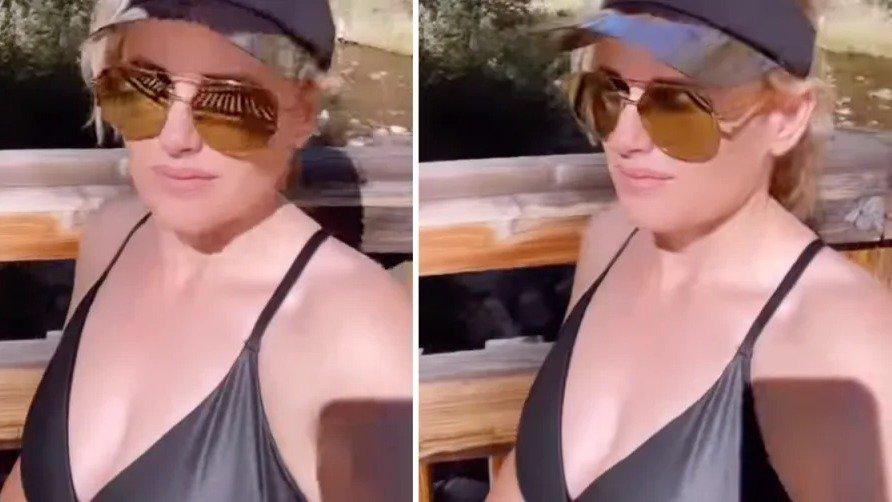 The Australian actress now shares pictures of her body clad in a bikini or other forms of swimsuits freely. Last weekend, she enjoyed pool-time as she soaked in the last bits of summer in a black one-piece swimwear. Its plunging v-neckline flaunted her cleavage while the dark shade of the swimwear highlighted her fair skin. Wilson covered her hair with a black face cap and amber-colored sunglasses.
Health Is Wealth
She's focused on maintaining her 77-pound weight loss by committing to a healthy lifestyle. Wilson says health is wealth and she lodged in the Viva Mayr wellness center to rejuvenate after a busy period working on new movies.
Although the actress faced slight difficulty following her weight loss, because casting directors were used to the funny fat girl persona she built for herself, she's proven she can still be hilarious regardless of her size.
Article continues below advertisement
Backlash Over Caption
Wilson's vacation in Viva Mayr, Austria caused an uproar amongst her fans due to its expensive treatments. Her caption saying "health is wealth" triggered some followers because they couldn't afford the $3,000/night standard fee the wellness center requires. Some commenters rose to her defense saying she's rich enough to afford the care, so why shouldn't she treat herself to the best? The person wrote,
She is incredibly talented, motivated and successful. Do you want her to hide her resulting financial success so as not to provoke your hyper jealousy? Don't make your problem look like her problem.
-
Last Day In Viva Mayr
Wilson enjoyed her time at Viva Mayr, and capped the experience with a post of herself on a boat wearing a three-piece pink swimwear that'll make Barbie and Elle Woods proud. She wore a low-cut bandeau top with a knotted bow on the front paired with a high-waist bottom accented with white buttons and a short jacket.
She finished the look off with round white-rimmed black sunglasses ad let her hair down to fly in the ocean's breeze.