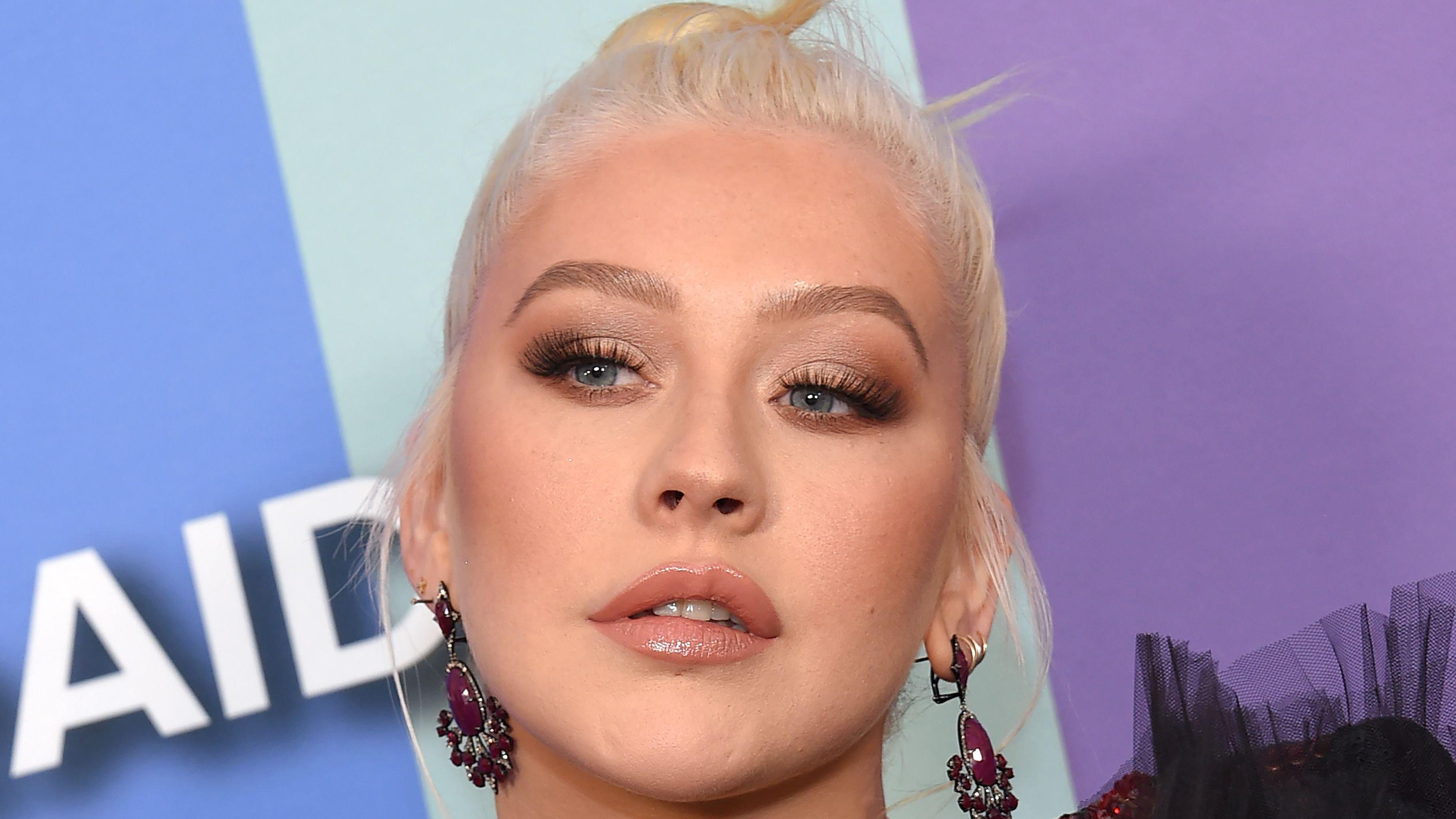 Christina Aguilera Stuns In Compilation Video To Celebrate Latin Heritage Month
Christina Aguilera intentionally decided to celebrate her heritage at the beginning of the year by surprising fans with a three-part Spanish music album. The self-titled album Aguilera came in three extended plays, La Fuerza, La Tormenta, and La Luz, all celebrating her growth as a woman.
From the costume to the lyrics and samples, Aguilera honored her roots, and the response proved she was on the right path.
Article continues below advertisement
Reflecting On Her Success
Aguilera made a compilation on Instagram, of excerpts from her first Latin album Mi Reflejo and her recent Aguilera clips comparing her growth over 20 years. The singer said,
Mi reflejo, I mean that was such a beautiful experience and time in my life. First coming out on the scene, still green, still getting to know myself, young girl baby Christina, now coming back to Spanish music, which has always been a priority for me coming back as a mother as a grown woman, being able to share this with my kids, the stories that I have and the growth that I've had since Mi Reflejo is a beautiful [beatiful] thing.
-
Fans and friends, including Vanessa Bryant, dropped words of encouragement and happy emojis in the comments. You can get a CD for less than $10 on Amazon.
Celebrating Hispanic Heritage
Reflecting on this special milestone just in time for the start of . 22 years ago I released my Latin Debut, Mi Reflejo.
-
It's hard to believe it's been 22 years since her debut album considering the immense success Aguilera experienced in the industry. She continued saying,
Being able to celebrate my heritage and revisit singing in a beautiful language so close to my heart this year has meant so much to me.
-
Knowing she could've only achieved all she did with her fans, the singer ended her caption with,
Thank you fans and fighters… for always supporting me, my music and my passions.
-
Article continues below advertisement
Earning 7 Latin Grammy Nods
Aguilera earned seven nominations at the Latin Grammy Awards for her work on Aguilera. Her nods include Album of the Year, Best Traditional Pop Vocal Album, Record of the Year, Best Regional Song, and Best Urban Fusion/Performance.
She also received the Spirit of Hope award at the Latin Music Billboard Awards, joining the late Selena Quintanilla as a recipient of the prestigious award.
Worldwide Tour With Aguilera
Aguilera's performance this summer was exhilarating from Pride Parade in the US to the UK. Of course, none of it would be possible without her fans and Aguilera never misses a beat when appreciating them. See Aguilera relax when she's not working here.