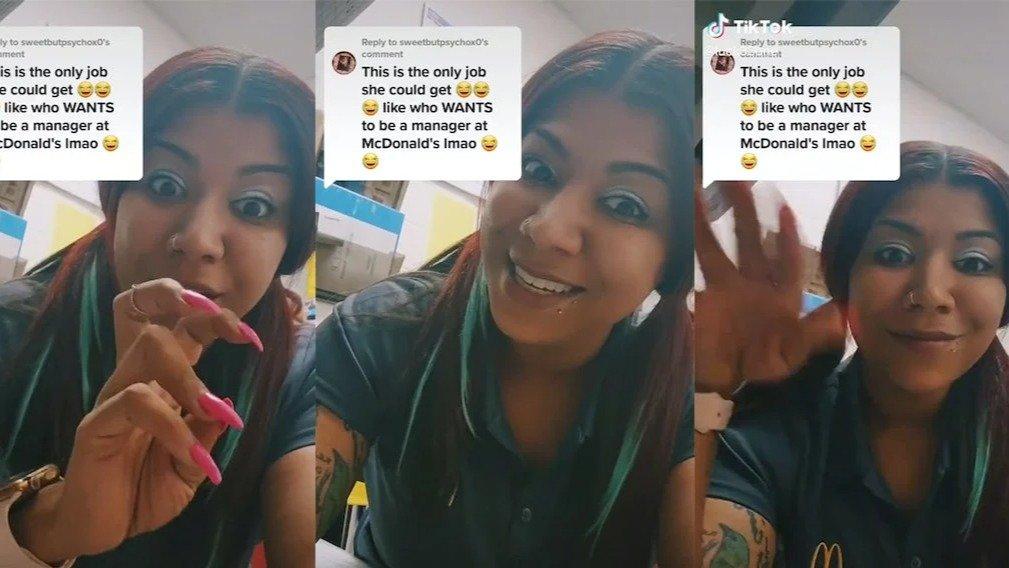 McDonald's Manager Praises Salary And Calls Out Job-Shamers
I don't know about you, but I enjoy making six figures. I enjoy getting bonuses. I enjoy my job.
-
Article continues below advertisement
A TikTok user (TikToker), @luck33one, went viral last week for defending her managerial position at McDonald's against job-shaming comments. Job-shaming is when people make fun of a person's livelihood and is often directed at menial workers.
In this TikToker's video, she faced a commenter who asked,
This is the only job she could get like who WANTS to be a manager at McDonald's? lmao
-
Article continues below advertisement
Defending Her Career Move
Look how cute you are job-shaming... Considering that we're world's largest restaurant chain, and we're in over 100 countries, apparently a lot of people want to be managers at McDonald's and every single one of those McDonalds require a General Manager.
-
She stood up for her colleagues, emphasizing the importance of their job roles. She also added that it took hard work for her to get into that position. The TikToker also had fellow workers rally in support of her comments.
Being A General Manager Is Hard Work
The 42 secs TikTok now has 968,000 views with 143,400-plus likes, 9781 comments, and 899 shares. It appears several people agree with the TikToker who added,
...and I didn't just 'get' my job. I invested in it like a career, because that's what this is. I'm a salaried employee. I don't know about you but I enjoy making six figures. I enjoy getting bonuses. I enjoy my job.
-
Supportive replies like, "A BAG is a BAG!!!!" and "Tell [them]! There is dignity in all work!" filled the comment section.
Article continues below advertisement
Commenters Rally Behind The TikToker
One of the replies corroborated her claims saying,
Like literally. I made $98,000 last year managing a gas station. I get people who job shame all the time and I'm like okay.
-
It got over 5,000 likes and 143 more replies encouraging honest work and contributing to society. One commenter pointed out the irony of job-shaming saying,
People act like something is wrong with food service employees but expect perfect service when they go get food…😂 like.. huh?!
-
Spreading Awareness About Honest Work
According to Glassdoor, a lead high technician earns about $56,527 per annum while General Managers earn higher at $96,000/yr. The TikToker ended the post saying,
So, you can keep laughing your ass off while I keep going to the bank.
-
One thing her post did was spread awareness about honest workers and remind people that menial jobs are part of a bigger system.