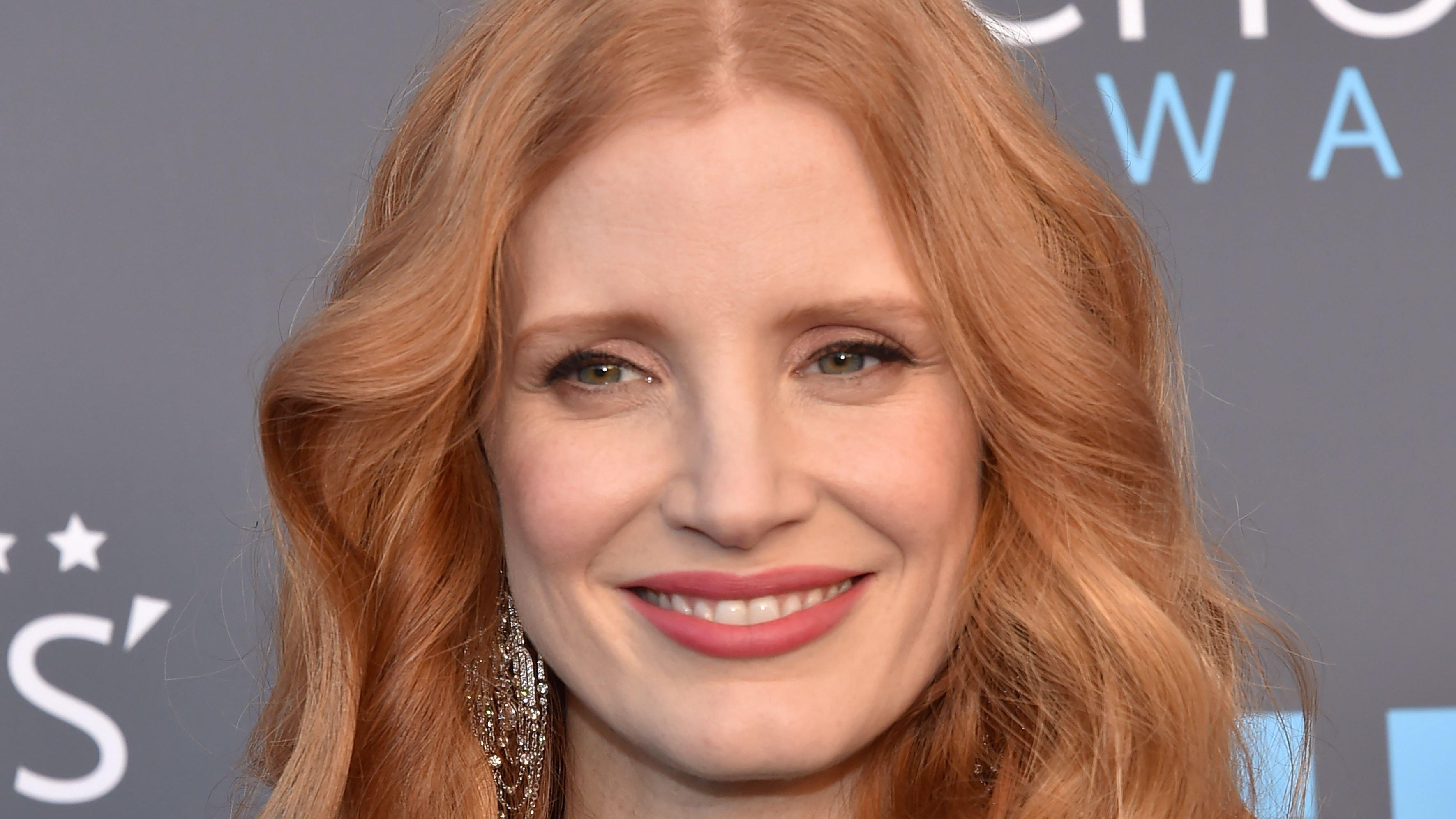 Jessica Chastain Attends 'The Good Nurse' Premiere In Sultry Red Jumpsuit
It's movie season, and Hollywood stars are touring the world with their new productions, including Jessica Chastain, promoting Netflix's The Good Nurse. She stars in the movie opposite another veteran Oscar winner, Eddie Redmayne, and they've had a blast shopping their film together.
They stopped at the Toronto International Film Festival last week, and Chastain spent some time with her fans outside the theater before sauntering indoors. She made a compilation of her trip and shared it with her Instagram followers tagging the video,
Article continues below advertisement
My favorite part of The Good Nurse premiere.
-
The Best Of TIFF
Chastain switched things up and wore a red jumpsuit with a thin bejeweled strap forming an X on her back while the pants ran wide. She styled her red hair in a messy low bun and kept her makeup light.
Although the Oscar-winning actress went for a subtle, casual, formal look, her co-star suited up in a plaid blazer and green wide-leg pants.
He paired his pantsuit with a white shirt, black tie, and formal shoes. If it wasn't already evident in her post, Chastain mentioned her love for the TIFF and thanked the organizers for including The Good Nurse in this year's showing.
Article continues below advertisement
All About The Good Nurse
The Good Nurse is a true crime thriller about a serial killer, as told by Charles Graeber in his 2013 book, The Good Nurse: A True Story of Medicine, Madness, and Murder. Chastain plays Amy Loughren, the love interest of the killer, Charles Cullen, both nurses in New Jersey.
Loughren grew fond of Cullen due to working long hours together. However, she quickly noticed an odd pattern of death among Cullen's patients. Loughren played a significant role in helping the government arrest Cullen, and he confessed to 29 murders.
Critics Approved
Although it's not yet available on Netflix for streaming worldwide, critics have mostly good things to say about The Good Nurse, especially Chastain and Redmayne's performances. The movie already has an 87% approval on Rotten Tomatoes and 7.6/10 on IMDb.
Look out for Nnamdi Asomugha and Noah Emmerich, who plays the detectives looking to nail Cullen.
More Of Chastain Coming Soon
Chastain would also feature in the upcoming movie Mother's Instinct alongside Anne Hathaway, where both play friends turned enemies. The source material for the movie is Barbara Abel's Behind the Hatred. Another upcoming picture featuring Chastain is the highly-anticipated Memory with Peter Sarsgaard. Keeping the plot under wraps adds to fans' curiosity about the movie. One thing's sure; there'll be enough of Chastain to go around next year.