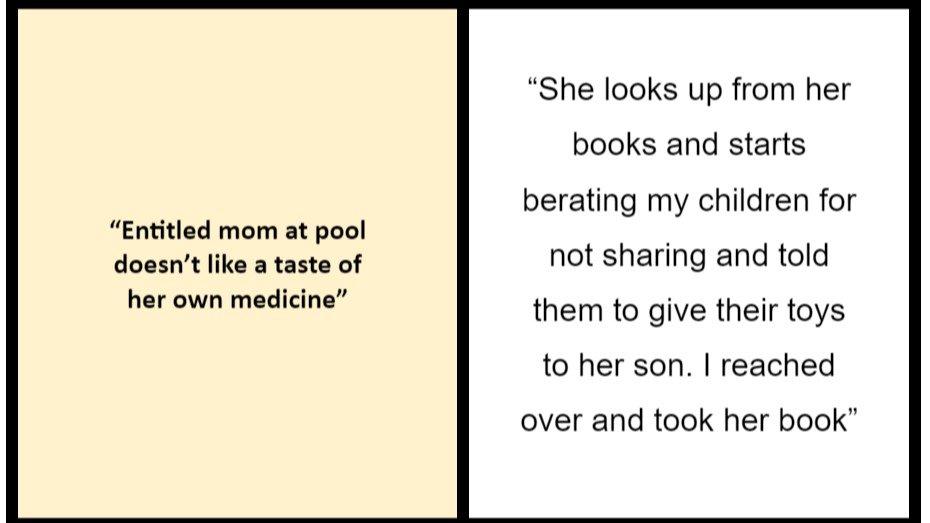 Entitled Mom Gets A Taste Of Her Own Medicine And Doesn't Like It
There is absolutely nothing wrong with being kind, especially when it comes to sharing personal belongings. However, in today's society, some individuals are programmed to take advantage of kind and helpful people, especially when they appear entitled to any good act.
For instance, Samantha Scroggin, a parenting blogger and the brains behind the humorous Walking Outside in Slippersblog, recently shared a story about generosity, sharing, and entitlement with Bored Panda.
Article continues below advertisement
The Walking Outside in Slippersblog founder reacted to a story on Reddit about a dramatic incident at the pool involving a mother who yelled at some other children to share their toys with her own kids. Meanwhile, the mom whose kids were yelled at was disgusted by the entire scenario and wanted to stop the entitled mom's behavior. Hence, she took matters into her own hands and gave the entitled mother a taste of her own medicine.
Scroll down for the story, Samantha's reaction, and the responses from the internet.
The Redditor's Story

Article continues below advertisement
Entitled Much?

The Mom Wasn't Happy To Have The Same Logic Applied To Her

Article continues below advertisement
Samantha's Reaction To The Story
During her interview with Bored Panda, Samantha shared her opinion on the Redditor's story. Samantha said she finds teaching her kids to share to be most effective when they experience the rewards of sharing.
She added, "My kids are not so enamored with sharing that I worry about them being taken advantage of. They have plenty, and can certainly share. If I thought my kids were being taken advantage of, I would step in and tell my kids it's ok for them to say no to sharing anymore in that moment."
The blogger also said some belongings are personal and shouldn't be shared. She listed such belongings as diaries, keepsakes, and fragile items.
Samantha noted that parents should know their privilege and help their kids understand inherited privilege. She concluded, "I want my kids to work for what they are given, like allowance. I stress the value of hard work and the benefits of generosity."
Redditors React To The Story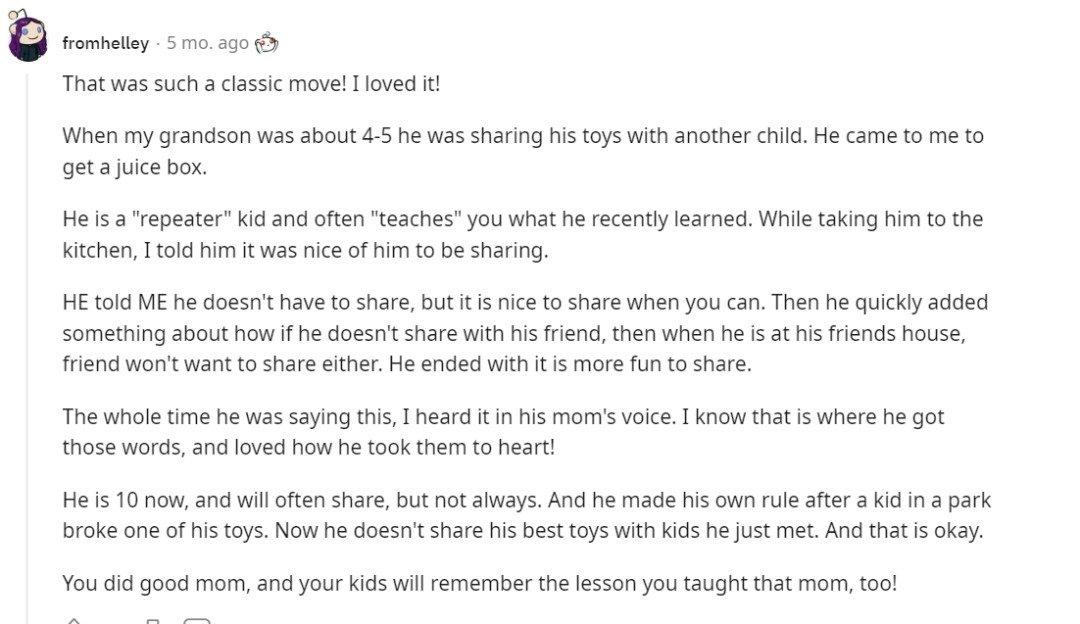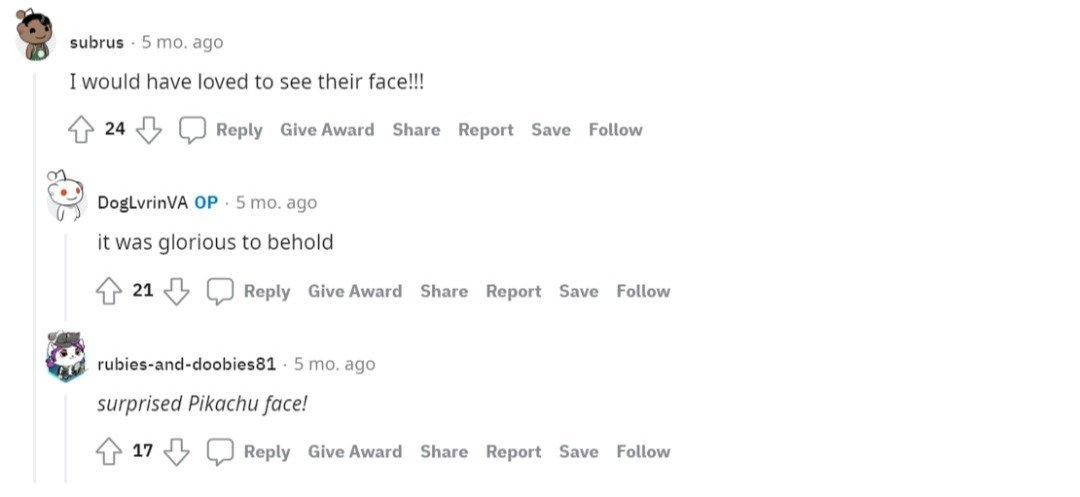 The Redditor's story exemplifies how many people feel so entitled to others' belongings just because they were privileged to use them. This shouldn't be so. Even though one gets to use another person's belongings, it should be with gratitude rather than entitlement.
Samantha is right to teach her kids the dynamics of sharing. As she said, parents should teach their kids these and many other lessons that will hugely benefit them in the long run. Hopefully, the entitled mom learned a valuable lesson and will do better next time.