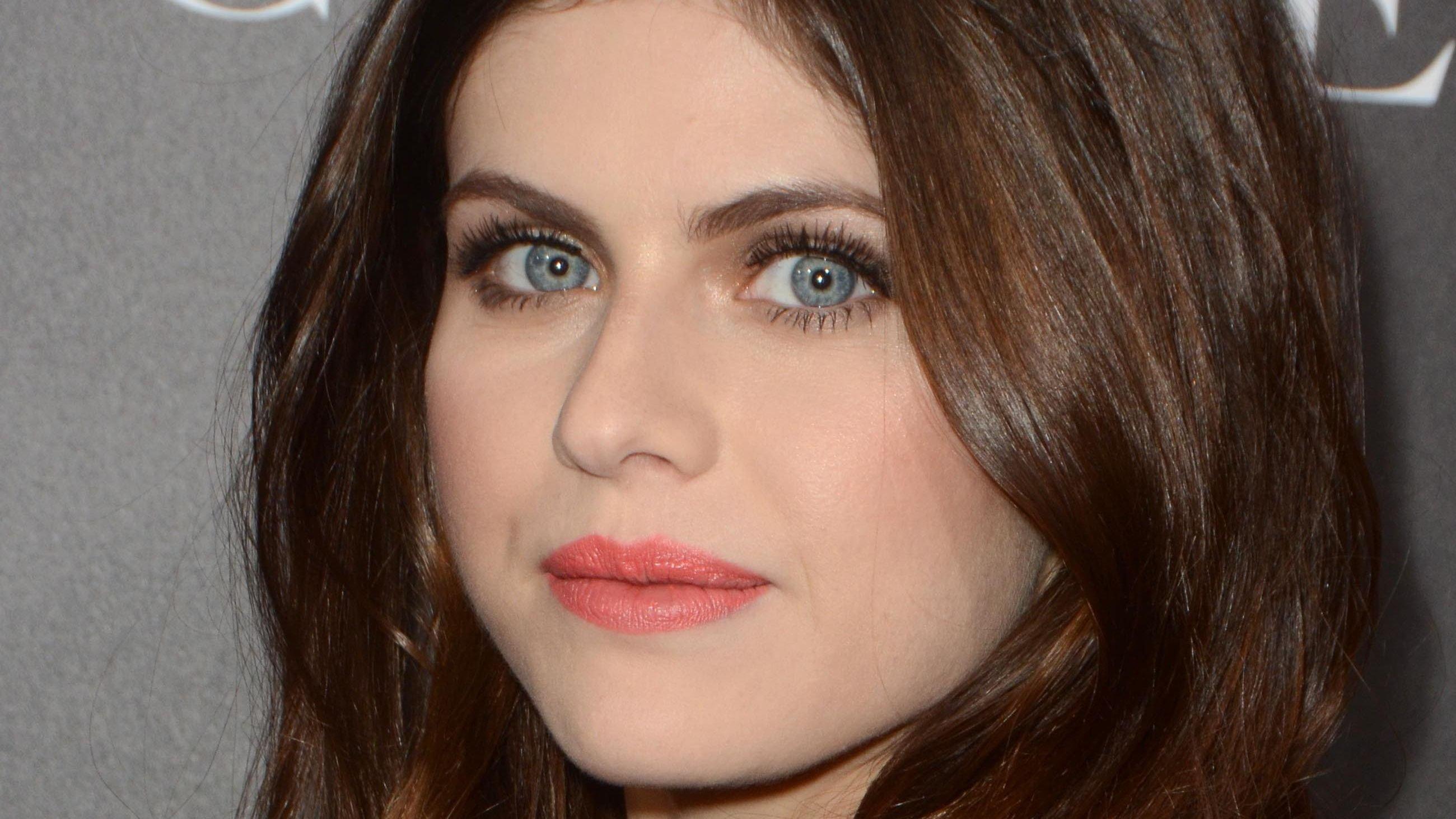 Alexandra Daddario Rocks A Pinstripe Suit For NYFW
Newlywed actress Alexandra Daddario has never disappointed fashion-wise, and she doesn't plan on starting now. The 37-year-old Emmy nominee attended the Michael Kors runway show at the New York Fashion Week last week.
Surprisingly, she didn't wear a dress but switched things up to a pinstripe suit and changed her signature red lipstick for a dark nude shade. Her outfit choice also showed off the fruits of her hard work in the gym.
Keep scrolling to see the post.
Article continues below advertisement
Styling On Us At NYFW
Daddario was all smiles in this post, waving to fans and shining her white teeth. The only piece of jewelry she wore with her suit was her wedding ring, but she accessorized her pants with a black belt.
The actress wore her black hair down and curly in a side part, letting the tresses rest on her blazer's collar. She paired the oversized jacket with a mono-sleeve black cropped top, baring her toned mid-riff as the suit bottoms hung low on her waist.
A Princess At The Emmys
On Monday, Daddario glammed up in a sheer girly dress for the Primetime Emmy Awards and styled her hair in a sharp straight bob. She also spotted her signature red lipstick for the occasion and celebrated with her co-stars.
Daddario's nomination was her first ever, and she shared this with fellow actress Sydney Sweeney who also appeared in The White Lotus series alongside the 37-year-old. The duo, unfortunately, lost their category "Outstanding Supporting Actress in a Limited or Anthology Series or Movie" to co-star Jennifer Coolidge.
Article continues below advertisement
New Aesthetic At The Afterparty
Oversized pantsuits are a new aesthetic for Daddario, and we love every moment. During the HBOmax after party, the actress showed up in a black Alexandre Vauthier pantsuit consisting of a long double-breasted blazer and wide pants reaching beyond her legs. She straightened her black hair into a sharp bob and wore bright red matte lipstick.
'Wildflower' Is One Of The Hottest Movies Of 2022
While Daddario's TV work isn't over yet (she's starring in AMC's adaptation of Anne Rice's Mayfair Witches), Variety ranked the actress' latest movie, Wildflower, as one of "The Hottest Films for Sale at the 2022 Toronto Film Festival."
She thanked the publication for recognizing the movie and asked her followers to watch and vote for it in the TIFF People's Choice category. Daddario added,
...if you did and you loved seeing the movie as much as we loved making it, please vote for TIFF's people's choice award, link in bio my friends!
-