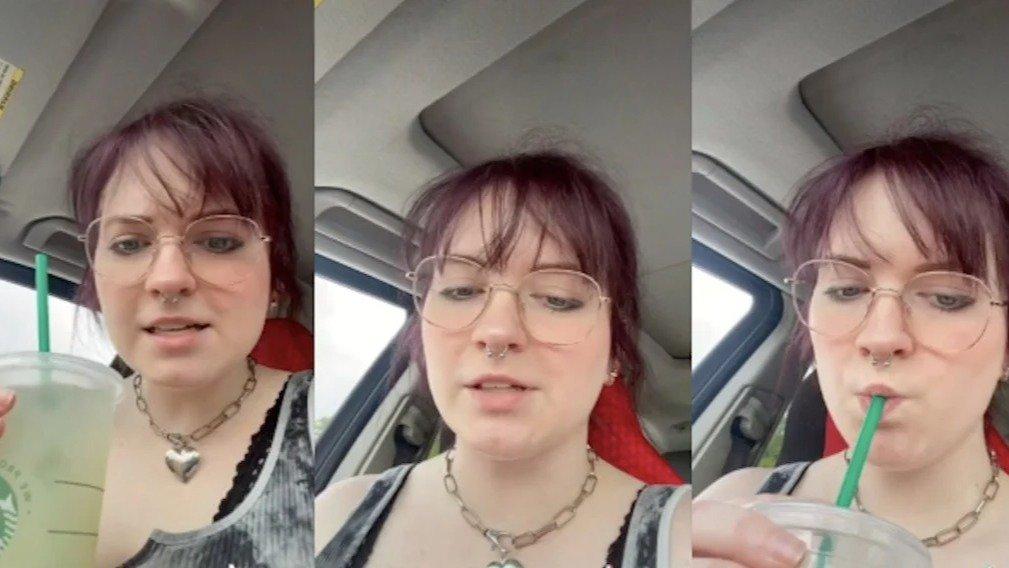 'That's it? You Just Want Lemonade?': Customer Calls Out Starbucks Baristas For Shaming Her Simple Order
"That's it? You Just Want Lemonade?"
Following her video, this isn't the first time baristas would do this to a client, and Ash (the TikToker) decided to stand up for herself.
Article continues below advertisement
Read What She Said
The TikToker, Ash, said she was done understanding Starbuck employees and confirmed other viral videos calling out the action.
...I'm sure you've all seen the videos of Starbucks baristas going around just complaining about literally everything... I was just going to pick up my parking pass and there was a Starbucks around. I don't really like Starbucks coffee, so I'm going to be an easy customer, and I'm just going to buy a fucking lemonade. Because I really like Starbucks fucking lemonade and they were like, that's it? you just want lemonade?
-
Video Goes Viral
Ash (@soulcrusher200) says the barista mouthed off at her when delivering her drink saying,
OK this is literally just a lemonade!
-
Yeah, it's on the f**king menu, just give it to me.
-
This video sparked an online debate as you'd expect with many controversial viral posts. It has 26,000-plus likes and 741 comments with 41 shares.
Article continues below advertisement
Fans Debate In The Comments
One commenter, a Starbucks employee said,
'you do they complain' maybe it's bc we make you all the most labor intensive drinks that cost more than we make in an hour.
-
Ahhhh u mad 💀💀,
-
Another commenter supported her saying,
why are they complaining though it's not even time consuming to make 🙄.
-
The first comment earned 473 likes while the other two had 1570 and 1781 likes meaning public opinion sways more towards the consumer.
The Group Reaches A Consensus
Another commenter who earned 1370 likes in support had another angle to the situation saying,
Bro we get Nervous because we're not used to simple orders.
-
More comments in support of the baristas teemed in saying,
As somebody who worked at Starbucks I would just like to say Starbucks is an extremely stressful job but it's not an excuse to be rude to customers.
-
Finally, Ash agreed with a user who offered a "valid" perspective saying,
I worked at Starbucks for 7 years and the only reason I can think that they would say any of that is because we almost NEVER have anyone order just- [lemonade].
-