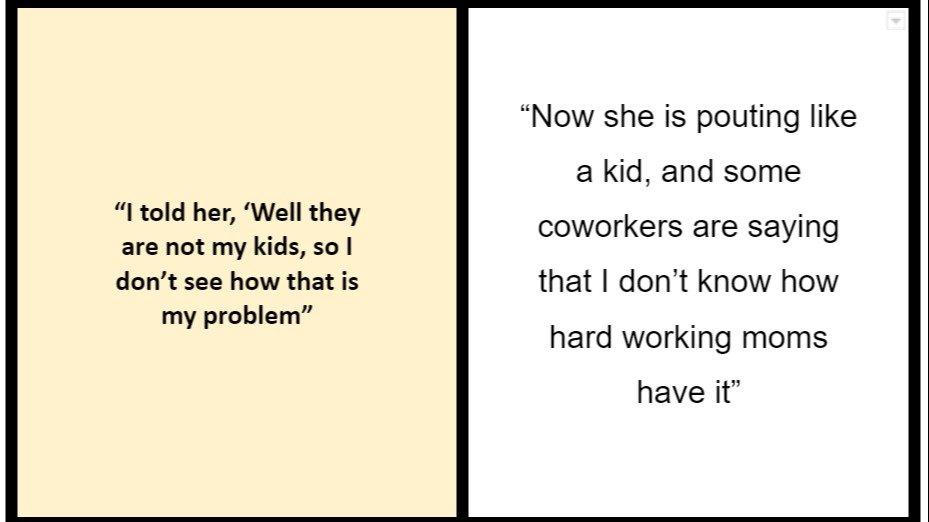 Childfree Woman Refuses To Help Mom-Of-Five Coworker Who Uses Being A Parent As An Excuse To Slack Off
Tensions in the workplace are pretty common. Because employees have different characteristics, values, and priorities, disagreements are bound to happen. In the case of Redditor randome_5682984, the problem revolves around a coworker who seems to be using her kids to slack off.
The 28-year-old childfree woman shares her story on Reddit, asking the community if she is being a jerk for refusing to help out a coworker with five kids. According to her, a colleague has been doing her "absolute best" to dodge her work commitments. While their other team members are willing to pick up her slack, the Redditor finally stood up for herself and said no.
Article continues below advertisement
"She uses her kids as an excuse all the time," she explains on the subreddit post. "First, she is either always pregnant and not "able" to shadow anyone but the office workers, she is on maternity leave (4 months), on her yearly vacation (a month), or conveniently sick when it is time for some heavy-duty work..."
In an effort to get the mom-of-five to leave her alone and do the work herself, she mustered up all her courage to reprimand the mom. "I told her 'well they are not my kids, so I don't see how that is my problem'," she said.
Read her original post below.
Single And Childfree Woman Tells Coworker Who Has 5 Kids To Do Her Own Work Herself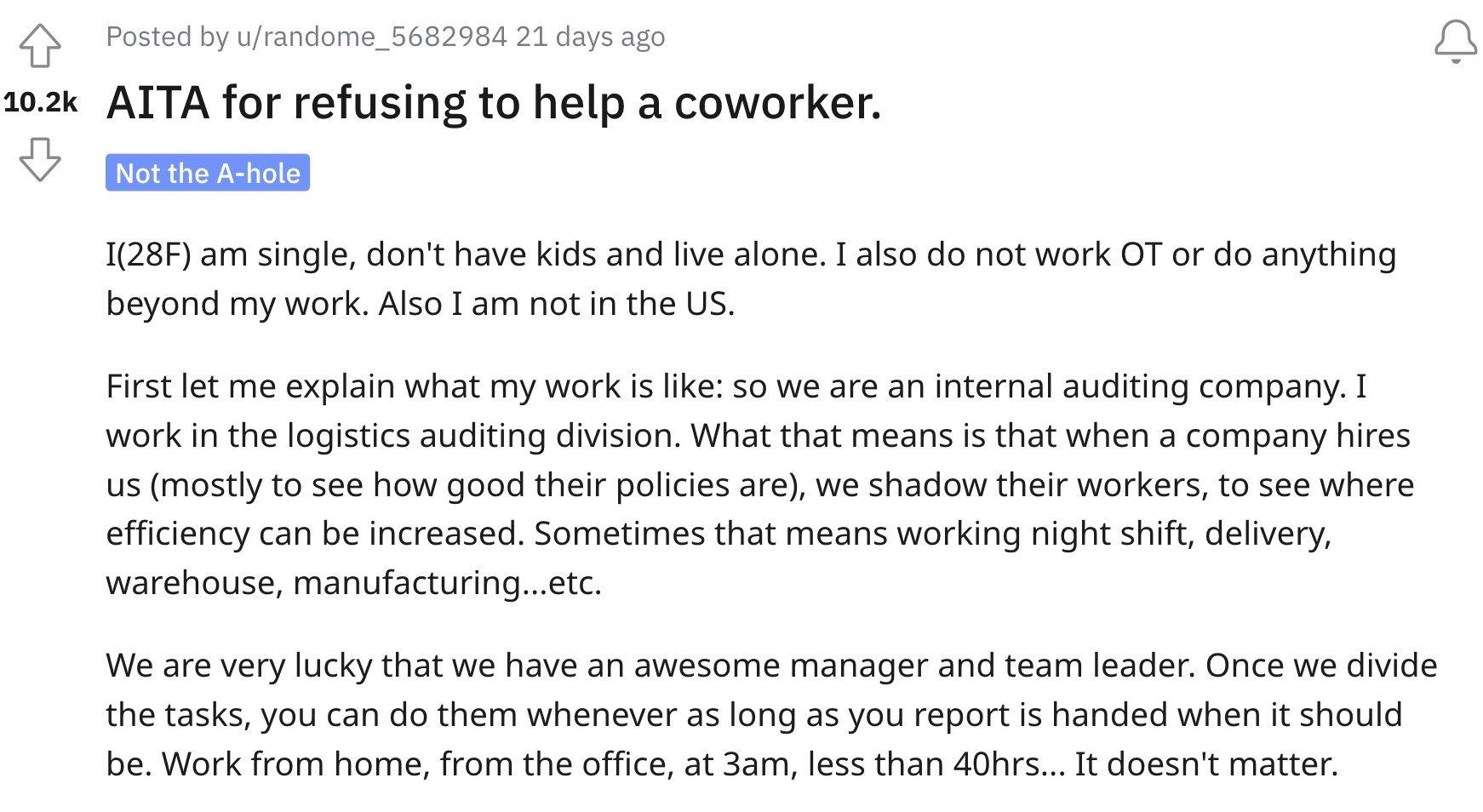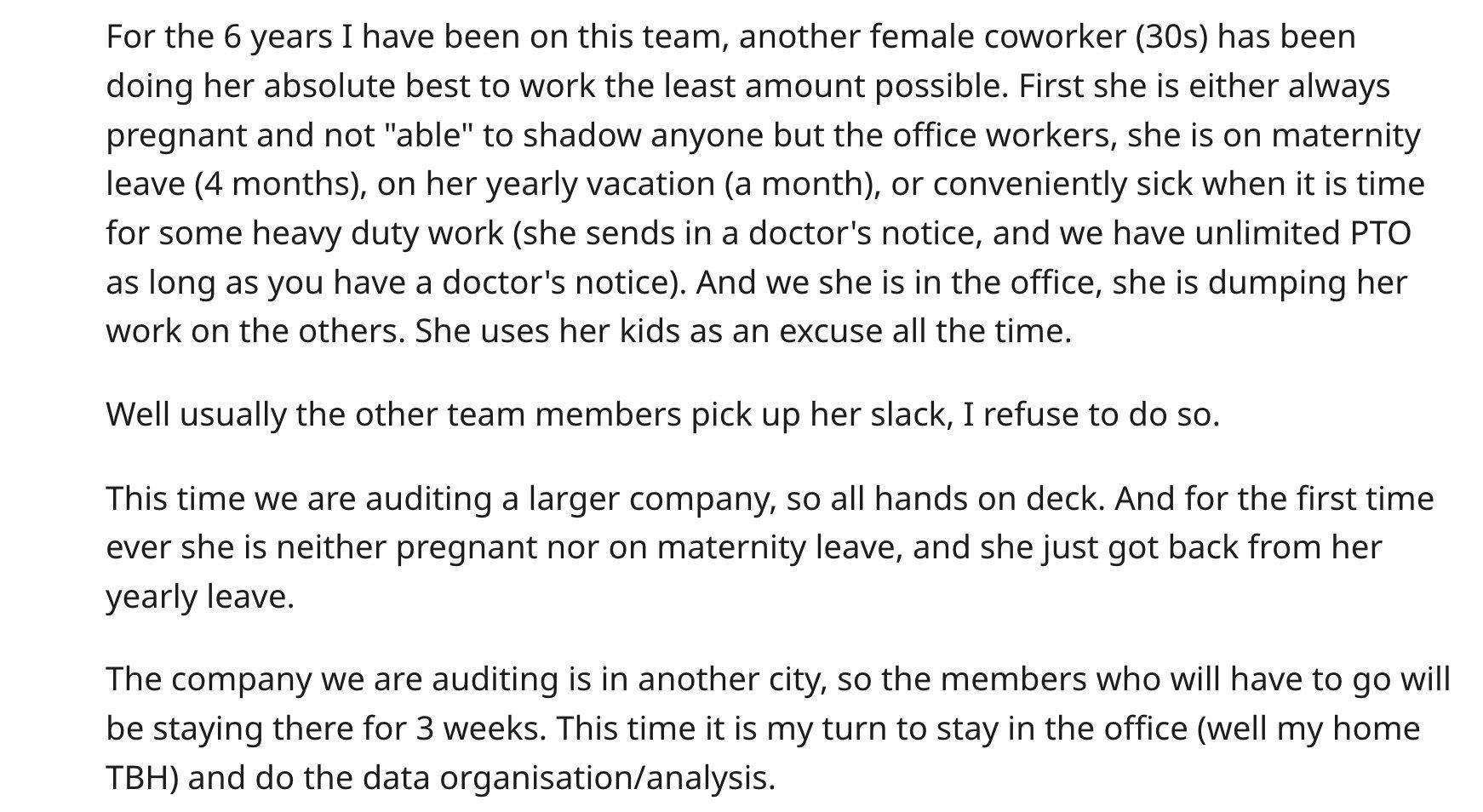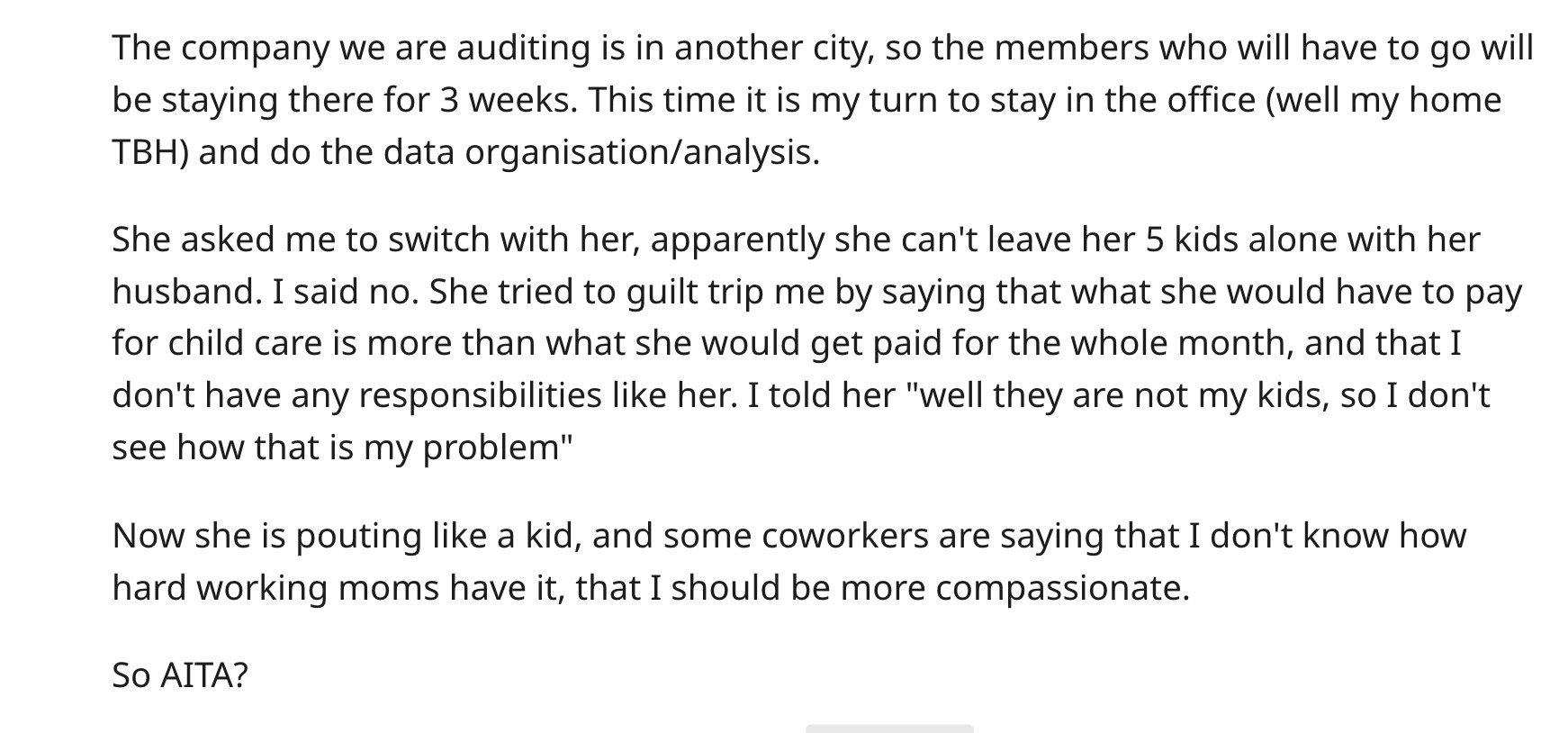 Article continues below advertisement
Childfree Workers Getting Unfair Treatment At Work
More and more individuals and couples are choosing to be child-free. Despite the growing number of people without children, many still feel like they are getting unfair treatment in their workplace.
According to research published in Sage Journals, single, professional women are often disadvantaged in their careers. They are stereotyped as lacking in "communal and relational" leadership qualities expected of women who have children.
"A very prescriptive view of life has been presented for such a long time. Life is typically seen as — grow up, get married, buy a house, have children. Lots of people don't consider something outside of that norm," Erin Spurling, founder of Curiously Childfree, tells Bored Panda.
"There is also an attitude that caring for children is more important than anything a childfree person might be involved with in their life, which can be frustrating. It can make you feel like you're not valued, your time isn't important, and your choices aren't respected," she explained.
The Reddit Community Reacts And Agrees With The Original Poster