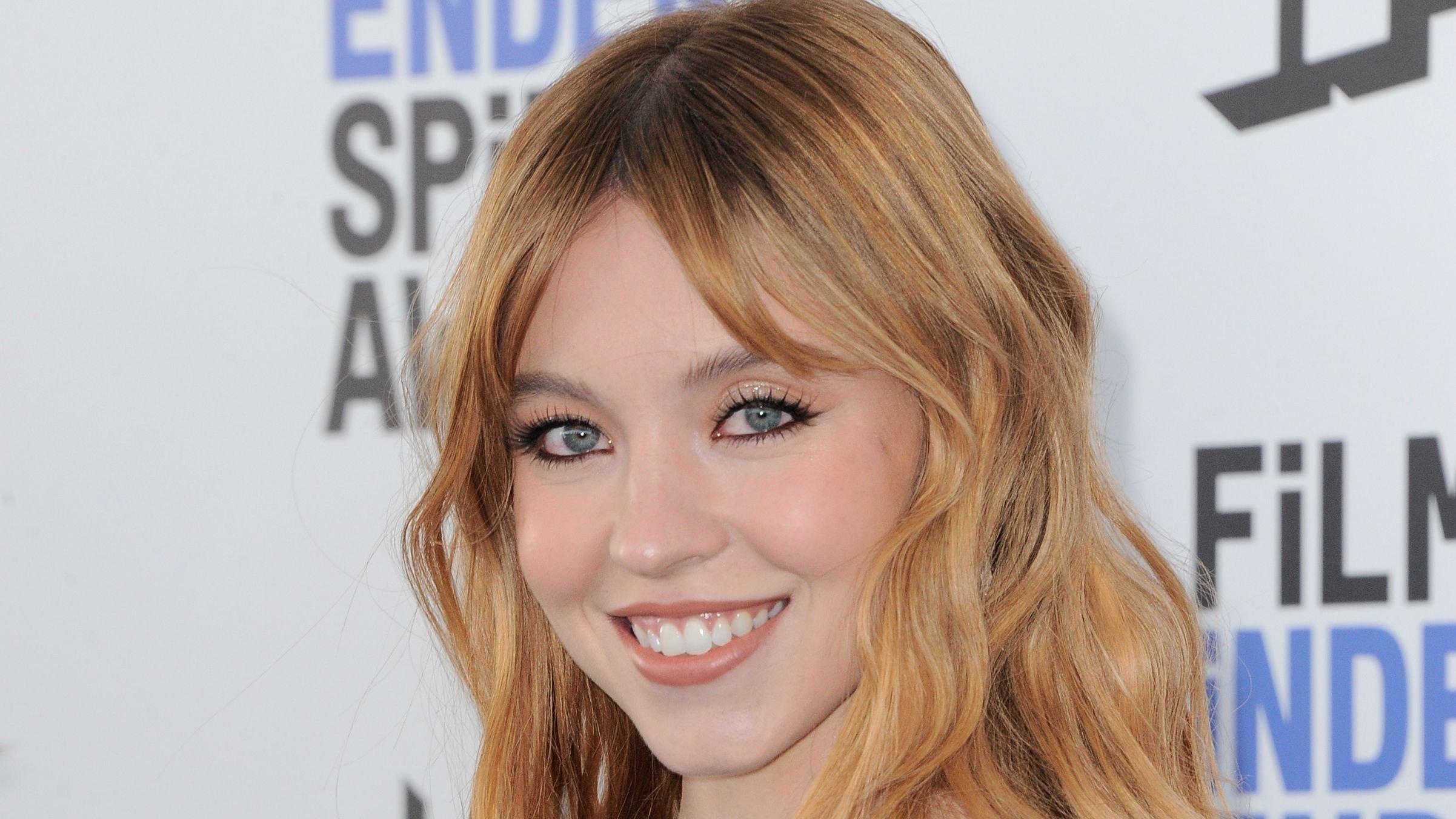 Sydney Sweeney In A Black Minidress At New York Fashion Week!
In a mini black dress, Sydney Sweeney attended the Tory Burch New York Fashion Week (NYFW) show earlier this week. The aesthetic she chose swung between schoolgirl and goth as she chose an all-black outfit livened with red and white colors.
The actress was still on a high from attending the 2022 Primetime Emmy Awards, where she scored two significant nominations for her works on Euphoria and The White Lotus. Although she didn't win any of her categories, her co-stars did, and she shared in their excitement.
Article continues below advertisement
A Mix Of Schoolgirl And Goth Fashion
Sweeney's dress was a mini black gown with a curved square-cut neckline, snug bodice, and A-Line skirt showing parts of her toned thighs. She paired the gown with a black mini-tote bag and choker necklace and wore white lace socks with her open-toe black platform sandals.
The actress wore her hair blonde, straight, and to her shoulder, a sharp contrast from the curly strawberry blonde look she wore in Venice and the wavy side-part wide curls she spotted at the Emmys.
Producing A New Movie
Sweeney's production company, Fifty-Fifty, would partner with Sony to produce the upcoming thriller The Registration. The movie would tap from the book of the same name as the source material.
The book, written by Madison Lawson, tells the story of a young woman in a dystopian society on the run from unknown killers. In Lawson's world, it's legal to kill someone once in a lifetime, but the killer has to register the potential victim and achieve their goal within two weeks.
thrilled to be working with @sonypictures on this project. can't wait to bring this story to life, stay tuned.
-
Article continues below advertisement
A Ray Of Sunshine
Meanwhile, Sweeney is still serving fashion goodness on Instagram, and her latest post is all shades of yellow sunshine. The actress wore a pantsuit with a custom-made blazer, spotting an underwire on a mesh V-neck top.
She styled her strawberry blonde hair in a sleek style accentuating her bright smile and showing her drop earrings. Our favorite part of this look? The bright red on her Louboutin stiletto pumps!
25 Feels Good!
25 indeed feels great for Sweeney, who celebrated her birthday on Emmy's night, last Monday. She was a vision in green courtesy of Versace for the after-party, and she stood tall in a black platform pump. The dress had crisscross cutouts on the front teasing her cleavage and mid-riff while she wore her hair straight and down like her Tory Burch look.