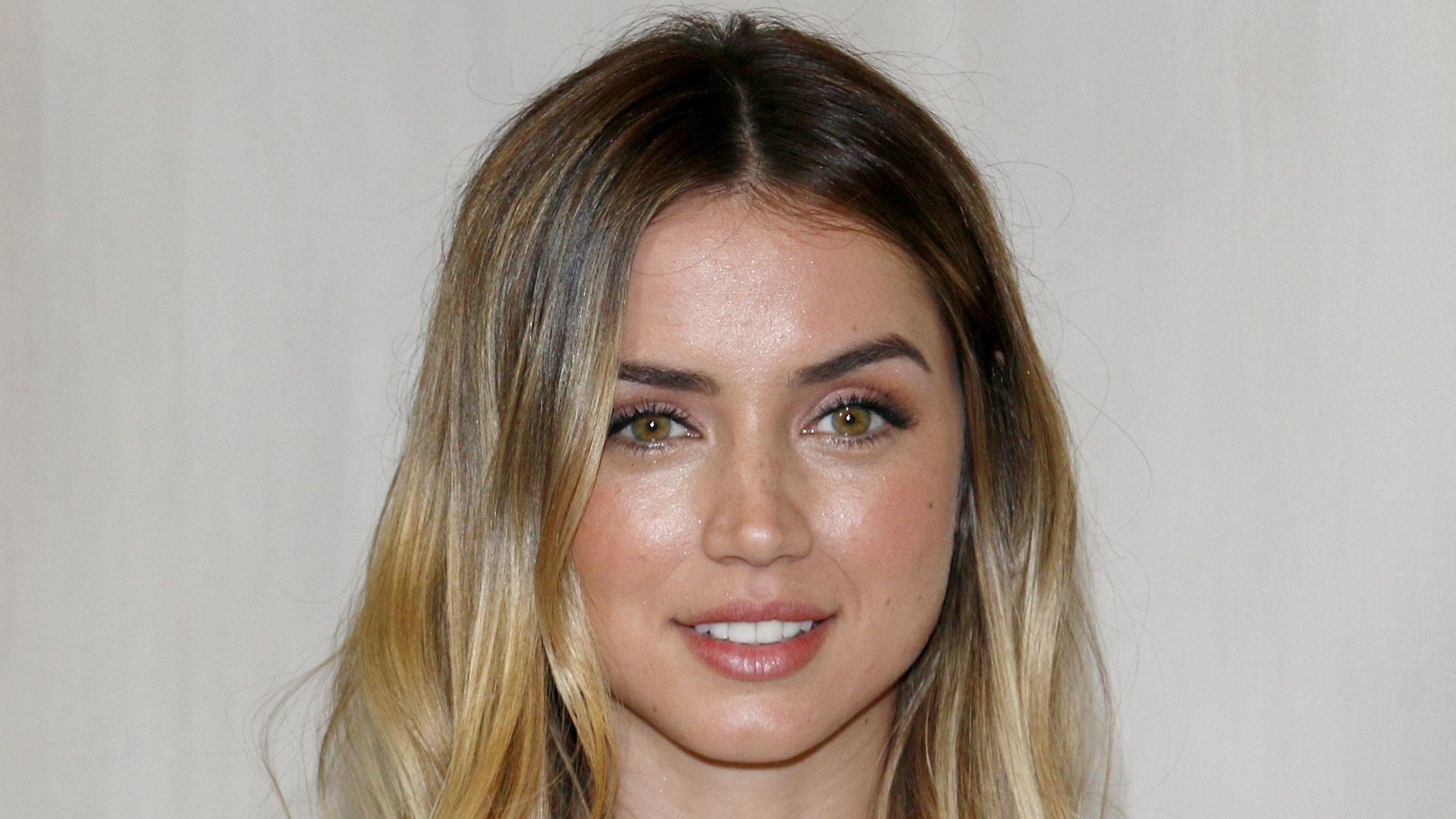 Ana De Armas Stuns In Plunging Dress For 'Blonde' Premiere
Ana de Armas continues raising the bar fashion-wise with her red carpet appearances. The 34-year-old Cuban actress was a vision in Louis Vuitton for the Los Angeles premiere of her movie, Blonde. The biopic about silver screen goddess, Marilyn Monroe, is set to hit Netflix for worldwide streams this month.
De Armas has spoken openly about how much this role means to her and promises she did justice to the character. Based on the 14-minute standing ovation the movie received at the Venice Film Festival, it's safe to say she didn't lie.
Article continues below advertisement
Dazzling At The Los Angeles Premiere
De Armas stunned at the American premiere in Los Angeles earlier this week wearing a gold and silver halter neck dress. The figure-hugging Louis Vuitton creation had a short train and a plunging neckline, adding character to the statement dress.
The actress paired the outfit with a simple, sleeked-back style accentuating her bright green eyes and nude lipstick. De Armas topped her outfit with simple stud earrings and a complimentary silver bracelet.
Her shoes were invisible thanks to the floor-length of her dazzling dress. Interestingly, De Armas didn't spot a blonde wig but styled her hair in its natural brown color.
Going To Venice
De Armas wore a floral white dress with blue and gold prints styled with a corset bodice and thigh-high slit on the left for her Venice trip. She traveled by boat like many of the attendees, enjoying the full Venice experience.
The event which takes place at the Lido di Venezia showcases the top films made by the best filmmakers and actors every year. The audience is filled with peers and critics who assess each picture and rate the performances.
Article continues below advertisement
An LV Rose In Venice
At Venice, De Armas chose a more subtle look though no less regal than her premiere dress, also by Louis Vuitton. The rose gown had a plunging neckline with a long train and a gathered technique giving it the appearance of an ancient Greek dress.
De Armas paired this gown with a bold diamond choker necklace and let her hair down in a side curl. She was overwhelmed by the audience's support and expressed her gratitude on Instagram, saying it was a night to remember she added,
Thank you everyone for your beautiful energy and support. Love!
-
A Job Well Done
The movie takes us much closer to Marilyn... in part because it's built around a performance, by [De Armas], of breathtaking shimmer and imagination and candor and heartbreak...She becomes Marilyn Monroe
-
The publication isn't the only one to laud De Armas' performance, as she earned a 14-minute standing ovation at the Venice International Film Festival. She cried tears of joy as she thanked them for appreciating her labor of love.
Blonde's standing ovation was the longest this year following Tom Cruise's Top Gun: Maverick's 5-minutes SO at Cannes. Albeit the Venice Film Festival is more famous for its long applauses. Some publications time Blonde's applause at 11-minutes; nonetheless, there's no taking away from the masterpiece De Armas and the crew created.